Being single since her last marriage with her ex-husband Justin Theroux, it is natural for people to wonder about Jennifer Aniston's love life. The 53-year-old revealed in her 2022 Allure cover story that she is open to romantic relationships. Besides that, the Friends alum also discussed her struggle with infertility. According to insider reports, Aniston felt heavy relief after opening up about everything she had been bottling in.
As for her love life, although her two marriages did not last the actor personally considers it successful. Even after the two divorces, she has remained on friendly terms with both Theroux and Brad Pitt. The Murder Mystery actor also mentioned how she sometimes wanted someone to cuddle with. However according to Aniston due to her independent nature intimacy requires a lot of work. Nevertheless, at present, she has opened her heart and is ready for a new romantic venture this year.
Jennifer Aniston is Ready For a Romantic Relationship
With the arrival of 2023 like many looking forward to the year, Jennifer Aniston is also anticipating a new romance in her life this year. The Friends star has spoken about being open to relationships in her 2022 Allure cover story. She revealed her various bottled-up feelings in the interview (Allure) in hopes of moving on from them. While she was suffering from infertility and her IVF journey, the rumors surrounding it reportedly had a huge negative impact on her mental health. But her struggle did not stop her heart from seeking out love. According to Closer, an insider shared,
She's now in a place where she feels emotionally ready to open her heart back up to someone"
Also Read: "She's never given up hope": After Making Peace With Her Mother Before Her Death, Jennifer Aniston is Not Hesitant About Adopting a Baby Girl
And although her two previous marriages could not last her hope is still present as added by the source,
"and find a life partner who she can settle down with and enjoy her future with"
Also, Aniston does not feel her two previous marriages were a failure. In a 2018 Elle interview, she called her marriages, "Very successful in [my] personal opinion". According to her, she is a "work in progress" and is slowly learning and discovering more about herself. Additionally, she is still in an amicable relationship with both of her former husbands. Aniston was married to Brad Pitt from 2000-2005 and to Justin Theroux from 2015-2018.
Furthermore, recently she has been romantically linked with her Murder Mystery co-star Adam Sandler. It is unlikely that their relationship will ever get beyond friendship but the rumor was still able to surface nonetheless.
Also Read: 'His Oscar Era Begins': Adam Sandler Breaks Own RT Score With Hustle, Fans Claim Best Sports Drama in Years
How Did The Dating Rumor with Adam Sandler Surface?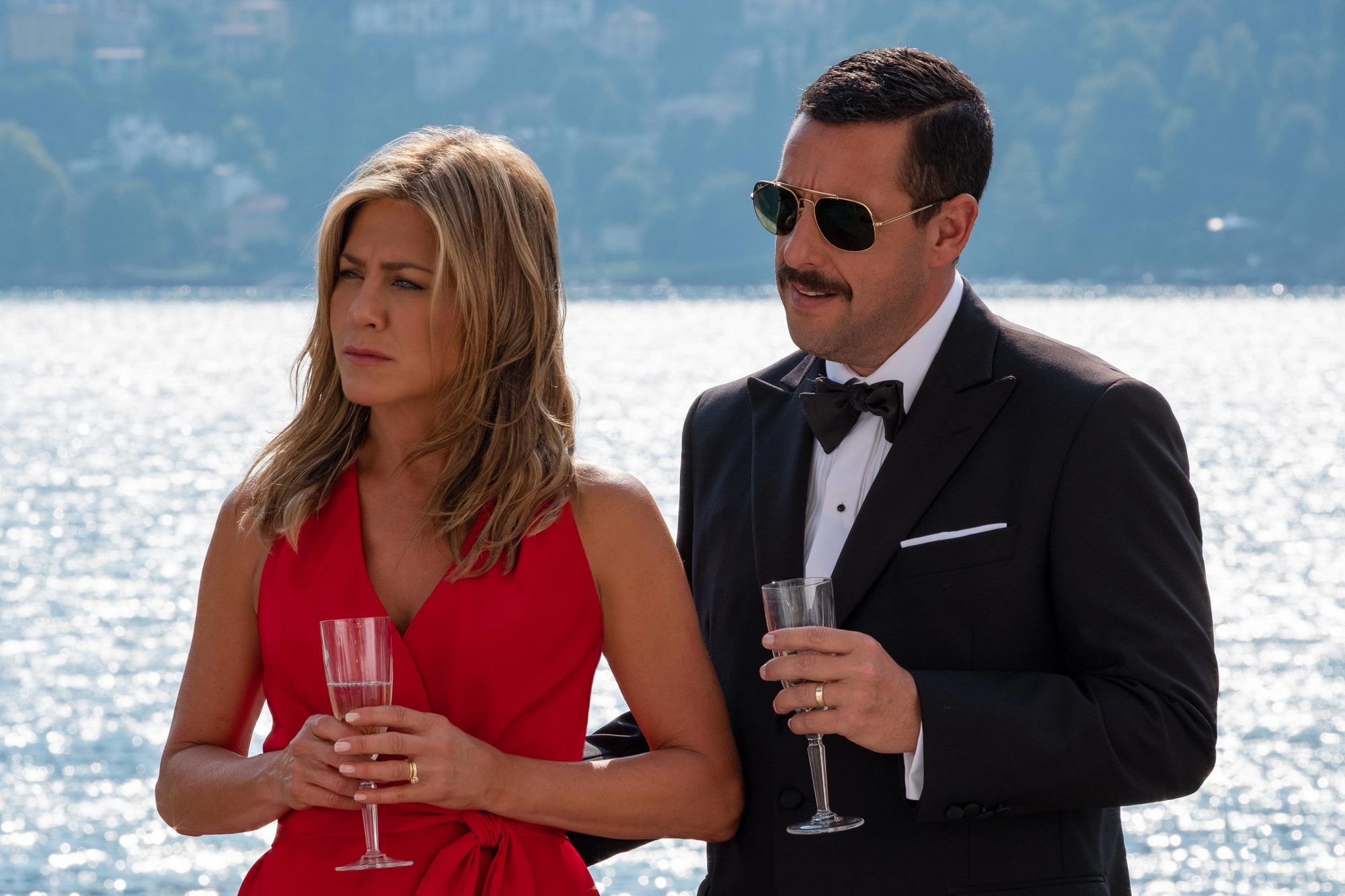 Like many people, Jennifer Aniston also shared her favorite moments of the previous year in a New Year Instagram post. The reel consisted of many short moments but one person stuck out most to the fans. It was none other than Aniston's Murder Mystery co-star Adam Sandler. Two short videos of Sandler appeared among the many moments that were shared. This quickly made people wonder if there were any blossoming romantic feelings between the two. And moreover, the Grown-ups actor has also appeared in other posts of Aniston. It only provides more fuel to the rumor.
However, there is no truth to the rumor as far as anyone knows. The pair shared the screen more than two times and have become very close friends. Aniston is also reportedly on friendly terms with Sandler's Wife Jackie Sandler. Looking at it from this perspective there is no solid ground for the rumor. Nevertheless, it was able to surface along with the new year. Despite everything the Friends alum is reportedly ready for a romantic venture this year itself. Will she eventually find her love or not only time can tell!
Also Read: Are Adam Sandler and Jennifer Aniston a Couple Now? Friends Actress Gets Cozy With 'Murder Mystery 2' Co-Star in New Year Post
Source: Closer