Gerard Pique, a football player for Barcelona, and Shakira, a pop singer, decided to call it quits after more than 11 years of dating. Their breakup first made the headlines when they split and has continued to do so. Due to the ongoing legal processes, it didn't seem like any of the two of them would be able to focus on anything else at the moment, but all of a sudden, the new girlfriend of the Barcelona football player, Clara Chia has caught the media's attention. Instead of just letting his personal life slide until his issues with his ex are sorted, Gerard Pique has chosen to make the most of his newly found liberty.
The footballer's new girlfriend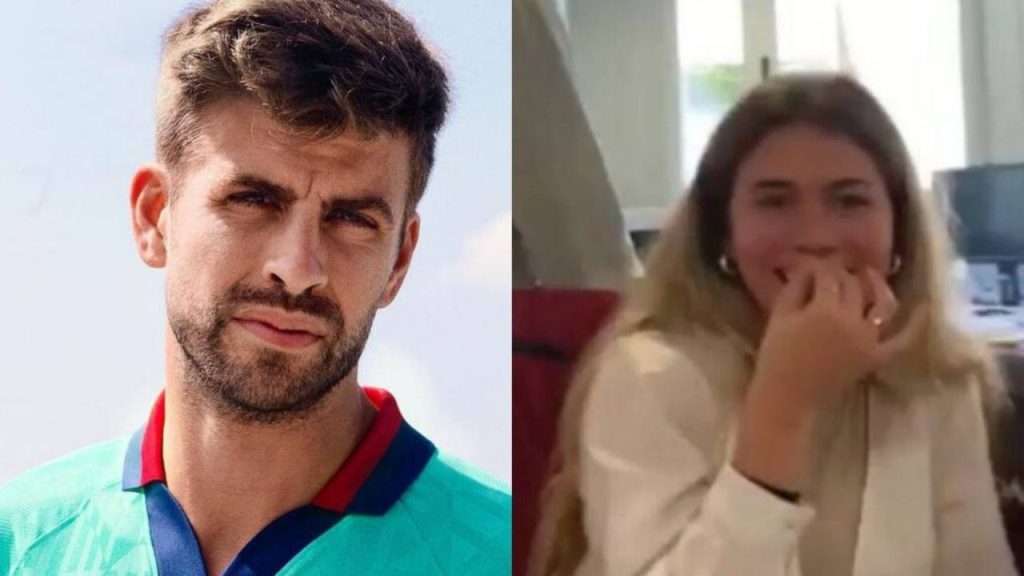 The Barcelona football player, Gerard Pique has made known that he has a new girlfriend. By joining Clara Chia at a Dani Martin concert, he made his relationship with her public. As a result, the internet is going crazy about him and his new relationship. It has also been reported that Gerard Pique introduced Clara Chia to his parents and friends.
The player may have begun his connection with Clara Chia as an affair while he was still in a relationship with the Waka Waka singer, according to sources. Additionally, rumor has it that Shakira is furious about the football player's new connection because the two of them agreed to wait a year before being seen out in public with a new partner.
Also Read: Does Pique Have A Waitress Fetish? Shakira Fans Trolling Pique's New Girlfriend Clara Chia Marti After Her First Encounter With Pique Goes Viral
Clara Chia made Gerard Pique jealous
Journalist Marisa Martin-Blazquez has recently revealed a lot more insight into the footballer's alleged new relationship. She claimed that Gerard Pique and Clara Chia had a covert relationship while the footballer was with Shakira. The footballer had received an ultimatum from Clara Chia, who began seeing someone else while the athlete delayed the action she wanted and did not end things with the pop singer.
When the footballer learned of the circumstance, he made the decision to commit fully to Clara Chia. Marisa Martin-Blazquez remarked, "She felt bad and hooked up with a guy, Pique found out about it and restarted the relationship"
Also Read: Pique's New Girlfriend Reportedly Worked As Bottle Girl At La Traviesta, Pique Offered Her Lucrative Position In His Company Kosmos To Continue Affair With Her
The two have been dating for about a year
The Journalist also claimed that the two have been seeing each other for a far longer time than what people are speculating. She rectified the reports which suggested that the pair have been together for six months and revealed that Gerard Pique and Clara Chia have been seeing each other for about a year.
"First of all, they deny that they've been seeing each other for six months, they've been seeing each other for a year. When Shakira discovers the infidelity she thinks it is something temporary, they talk and commit to strengthening their relationship."
However, the attempt to revive their relationship with one another would instantly crash and burn as "She (Clara Chia) felt bad and hooked up with a guy, and when Pique found out, he got itchy and resumed the relationship," the reporter, Martin-Blazquez said when talking about the scandal that was taking place behind the Columbian singer's back for a year.
Also Read: Pique's New Girlfriend Clara Chia Marti Trolls Shakira As She Dances To Her Hit Song 'Te Felicito' – Shakira Fans Aren't Pleased
Source: Marca