The action-packed romantic film, Titanic made its place in many people's hearts. Not just the film but the actors, Leonardo DiCaprio and Kate Winslet got a significant push by portraying the lead characters of Jack and Rose in the film. The fictionalized romantic story of the true event was considered "culturally, historically or aesthetically significant" in the film industry.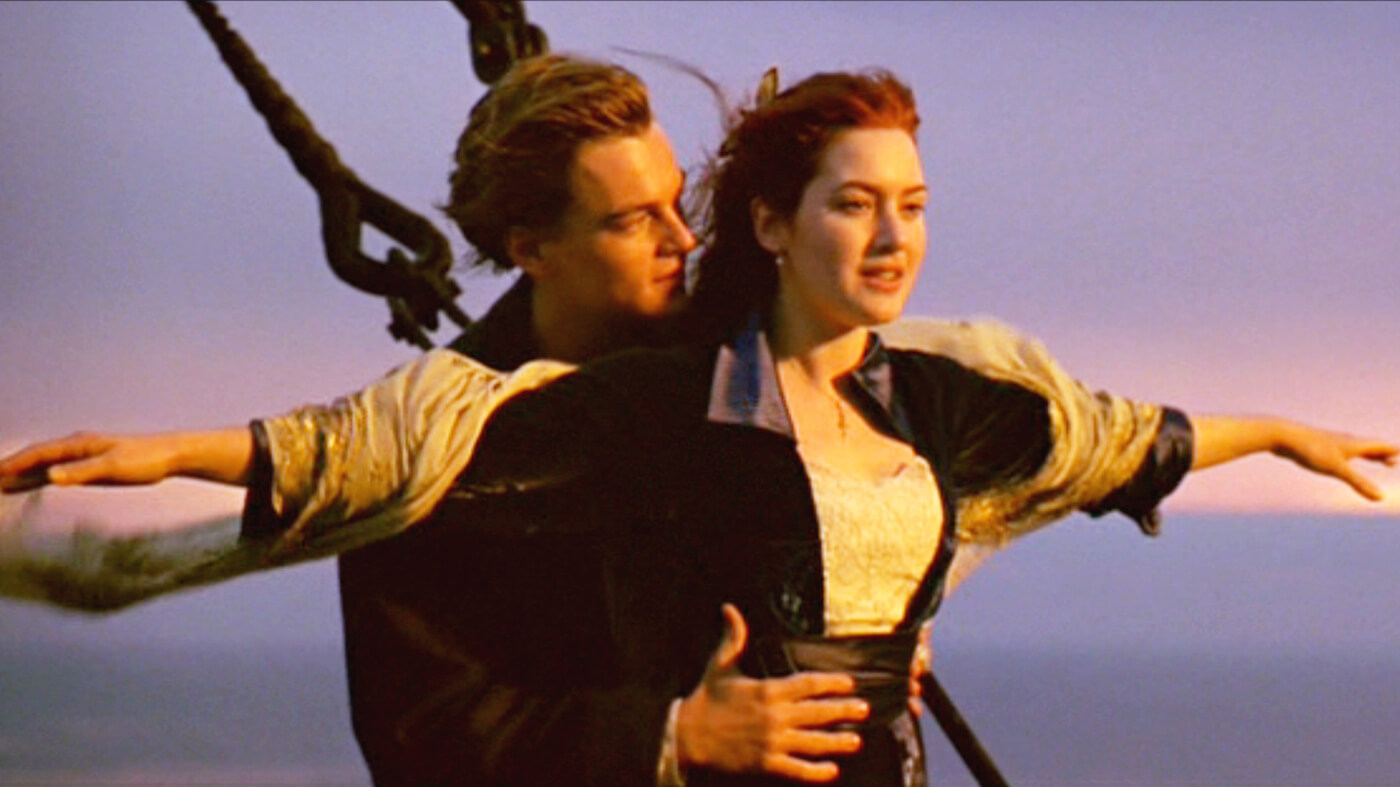 Also Read: Kate Winslet Takes the Cheekiest Dig at Hollywood's Daredevil Tom Cruise After Breaking His Record
With many segments that kept its audience entertained, the first scene that the main leads ever filmed was the one where the lead character, Rose stripped down naked in front of her love interest, Jack. To make him comfortable, the actress eventually flashed her co-star.
Kate Winslet Flashed Leonardo DiCaprio to Film The N*de Scene in The Film, Titanic
Also Read: Kate Winslet Still Upset About Getting Bullied in Titanic, Calls Fans Abusive for Calling Her Fat
The 47-year-old actress, Kate Winslet was much praised for her character, Rose in the film, Titanic. The movie revolves around two individuals from different social backgrounds, Rose from first class and Jack from steerage who eventually falls in love on the Titanic voyage.
Though they became great friends while working on the film together, they were practically newbies to each other when they were about to shoot their first scene in the film. To make things more awkward, the first scene they had to shoot was the infamous scene where Rose asks Jack to draw her "like one of your French girls."  She eventually stripped down naked to be his muse.
Though many might find it uncomfortable, the actress decided to break the ice and make the scene comfortable for her co-star, Leonardo DiCaprio by flashing him.
She shared in James Cameron's Titanic (the official BTS book),
"I was naked in front of Leo on the first day of shooting."
While her co-star added,
"She had no shame with it," he continued. "She wanted to break the ice a little beforehand, so she flashed me. I wasn't prepared for that, so she had one up on me. I was pretty comfortable after that."
As time went by, they became great friends and eventually one of the best on-screen couples and off-screen friends to this day.
Kate Winslet and Leonardo DiCaprio are Bonded for Life
Also Read: Leonardo DiCaprio Reportedly Ashamed of His Obsession With Action Figures and Dinosaurs, Makes Girlfriends Sign Non Disclosure Agreements To Hide It from Media
The 1997 film became a pivot point in strengthening their friendship bond for each other. The actress has already declared him as "his closest friend in the world" back at the 2016 Oscars and continued to showcase their bonds on several occasions.
In an interview with Guardian back in 2021, she revealed about bursting into tears after reuniting with her close pal as they were apart from each other for three years before the pandemic first hit.
She told at the time, "He's my friend, my really close friend. We're bonded for life."
While many have shipped them together for ages, they have no interest in being each other's romantic partners. In 2017, she shared referring to the same,
"We really never did. So it did mean that we were able to have this…be able to tease each other, which we still do, which is really amazing.
Their friendship is one of the priceless bonds in the industry that continues to be each other's support. Meanwhile, Hollywood's player boy continues to make headlines as he is now reported to be linked with Rose Bertram.
Source: The Cheatsheet