Kanye West and Kim Kardashian separated in 2021 and almost everyone had seen it coming. Like any other couple, a single factor could not be pinpointed to hint at the reason behind their split but both parties have their own version of explanations. It has not been a secret that the SKIMS founder had been the one to call it quits and the Yeezy founder kept trying to win her back by hook or by crook. However, the hostilities between them had become irreconcilable and West attributes the credit for their marriage not working out to none other than his former mother-in-law, Kris Jenner.
Politics, a primary reason behind the KimYe split
Kanye West made a recent appearance on Lex Fridman's podcast where he discussed his failed marriage with Kim Kardashian. He claimed that people are meant to disappoint and that the only person he trusts is not a person at all, it's God. About the mother of his children, the Donda rapper said that they ended up wanting different things and it did not make sense for them to stay together anymore.
"It only makes sense for us to work together when our agendas align. When Kim was pulled really far to the left, our agendas no longer, you know, aligned. So that made the marriage impossible."
Politics was a borderline issue that caused a rift between the A-list couple, according to the Praise God rapper.
"In a line it's like, I could wear a red hat that can help her to get Alice Johnson out of jail because Trump's willing to do that for my wife because I was the only person in my position that stood up and said, 'Wait a second, I like you.' "
On being asked how he let simply politics intervene with his human agenda of being in love, West claimed that the origin of the constitution of marriage suggests a transactional nature. However, personally, Ye claimed that he does feel that we need each other in our lives, even if that is becoming less of a norm now.
Also Read: "They're still playing R. Kelly on it": Kanye West Gets Rare Support From Fans as Spotify Decides Not to Remove His Music, Claim He's Being Targeted
Kanye West calls out Kris Jenner for wrecking all her daughters' homes
The Grammy award-winning rapper then went on to share the biggest impediment on the road to his marital bliss. After having claimed that he wanted a relationship where he could count on his partner, he expressed his disappointment with Kris Jenner who did not let him have what he wanted.
"The reason why I get, you know, really frustrated with Kris Jenner is she says losing Rob Kardashian was the greatest mistake of her life but she never gave Kim's hand over in marriage because this is the bottom line, when me and Kim met, we were millionaires or whatever, right? You're telling me you just hand her hand over in marriage that your daughter's not successful?"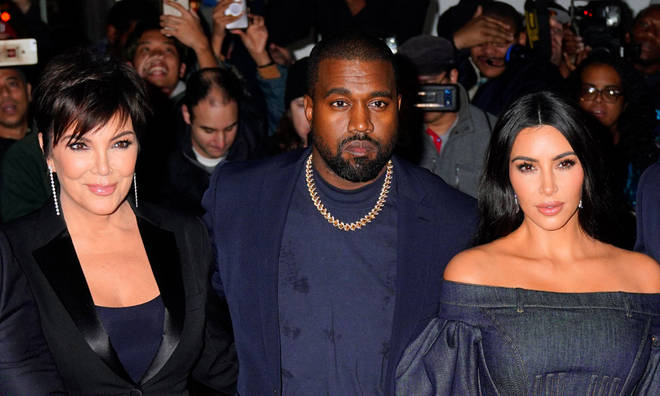 Also Read: Kim Kardashian Scores Major Win With Her Kids Schooling As Kanye West's Donda Academy Shuts Down After Anti-Semitic Comments 
The Hip-Hop icon then went on to describe how the momager always interfered in her daughters' relationships, assuming the primary role for herself.
"She [Kris Jenner] had to still be the husband to all of her daughters and we see what the results are, consistently. So, that's where I get, you know, frustrateHd, like let that go, let this person do what you made mistakes on. Don't make this person relive those same mistakes and then put that agenda into my daughters too."
Ye's words don't come off as a real shock as there have been various speculations in the past as well that suggest that the momager has acted like a whole and sole authoritative figure in her daughters' lives. She has designed schemes to win the maximum fame and clout for each of her girls. Be it cherry-picking their partners or the time to get pregnant and who to get pregnant with, everything reportedly happens according to the plan drawn out by the brains behind the Kardashian name, Kris Jenner.
Watch the video here:
Also Read: 'The family planned for Kylie to make it bigger than Kim': Kim K Allegedly Planned Kylie Jenner To Become 1st Kardashian Billionaire, Plan Backfired When Kylie Became More Successful
Source: YouTube