Following the sad and heartbreaking news about Britney Spears having a miscarriage, fans speculate she might be pregnant once again. Earlier this year, Spears had joyously announced that she was pregnant. However, the miscarriage happened and snatched away the joy from the pop star herself and even her fans. The I wanna Go singer and her husband gave a joint statement via social media afterward. The two shared that they would try again to "expand" their family.
Now after more than five months after the news of the miscarriage came out, a new picture on Spears' Instagram showed a possible baby bump. And eagle-eyed fans have quickly taken to speculate that she might be hinting at another pregnancy. But nothing is confirmed yet and it is all a speculation as of now.
Britney Spears' Pregnancy Loss News
After finally coming out of her 13 years long conservatorship from under her father, Britney Spears was happily engaged to Sam Asghari. Their relationship found more joy as it was announced that Spears was pregnant with their first child. The Baby One More Time singer had been continually expressing her desire to have a baby. This made her fans fill with joy for the singer.
Also Read: "You never see her well dressed": Britney Spears Should Follow Kim Kardashian's Footsteps, Experts Say She Should Stop Wearing Inexpensive and Style Less Outfits
However, the good news did not last long. Only the next month the couple came out with a joint statement about a miscarriage. They wrote,
"It is with our deepest sadness we have to announce that we have lost our miracle baby early in the pregnancy"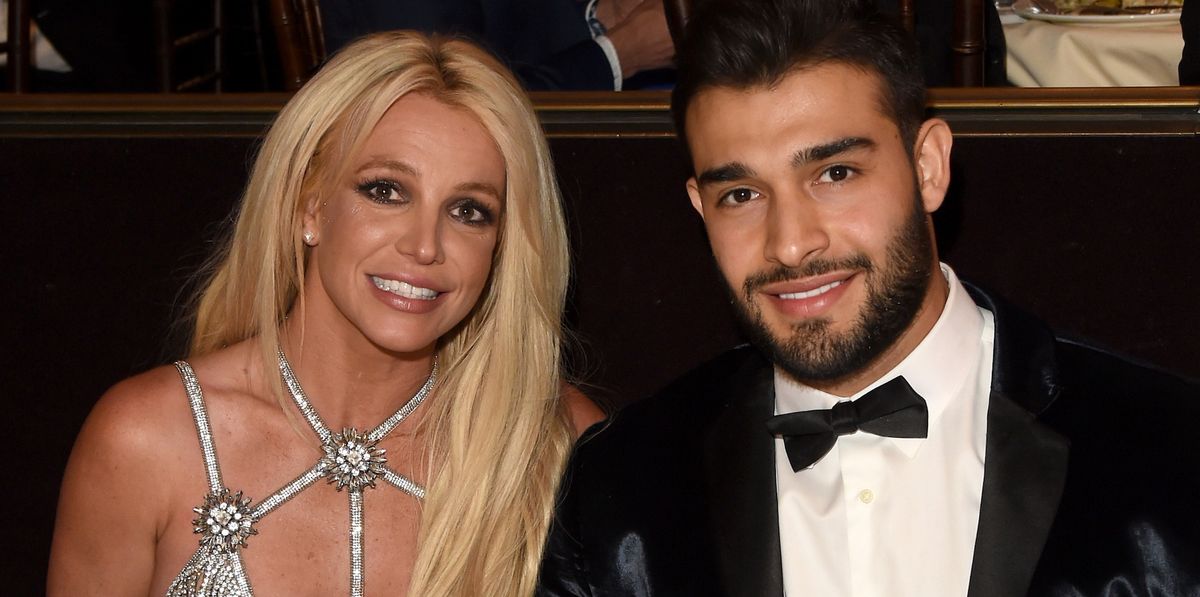 However, along with the sad and devastating announcement, the two also wrote something hopeful. The statement included the line, "We will continue trying to expand our beautiful family". Following this, things took a happy turn for the two. A month later People reported that the couple had tied the knot on the 9th of June.
Also Read: 'Can I show you or no? Can I turn the camera on you?': Britney Spears' Husband Sam Asghari Tries Forcing Wife into Going Instagram Live, Convinces Fans He's Just as Controlling as Britney's Father Was
Fans Speculate Britney Spears is Pregnant Once Again
Recently Britney Spears took to Instagram to share a picture with her fans. The Toxic singer was wearing a see-through, nude-colored dress. The dress allowed a glimpse at her belly and it was enough for eagle-eyed fans to speculate that Spears must be pregnant. But as of now, there has been no official statement from the pop singer or any of her representatives. Nonetheless, her fans and followers do think and are sure of her pregnancy. As one expert fan has commented, "She has a baby bump here, i know, ive had a couple!" 
Another fan commented, "She looks pregnant." Another comment saying "Baby Bump" supported the speculation. Although earlier this year she suffered a miscarriage, the Womanizer singer did write about expanding the family. Both she and her husband Sam Asghari have been vocal about having children of their own. As for Spears, she already has two kids from her previous marriage with ex-husband Kevin Federline.
Also Read: 'Hope you're all being served with my handwritten letters now': Britney Spears Trolls Felicia Culotta After Spears' Former Assistant Claimed Singer Has Cut Off All Ties With Her
Source: Geo News