Prince Harry and Meghan Markle are always in the spotlight since they stepped down from their royal duties and moved to California in January 2020. According to a royal expert, the Duchess of Sussex has "made a lot of enemies," describing her as a "minefield that keeps going off." According to him, the Duchess of Sussex has often portrayed herself in interviews as a victim. In the worst way possible, she has achieved Beyonce-like status, where she struggled to differentiate between being a celebrity and a royal.
However, Prince Harry's departure came from complications in his relationship with his family after his marriage. The Duchess of Sussex reportedly solved his "deep unhappiness" by isolating him from the Royal Family.
Also Read: "William Can't Completely Forgive Harry For What He's Done": Meghan Markle And Prince Harry Reportedly Left Kate Middleton Devastated After Their Controversial Decision
Meghan Markle Made 'Enemies': How?
Controversies around the Royal Family member Meghan Markle don't seem to stop anytime soon. The Duchess of Sussex has again fallen into the limelight as the royal reporter said Markle's portrayal of herself as a victim has made her 'a lot of enemies'.
The royal expert, Duncan Larcombe, said that,
 "The Duchess of Sussex has made a lot of enemies out of people that just feel second, to see Meghan as part of her new commercial brand, to be portraying herself as the victim when they themselves feel like they were treated unfairly by her."
Markle's feud with Kate Middleton has been no secret either. It has been revealed that the Duchess of Sussex herself is tormented by the media representation of her and Kate Middleton's relationship. Suits actress made allegations against Middleton in her 2021 bombshell Oprah interview, claiming that she made the bride cry before her wedding.
Also, according to reports, Prince Harry and Meghan Markle complained about being "snubbed and abused" by the Royal Family following the death of Queen Elizabeth II.
With Markle's complaining behavior in the interviews, she portrays herself as a victim, but her actions make her enemies.
Also Read: Meghan Markle and Prince Harry Face Backlash From their California Neighbors, Claim Royal Couple Exhibit 'Bad Attitude'
What An Expert Says About Meghan Markle's Beyonce-like Status
Despite Meghan Markle's celebrity status, one royal expert believes she had difficulty understanding the differences between royal life and celebrity life. Prince Harry didn't prepare her for life as a royal.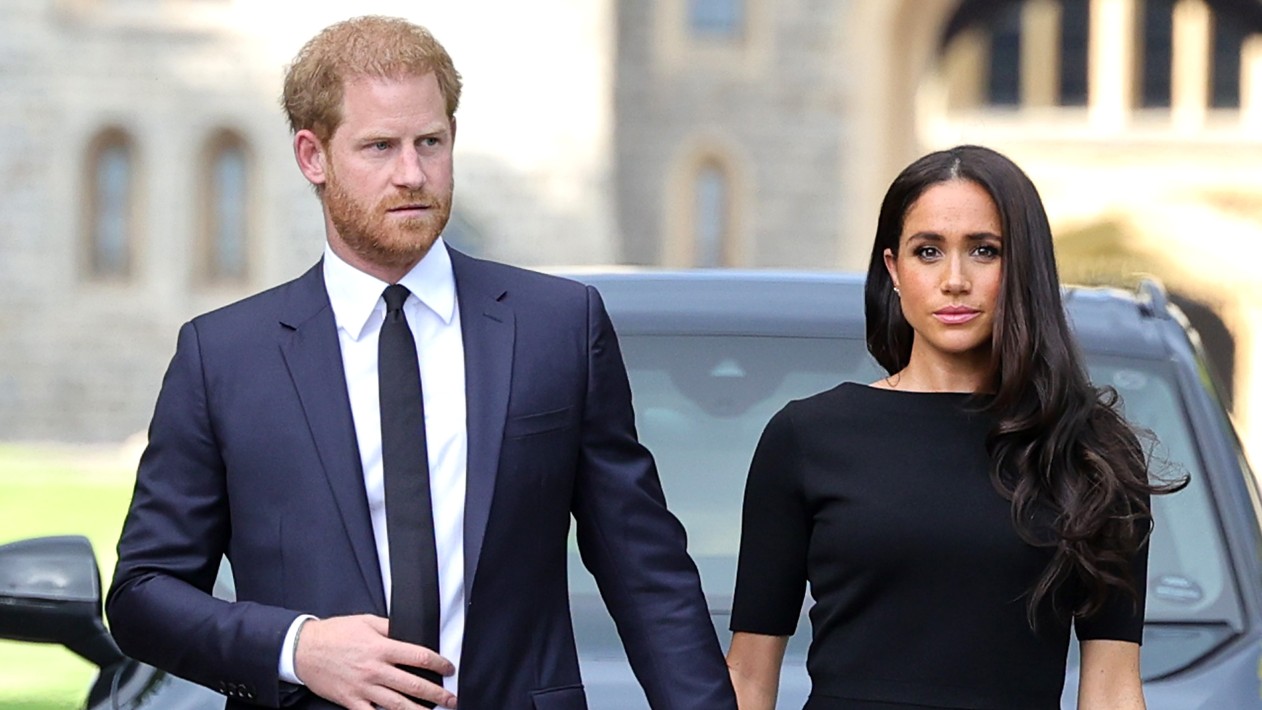 Duncan Larcombe, the royal expert, told Fox News Digital analyzed how the Suits alum struggled to differentiate between a celebrity and a royal.
"If you look at the commercialization Meghan has embarked on, yes, she's done very well. She's absolutely up there now, almost with Beyoncé … certainly in her own mind," he added.

"She's achieved that. No one's got a problem with that."
The royal expert spoke with Fox News Digital about Markle and how she was at a disadvantage compared to Kate Middleton. Despite Prince Harry's best efforts, Duncan Larcombe believes Markle was not adequately prepared for royal life, and the expert said, "I feel desperately sorry for Meghan."
He added, "Harry clearly never really wanted to admit to her what was actually going to be involved with the royal family."
According to the royal expert, the Duchess of Sussex didn't understand what royal entails being. However, as expert Larcombe explained how Princess Diana faced similar struggles, Markle's situation felt familiar to him.
Also Read: 'The fear factor… is off the scale': Meghan Markle's Tell-All Memoir Will Reportedly Break The Royal Family, Snap Europe's Strongest House Like A Twig
Source: Geo News