In 1975, American computer programmer and entrepreneur Bill Gates and his business partner Paul Allen founded Microsoft Corporation, the world's largest personal computer software company. The Microsoft billionaire turned his fortune into diversified holdings by investing in zero-carbon energy as per his master plan for battling climate change. There is a buzz around that the $105B fortune co-founder of Microsoft has found love again after two years of divorce.
According to reports last week, Bill Gates was spotted with Paula Hurd, wife of the late Mark Hurd, who was co-CEO of Oracle and former CEO of Hewlett-Packard. After 27 years of marriage, Bill Gates and Melinda French Gates announced their separation on Twitter in May 2021. The ex-couple still co-chairs their charitable Gates Foundation. According to reports, he transferred shares of public companies worth at least $6B to Melinda French in the divorce settlement.
Also Read: Is Bill Gates Now Enemies With Own Daughter? $109B Rich Tech Mogul Puts Daughter Jennifer's $5M New York Apartment For Sale For Disastrously Low Price
Bill Gates Has Reportedly Found New Love!
According to recent reports, billionaire Bill Gates, 67, has been dating the late Mark Hurd's wife, Paula Hurd, for more than a year. The rumored couple was photographed admiring the men's singles championship match at the Australian Open in Melbourne, Australia, last month during a trip Down Under.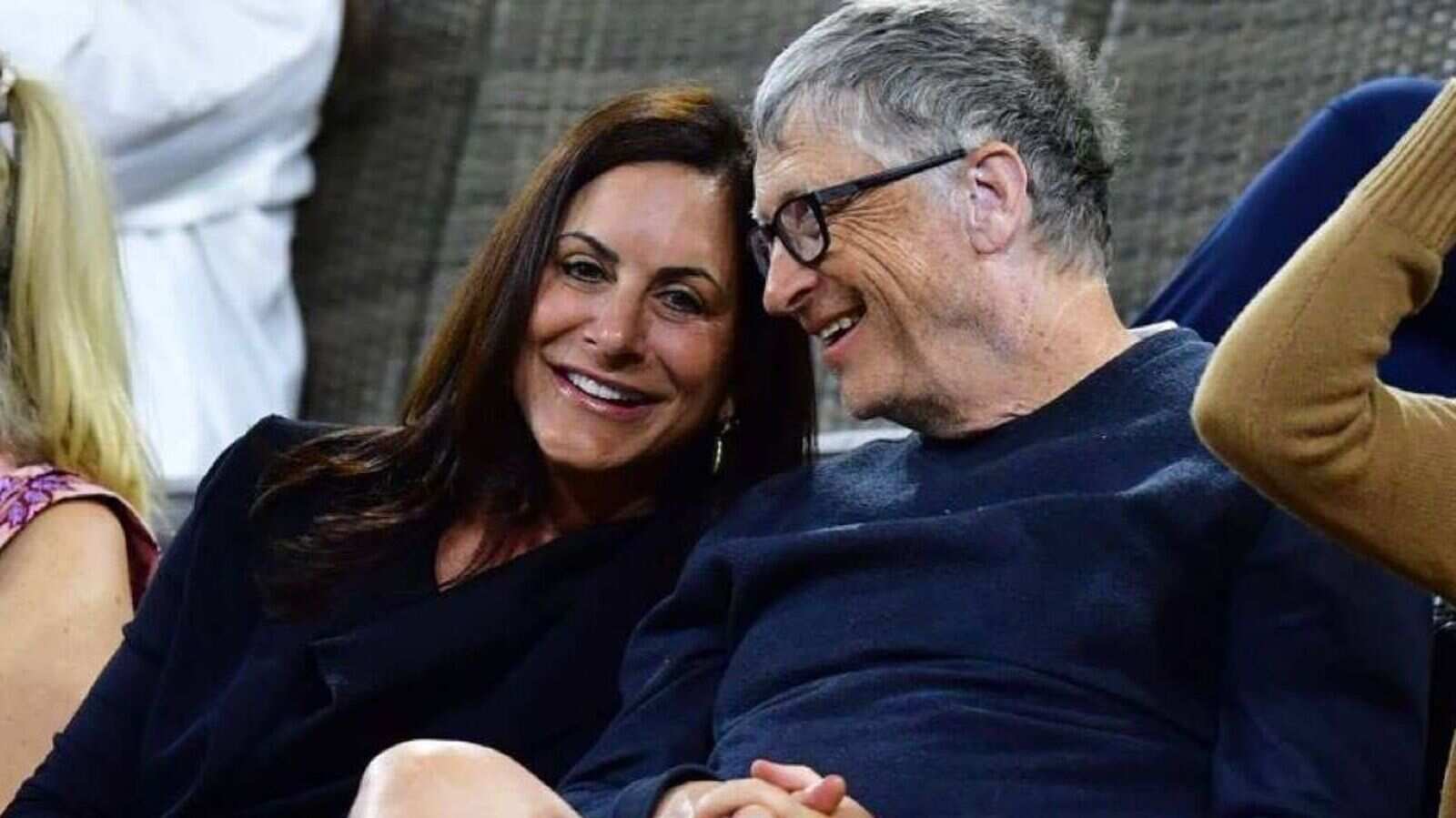 A close friend of the alleged couple told Daily Mail,
"They're inseparable. They've been together over a year, and she's always described as a 'mystery woman,' but it's no mystery to their inner circle that they're in a romantic relationship."
Another source told PEOPLE,
"It's widely known that Bill Gates and Paula Hurd are dating, but she hasn't met his kids yet."
According to reports, in addition to their trip to Sydney, the billionaire met with Prime Minister Anthony Albanese. After admiring the views of the harbor and the famed Opera House, Gates and Hurd took a romantic stroll around the city. Many of their photographs were published during their stroll through the city, but Hurd was unidentified and described as a mystery woman.
Gates's romance rumors sparked around two years after he and his ex-wife Melinda French Gates announced their divorce after 27 years of marriage, and they finalized it in August 2021. The former couple shares three children: Jennifer, 26 years old; Phoebe, 20 years old; and Rory, 23 years old, the youngest.
Also Read: Leonardo DiCaprio's Infamy of Dating Women Under 25 Makes Rumored 19 Year Old Girlfriend Eden Polani Delete Instagram Account Despite Insiders Confirming No Affair
A Brief Introduction to Bill Gates' New Love Interest Paula Hurd!
Bill Gates has struck up an alleged romance with his new 60-year-old love interest, Paula Kalupa Hurd. She is the widow of late Oracle co-CEO Mark Hurd, who was also the CEO and president of Hewlett-Packard before he resigned in 2010 over se*ual harassment. Paula Hurd was his second wife after his divorce from Elizabeth A. Butler in October 1987. The Hurd couple shared two daughters, Kathryn and Kelly. Mark Hurd announced in September 2019 that he would be taking a leave of absence from work for unspecified health reasons. Sadly, he passed away on October 18, 2019, possibly from cancer.
According to reports and her bio at Baylor University, Paula Hurd holds a bachelor's degree in business administration from the University of Texas at Austin. Upon graduating from college, Paula Hurd began her career in sales at a reputed software firm. Currently, she manages corporate & charitable events, according to her LinkedIn profile.
Also Read: "How to fix this. What's the cure? What does this mean?": Brendan Fraser Felt Helpless Yet Again After Realizing His Son Has Autism
Source: Daily Mail