It seems now that Meghan Markle is not the only one who faces humiliation in the British Royal family, as others' lives have also turned into nightmares. Insiders have come forward with new bombshell revelations about Kate Middleton, who has also been humiliated by other members of the British Royal family after Prince Harry and Meghan Markle made shocking revelations in both their Netflix documentary Harry & Meghan and Prince's memoir Spare.
The Queen Consort Camilla is upset with the Princess of Wales, reportedly because she wants her to know the right place and humiliate her. When visiting Prince George and Princess Charlotte at Kensington Palace, Queen Camilla is reportedly forcing the parents of the Princess of Wales to use the servants' entrance.
Also Read: "If you don't mind, keep your finger out of my face": After Insulting Kate Middleton, Meghan Markle Got into a Heated Argument With Prince William
Kate Middleton Feels Disgraced By The British Royal Family
Carole Middleton and Michael Middleton, Kate Middleton's common-born parents, are self-made millionaires through their company, Party Pieces, which provides party hosts with cute supplies. Although they have an excellent reputation and a close relationship with royals, they still face discrimination within the British royal family. Inferior behavior by Queen Consort Camilla toward the Princess of Wales's parents has been cited by an insider.
A palace insider spilled the beans and told Radar Online,
"Camilla can't stop gloating and is determined to make Kate's life a nightmare. She intends to 'utterly humiliate' William's wife and 'knock that common-born bed-warmer down' a few pegs."
The insider added,
"Camilla says 'it's fitting and proper' the Middletons 'use the servants' entrance like the rest of the merchants who come crawling to the palace. They've been putting on airs just like their daughter and need to be put in their place."
As a result of the late Queen Elizabeth's decision to pass the crown to her oldest son, King Charles III, Queen Camilla forced Middleton to bow whenever they met as a sign of inferior social rank.
As per the insider,
"William and Kate are pushing back against Camilla's petty plots, but they have little chance of success. For the moment, Charles and Camilla hold all the cards."
Queen Camilla wants to ensure that her children receive minor titles such as those "befitting the offspring of Britain's queen." She is, however, unwilling to do the same for Prince William's in-laws.
Also Read: "Kate was very upset": Meghan Markle Leaves Kate Middleton Devastated With Insulting Remarks After Royals Did Not Accept Her Wish
King Charles III And Queen Consort Camilla Want Catherine to Spell Her Name With a K
King Charles III and Queen Consort Camilla reportedly instructed the Princess of Wales to spell her first name Catherine with a K, according to an excerpt from Prince Harry's memoir's early release in Spain. The Duke of Sussex claimed in the book that before she married Prince William, Catherine Middleton was commonly known as Kate Middleton. She was advised that she needed to change her spelling because too many people in the royal family were starting their names with C.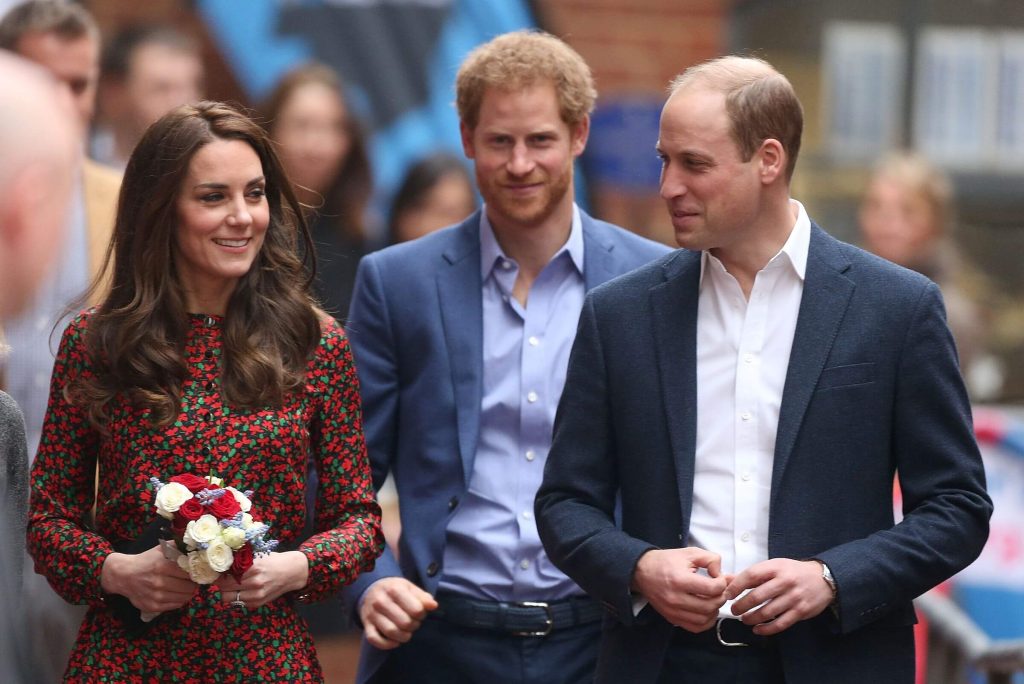 Prince Harry claimed that the King and Queen Consort Camilla wished for the Princess of Wales's name to be spelled Katherine once she joined the Royal Family. It was claimed that cyphers, or personal monograms of members of the Royal Family, would make the lettering more confusing if all used C.
Also Read: "He's keeping quiet for his country": Prince Harry And Meghan Markle's Explosive Memoir Sets Royal Family On 'War Footing' For Inevitable Falling Out
Source: Radar Online