Sydney Sweeney is a rising celebrity who gained recognition with her teen drama series Euphoria among many others. Being a popular star, she was in the major highlights after she celebrated her mother's 60th Birthday Party back in August this month. Due to that event, she had only garnered negative light and has recently addressed the controversy that made her special occasion political propaganda.
Also Read: Sydney Sweeney's Grandmother Had the Best Reaction After Watching Her on Euphoria
The 25-year-old actress first rose to fame by appearing in the 2018 television series Everything Sucks!, The Handmaid's Tale, and Sharp Objects. She received further recognition from Zendaya's Euphoria series which made her quite known. Even after her promising career, the actress faced heavy backlash back in August for her controversial mother's 60th birthday post.
A Brief Note on Sydney Sweeney's Controversial Birthday Post
Also Read: Sydney Sweeney Defending Her Family's Problematic Beliefs Gets Called Out, Fans Say Her Euphoria Character is a Façade For Her Deep Trenched Ideology
The Euphoria actress, Sydney Sweeney back in August this year shared a series of posts from her mother's surprise birthday party on the occasion of her 60th birthday.
The family outing pictures from what she dubbed as a "surprise hoedown" was under fire as some of the guests were spotted wearing MAGA-inspired hats that said, "Make 60 Great Again."
The MAGA is a presidential campaign slogan used by the former President of the U.S., Donald Trump which is Make America Great Again. Those hats were quite similar to the ones that Trump supporters wore during his rallies.
Not just that, a man was also photographed wearing a Blue Lives Matter shirt, standing with the star and her mother. Due to that picture, many fans doubted her family's political beliefs with the actress faced backlash for the same.
For the unversed, Blue Lives Matter movement was created to counter Black Lives Matter which is considered highly racist.
Sydney Sweeney Addressed The Contorverisal Birthday Post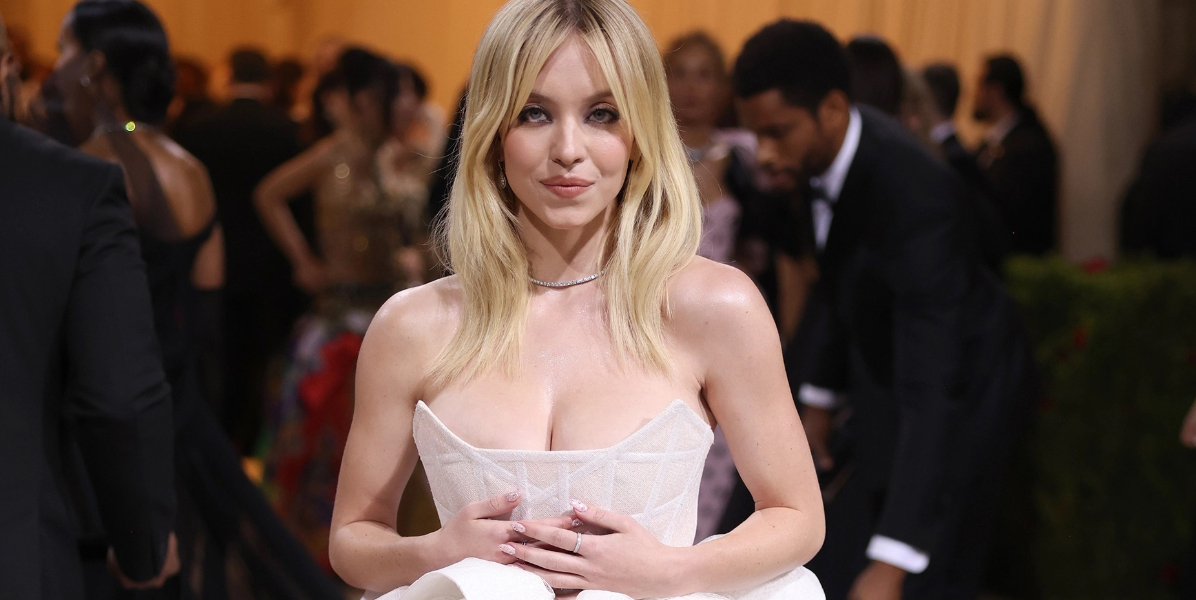 Also Read: Sydney Sweeney Faces Criticism After Sharing Mother's Birthday Pictures, Fans Say Own Up Your Beliefs
The 25-year-old actress at the end of August this year had addressed the backlash she received on posting her family outing pictures. The actress on Twitter called out the trollers for making her mother's special day into "an absurd political statement."
Check out the tweet here.
You guys this is wild. An innocent celebration for my moms milestone 60th birthday has turned into an absurd political statement, which was not the intention. Please stop making assumptions. Much love to everyone ♥️ and Happy Birthday Mom!

— Sydney Sweeney (@sydney_sweeney) August 27, 2022
Even after that, she continued to be slammed by the fans for that post. She recently addressed the controversy in the latest interview with GQ. "Honestly I feel like nothing I say can help the conversation. It's been turning into a wildfire and nothing I can say will take it back to the correct track," she said.
The actress admitted that she understands the need of choosing the right words in public. "I'll see people say, 'She needs to get media training'. Why, do you want to see a robot?" she says. "I don't think there's any winning." Does she read the comments? "Sadly, yes."
Though she briefly addressed the major controversy she had to go through, she was aware of the fact that her previous statement was futile which made her feel nothing about it.
Source: GQ