Kim Kardashian and Kanye West had been going through various feuds which got more intense when the couple split with the former filing a divorce in 2021. Thereafter, their fights seemed to be ongoing, with the former couple not letting any chance to criticize one another. According to the reports, the former had allegedly thrown shade at his ex-husband regarding his White Lives Matter stunt.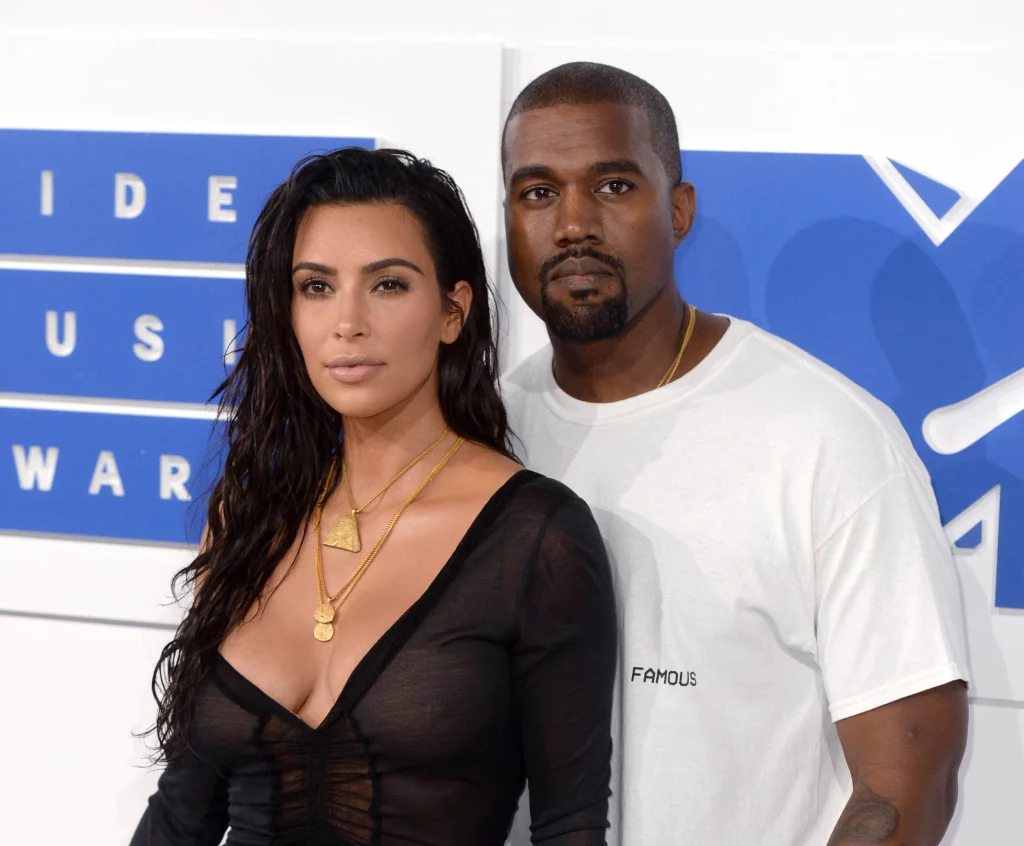 Related: Jaden Smith Stands Up to Kanye West For Donning 'White Lives Matter' Shirt, Hit Back at Rapper By Saying 'True Leaders Lead' Before Exiting Show
The former couple met each other for the first time in the early 2000s however their friendship did not start until 2008. They started dating each other in 2011 and tied the knot three years later. The couple shares four children, North, Saint, Chicago, and Psalm, however, their bond altered resulting in the socialite filing for divorce last year.
Kim Kardashian Threw Shade on Kanye West
Related: Reggae Icon Bob Marley's Granddaughter Selah Marley Supports Kanye West's 'White Lives Matter' Stunt as Fans Say 'Her grandpa's turning in his grave right now'
The 41-year-old socialite, Kim Kardashian has often spoken about her ex-husband Kanye West, not just in good times but also pointing out when he did something wrong(not in all the cases though). She had often criticized the rapper when he harassed her ex-boyfriend Pete Davidson which eventually led him to seek therapy.
He had often created problems for the socialite who recently caused a stir by wearing a controversial outfit during his Yeezy fashion show in Paris.
According to the sources of HollywoodLife, Kanye West is seeking attention which is why he opted to wear that apparel. "Kim is not surprised by Kanye decision to wear that on his shirt and thinks that he is, once again, trying to get attention."
"She knows that he loves to start controversy and she is not even feeding into this. Sure, she thinks that he is making a horrible choice and that the message is very offensive to so many," the sources shared.
For the unversed, West had been a supporter of Black Lives Matter who helped the families of George Floyd, Ahmaud Arbery, and Breonna Taylor, whose tragic deaths further ignited the movement.
Referencing to his contribution, the sources shared, "Kim knows how much support Kanye gave to the Black Lives Matter movement," adding that the SKIMS founder was "utterly confused" by his decision.
Also Read: In a Subtle Dig at Kris Jenner Ruining Kim Kardashian's Brands, Kanye West Orders North West to 'Never let anyone' Take Over Their Company
A Brief Note on Kanye West's White Lives Matter Controversy
You May Also Like: Kanye West Became Kim Kardashian's Guardian Angel, Saved Kim's Career From New S*x Tape Containing 'Unseen Footage'
The 45-year-old rapper has once again shocked the world involving his fashion brand Yeezy.
During his Yeezy fashion show in Paris on Monday, he made an appearance wearing a sweatshirt with White Lives Matter written over it.
His choice to wear that sweatshirt is being criticized as the White Lives Matter phrase was created in response to the Black Lives Matter movement, which was used by Black people protesting police brutality and seeking justice.
According to the Anti-Defamation League, White Lives Matter is a "white supremacist phrase" and is considered a hate slogan. Not just the rapper, but a few of the models were also spotted wearing the same at that event.
Source: HollywoodLife