When everything you say is scrutinized by a million people, you don't have the liberty of just speaking your mind. When your words can sway millions, there needs to be some consideration behind every syllable you utter. Every celebrity should know that. But there is the odd celebrity every now and then, that will cross the line in some way or another. And the people oblige them, by putting them in line. Gwyneth Paltrow found this out the hard way.
Gwyneth Paltrow and Hailey Bieber share a candid session
Gwyneth Paltrow recently appeared with Hailey Bieber in the latter's vlog, "Who's in My Bathroom." And the two got a little candid in the session. Hailey Bieber got to know that Gwyneth Paltrow had worked with her father, Stephen Baldwin, and was somewhat surprised with it. Paltrow added that her father "was great" and "so nice", much to Hailey Bieber's relief as it would have been too awkward for her if Paltrow would have "some horror story" to tell. Even Paltrow could relate to Bieber, as it would be too awkward if she had said that she had "f***ked (her dad) in the bathroom."
And Hailey Bieber replied in the affirmative saying that the same had happened before. She said, "I don't know if he (Stephen Baldwin) even knows that I know that, but I have had that happen."
"Celeb kids have to work twice as hard": Gwyneth Paltrow
But Paltrow, the daughter of director Bruce Paltrow and actress Blythe Danner, is facing the heat for saying on record that celebrity kids have to work "twice as hard" as their not-so-privileged counterparts.
The Shakespeare in Love actress said,
"As the child of someone, you get access other people don't have, so the playing field is not level in that way. However, I really do feel that once your foot is in the door, which you unfairly got in, then you almost have to work twice as hard and be twice as good."
Hailey Bieber, who herself comes from a family of actors, agreed with Paltrow's message. Paltrow also said that the privileged label "shouldn't limit" her kids' future goals. She has two kids Apple and Moses with ex-husband Chris Martin. Hailey Bieber nodded in agreement, saying she "needed to hear this today."
Also Read: 'They Hired Me When Nobody Else Would': MCU Star Gwyneth Paltrow Confirms Weinstein Brothers Ignited Her Career, Harvey Weinstein Reportedly Invited Her to Bedroom
Fans show what real struggle is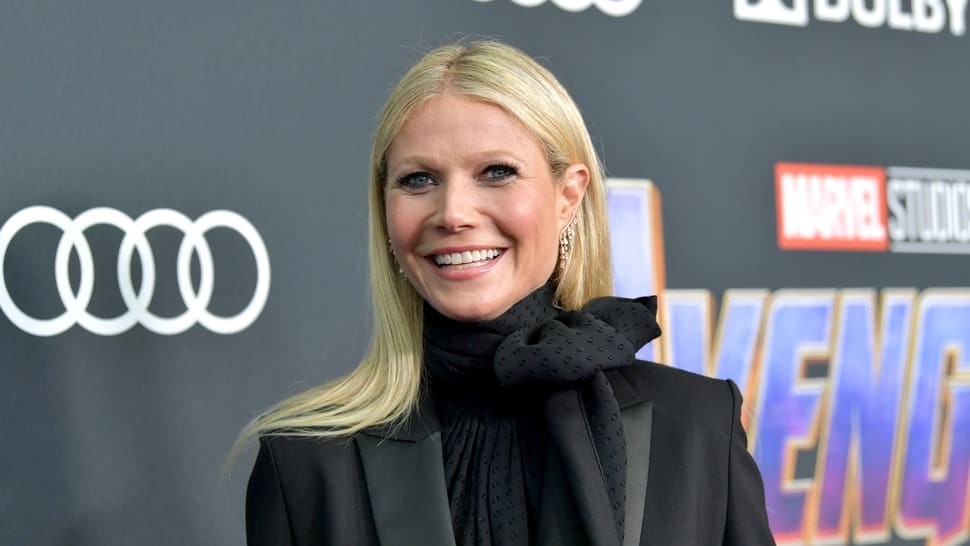 But fans were not so much in agreement. They were absolutely livid at what the Iron Man star had said, statements that showed how out of touch with reality she was. Twitter was brutal in its attack on her, questioning how could someone whose godfather is Steven Spielberg talk about "struggles". She has even created her own company, Goop, which has also been in the news.
Oh absolutely fuck off and then fuck off some more and then a bit more after that.

And then fuck off again.https://t.co/L3S5u0UIqd

— Dr Noodles (@noodles_nood) July 28, 2022
Keep telling yourself that sunshine.

— MauiMellow🇨🇦🤙🇺🇦 (@AlohaDeningham) July 28, 2022
I mean, haven't we all struggled to keep our lifestyle brands after our godfather, Stephen Spielberg, gave us our first major roles?

— Just Cindy (@JustCindyX) July 28, 2022
She loves to remind us how out of touch & privileged she is.

— Anna (@Anna__B92) July 28, 2022
Some even reminded her how people who work harder than her, don't even get to see 'the door'.
Countless work harder and don't even get close to the door

— Jenny from the block (@MeridenBrunette) July 28, 2022
Safe to say, this statement will increase Gwyneth Paltrow's struggle manifold and should serve as a lesson for the actress and everyone who agrees with her.
Also Read: 'Climaxes Are for Everyone': Gwyneth Paltrow Launches New 'This Smells Like Pooshy' Candles With Kourtney Kardashian
Source: Newsweek