Colombian singer Shakira is dealing with a lot of problems in her personal life. From her estranged partner, Gerard Pique's new dating drama to the alleged tax evasion case. she's had a lot on her plate. The estranged couple announced their separation back in June this year. They share two sons, Milan and Sasha, though they never really tied a knot.
Also Read: 'She felt bad and hooked up': Clara Chia Marti Allegedly Made Pique Jealous After He Refused To Leave Shakira, Dated Someone Else To Provoke Him Into Leaving Her
The estranged couple had been making headlines after Pique's rumors about cheating on his ex-partner Shakira surfaced in the media who ended their relationship after nearly 12 years of dating. They are now involved in a legal lawsuit for the custody of their children however the Barcelona defender has shifted the attention to himself after he was caught with his new girlfriend.
Shakira Knows Ex-Partner Gerard Pique's New Relationship is Temporary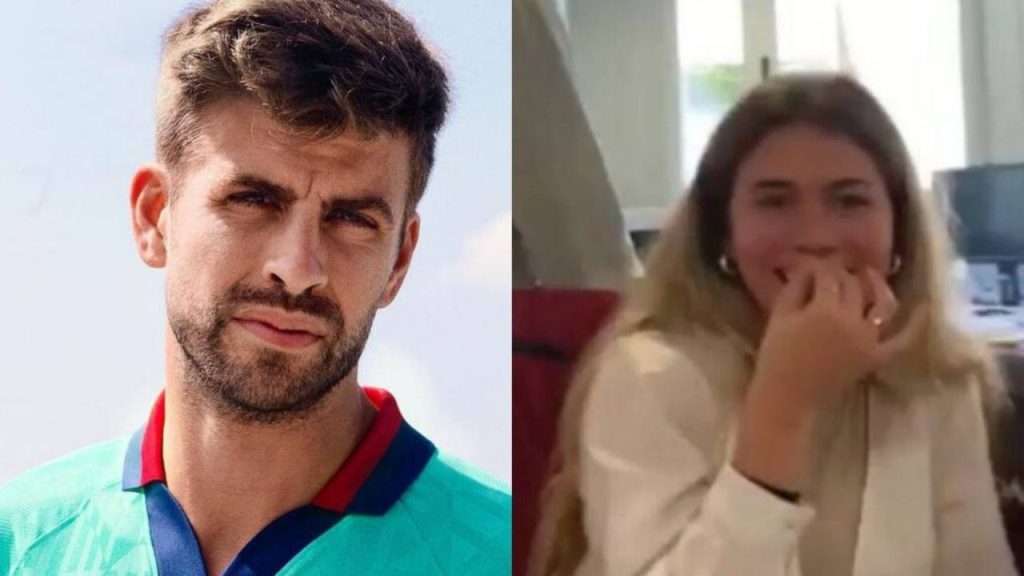 Also Read: Jennifer Lopez Yet Again Proves Why Shakira is Better As Reports Claim She Fired Dancers Over Astrological Signs
The 35-year-old Barcelona footballer is making headlines with his new girlfriend Clara Chia Marti when he was spotted with her at a Dani Martin concert. Journalist Marisa Martin-Blazquez shared with Marca that the new couple started dating while the former was still together with the pop star. According to the reports, the Colombian singer tried her best to save her relationship with the footballer when she got to know about his new girlfriend.
Also Read: Shakira Reportedly Broke Up With Pique After He Got His New Girlfriend Clara Chia Marti Pregnant
Blazquez claimed that the new couple has been dating for a year, "First of all, they deny that they've been seeing each other for six months, they've been seeing each other for a year," then added, "When Shakira discovers the infidelity she thinks it is something temporary, they talk and commit to strengthening their relationship."
The journalist further claimed that Marti tried to win over Pique when she got to know that Shakira is trying to get back with him, "She (Clara Chia) felt bad and hooked up with a guy, and when Pique found out, he got itchy and resumed the relationship."
Fans Supporting The Pop Star After The Couple's Breakup
You May Also Like: Shakira on the Clear as Roberto Gómez Bolaños' Widow Florinda Meza Clarifies Media's Inventing Stories, She Never Sued Shakira
While Shakira is entangled with problems and trying her best to keep her children away from the estranged couple's issues, Pique is trying his best to show his love for his new girlfriend Marti. However, Shakira's fans are with her and show their support from all corners of the world.
.@shakira I just wanna say one thing, you start life in a new way. you deserve to have better men than this P!g. Take care of your kids, there is definitely something good waiting for you. and always remember that the whole world is with you, especially your fans😔❤️ https://t.co/tiYL0xkwmT

— Zayn Scott (@imzaynxxx) June 29, 2022
@Shakira you're a queen and you deserve Better ❤️ #WeLoveYouShakira pic.twitter.com/n4idSxAHz7

— Luis Alan (@luisalan2006) August 21, 2022
they will both get what they deserve and pay for all the damage they are causing. Rats always burn in hell.

You deserve more than this @shakira and you'll be better soon we all know #WeLoveYouShakira pic.twitter.com/gh8tgboViI

— 𝚊𝚗𝚒𝚖𝚊𝚕 𝚌𝚒𝚝𝚢 (@heyiamemilio) August 20, 2022
We love you so much @shakira we will always have your back! Hope you get full custody and move to Miami😭❤️❤️

— Manar (@Chasedbynothin_) August 20, 2022
Shakira, your fans loves you so much and we'll always with you whatever happens because you deserve all the love, respect and support.
Stay strong for your beautiful family and remember that these dark times will be over very soon.

We love you beyond forever 💛🥺 pic.twitter.com/bypTbNpfCM

— #FreeShakira (@fatishakifan1) August 21, 2022
While the journalist has further claimed that the Barcelona footballer was 'exhausted' with his relationship with the pop star who informed his parents about the same and proceeded with the separation. "Pique informs them that his relationship with Shakira is exhausted and that the children are an added difficulty, the parents urge him to get a divorce." It has also been reported that the footballer had introduced his girlfriend Marti to his parents and friends.
Source: Marca