Jennifer Lopez and Ben Affleck finally tied a knot on the 16th of this month with the latter's ex Jennifer Garner showing her full support for the newlywed couple. The couple is now enjoying their romantic outing in the city of Paris, France for their nuptials along with the former's children, who recently made headlines for showing affection in the public.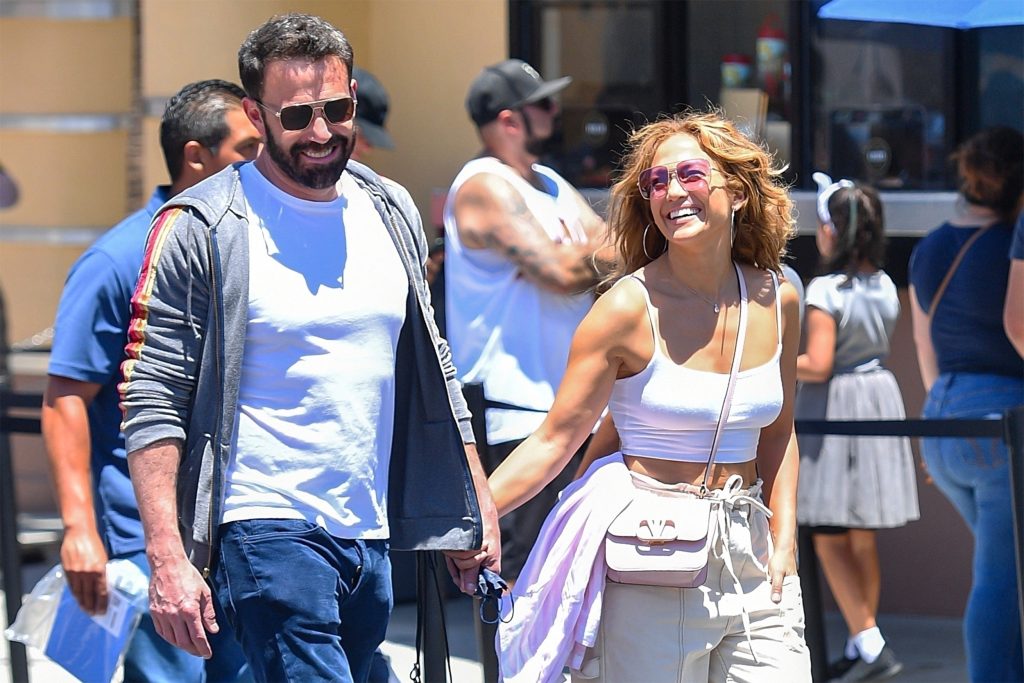 Related: Internet Trolls Ben Affleck's Ex as She Moves To Lake Tahoe After Affleck Marries Jennifer Lopez
Garner and Affleck were ex-lovers who first met on the sets of 2000's Pearl Harbor, and met again in Daredevil while the latter later confirmed that he fell in love with the actress on that set. The couple got married in a private ceremony in 2005 sharing three children:  Violet Anne Affleck (2005 ), Seraphina Rose Elizabeth Affleck (2009), and Samuel Garner Affleck(2012). Although the couple announced their separation in 2015 and got officially divorced in 2018.
Jennifer Garner Congratulated Jennifer Lopez and Ben Affleck By Sending A Congratulatory Gift
Related: Fans Troll Jennifer Lopez After She Changes Last Name, Claim Jennifer Affleck Still Brings Up Ben Affleck's Ex
While the Bennifer fans are still getting the hang of their wedding news, Garner's surprise gift has touched the couple. A source shared to HollywoodLife that the Daredevil star had "congratulated Ben and J.Lo following their Vegas wedding, and she sent them a beautiful bouquet of flowers." This gift is purely a blessing in disguise as it had left Lopez "really touched."
Also Read: Netizens Unhappy With Ben Affleck-Jennifer Lopez Vegas Wedding Getting Gargantuan Media Coverage
The source further shared that Garner had shared her token of appreciation for accepting the singer into their family, while the 53-year-old singer understands that the ex-couple is 'close' and knows that the duo had maintained a platonic relationship to raise their three kids.
"[J. Lo] thinks it is great that Jen and Ben are still so close," the source added. "Jen welcomed J.Lo into their family, officially, after they got married." The source also mentioned that the singer is a "great influence on Ben" adding that the Peppermint actor always wants Affleck "to be healthy, happy, and sober so that he can be there for his children."
A Brief Note on Ben Affleck and Jennifer Lopez's Relationship
You May Also Like: Internet Divided Over Jennifer Lopez Giving They/Them Pronoun to Daughter Emme
The couple met on the set of 2003's Gigli who then starred together in the 2004 comedy-drama flick Jersey Girl and claimed the credit of 'Bennifer.' Though the couple was about to be married, however, called off their engagement in 2004 and went on different paths away from each other.
Their romance rekindled in 2021 when rumors about them spread on social media. The couple confirmed the relationship in July 2021 and the duo got engaged earlier this year before finally tying knots in Las Vegas last week.
Source: HollywoodLife