Jennifer Lopez is one smart woman who has always moved on in her life without taking a major break. Whether it be her professional or personal life, she knows what she wants. Being an A-list celebrity, she is always in the headlines majorly for her personal life. There were even rumors of her being linked with actor Brad Pitt when she was sorting her relationship with her former beau, Alex Rodriguez.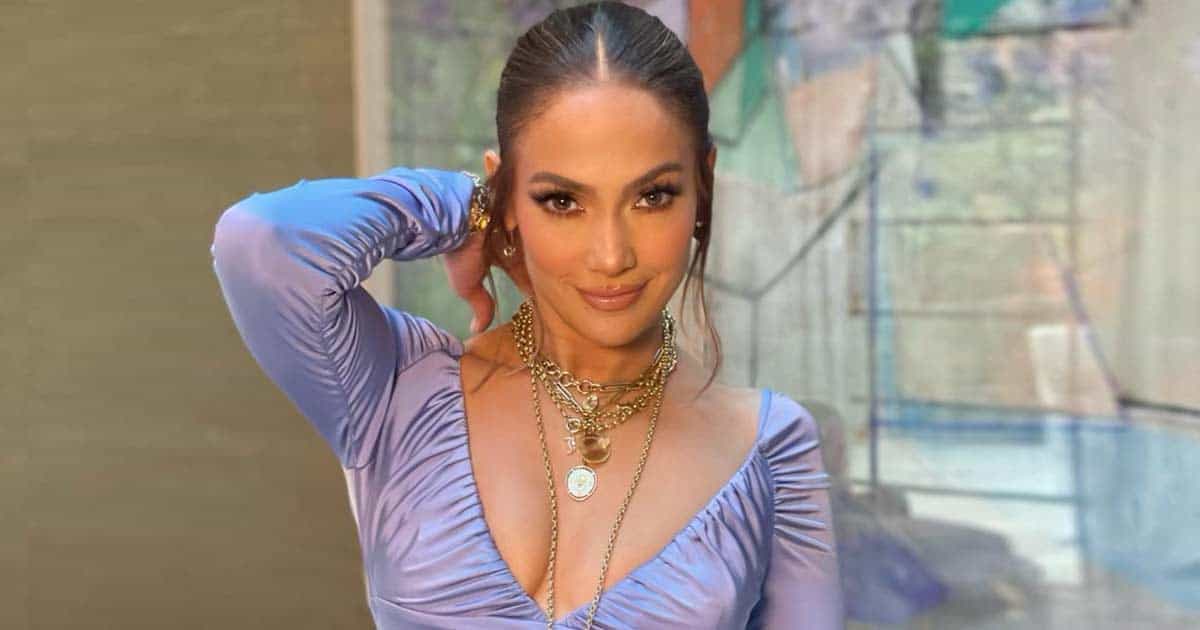 Also Read: Jennifer Lopez Reveals Alex Rodriguez Was the Perfect Partner, Was Never Uncomfortable With Pop-Star Having Intimate Scenes With Other Men
It is not a secret that her love with the businessman didn't really work out with the singer moving on with her true love, Ben Affleck the same year. Even though the philanthropist tried his best to save their relationship, it was futile.
A Brief Note on Jennifer Lopez and Alex Rodriguez's Relationship
Also Read: Jennifer Lopez Reveals Her Kids Don't Want to Be With Her Anymore After Getting Married to Ben Affleck
Alex Rodriguez and Jennifer Lopez were a loving couple who made various moments with each other. Even fans were gushing over them due to their chemistry which made everyone believe that they would end up walking down the aisle together. However, their relationship ended last year.
Their love story started in 2017 when they ran into each other in Los Angeles by coincidence. The same year, they started dating, and officially debut as a couple with their first red carpet appearance. The blooming romance got more serious once they got engaged just two years after dating each other.
They did plan to get married however it was postponed due to COVID- 19. Following allegations of the former professional baseball shortstop being unfaithful in the relationship, news about their split started swirling around last year.
Even though they initially denied their separation, the couple finally called off their engagement, and later their relationship in March 2021.
J.Lo Was Linked With Brad Pitt While A-Rod Was Trying to Save Their Relationship
Also Read: Jennifer Garner's Relationship With Jennifer Lopez Has Changed After Her Marriage With Ben Affleck
The former couple's split happened in quite a jiffy even though they were trying to make their relationship work out. As per the earlier reports, when A-Rod was trying to save the relationship, Jlo was rumored to be with the Bullet Train actor Brad Pitt.
An insider then revealed that the actress had already planned to have a PR team to deal with the rumors regarding her being romantically linked with the Fury star. "She wanted a team behind her that could rebuild her image if she and Alex do split."
However, the rumored reports even surprised Pitt as Lopez had once picked Harry Styles over him when Ellen DeGeneres asked her to choose one of them in an episode of Who'd You Rather on The Ellen Show. The source shared,
"At the time, Brad joked that he was still wounded from the insult. It was an excellent icebreaker and showed Jennifer Lopez that she'd need to bring her A-game with Brad. And she loves a challenge." 
Well, the rumors quickly subsided when the former pair in a joint statement released via E! News quoted that their breakup rumors were then not true. At that time, the outlet reported,
"Alex remains committed to working on things with Jennifer. It was important to Jennifer Lopez that Alex stepped up in a public way and showed his level of commitment to her with a trip to see her while working. Jennifer appreciates big gestures like these."
Even though there were reports of reconciliation with the businessman, Lopez had already moved on with a new beau Ben Affleck and married him earlier this year in July.
Source: Micky