Bradley Cooper and Irina Shayk called it quits back in 2019, after 4 years and a kid together. But that could change this year. This is the year of reunions. This is the year of Love. We have already seen Jennifer Lopez and Ben Affleck coming back together after years of separation. And if rumors are to be trusted, then we might get to see another reunion, something everyone is looking forward to. But there's a specific reason behind the two deciding to get back together.
Bradley Cooper and Irina Shayk are reuniting
According to a source for Page Six, it has been claimed that Bradley Cooper and Irina Shayk are getting back together. The two started seeing each other in 2015. They were seen together for the first time in New York. But the relationship was kept under the table.
It was in 2016 when Cristiano Ronaldo's ex posted a photo of herself with a baby bump that their relationship was brought into the public domain. The child, born in March 2017 was named Lea De Seine. But two years later, they ended their relationship.
Also Read: 'Go F*ck Yourself': Bradley Cooper's Epic Response to Hollywood Director Trying To Justify He Won Oscars Because He's a Man
Bradley Cooper and Irina Shayk were spotted vacationing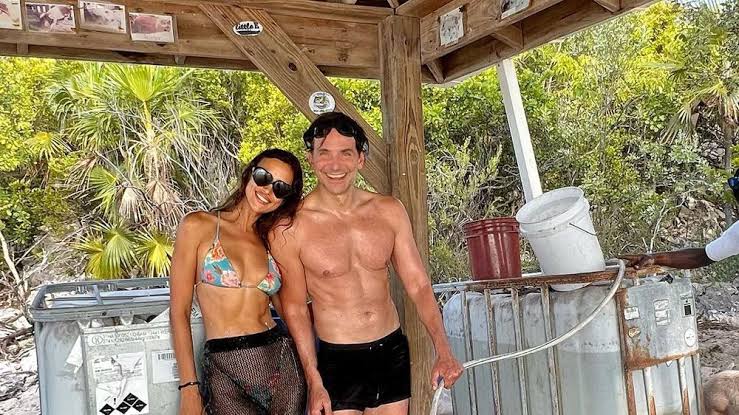 But things seem to be changing. The two were spotted together on a tropical family vacation. And now rumors linking the two are running awild. And add to the mix reports suggesting that the two are thinking of getting back together. Could there be a more perfect scenario?
The insider has revealed, "It was a real family getaway and they are considering getting back together." And not only this, the two want to have another child together.
The two want to have another child
The source said, "She (Irina Shayk) would like her daughter to have a sibling." And the feeling is mutual. Bradley Cooper is also on board. The source added: "They both haven't gotten serious with anyone else and they are both into the idea of having a kid."
The two are in love with their daughter and would go to great lengths for her. Even at the time of the split, the situation was somewhat similar. A source had revealed at the time of their split in 2019 that "they keep trying" for the sake of their daughter. But the situation is different now. According to the source, "They are like 'why not?' They have to deal with each other anyway since they are parents together. They are both thinking, maybe it's time to finally really settle in."
The signs are looking good for them. Maybe the stars are finally aligning.
Also Read: 'He's gonna bring in the female vote': Howard Stern Reveals Bradley Cooper To Be His Running Mate For Presidential Run
Source: Page Six