Brad Pitt and Angelina Jolie's legal trouble continues to hover around. Their dispute has been going on for years however nothing much has changed especially in the former's life. Even after involving in some severe allegations, many celebrities continue to support him. While the list goes on, there is one celebrity who always had his back, Sandra Bullock.
Also Read: Sandra Bullock Revealed Harvey Weinstein Destroyed Countless Actresses by Spreading Rumors They Had S*x With Him
Bullock has always voiced her opinion against any injustice however she considers Brad Pitt as her dearest friend. This was admitted by the actor himself in a last year's interview.
Sandra Bullock is a Dear Old Friend of Brad Pitt!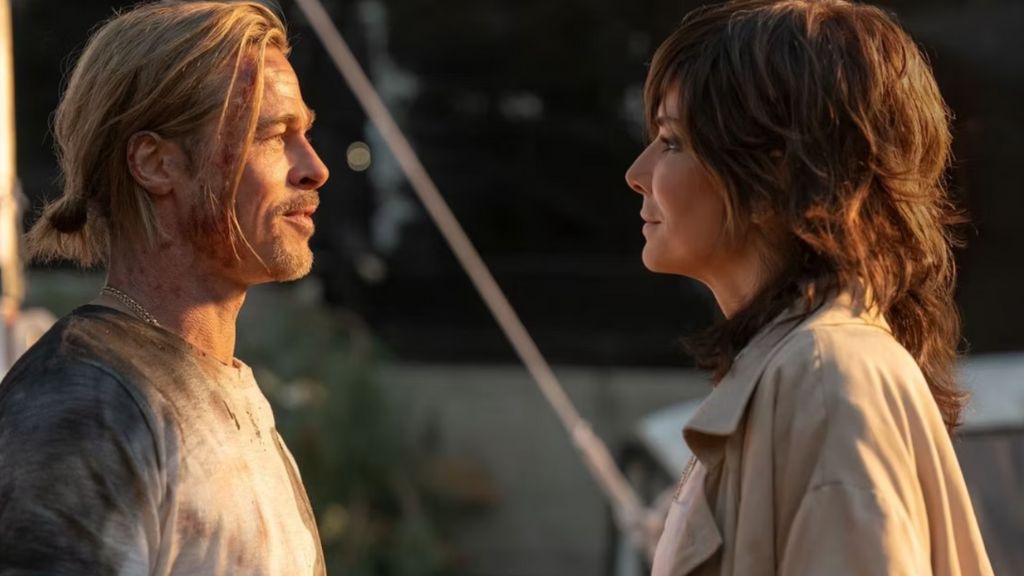 Also Read: Julia Roberts Absolutely Lost it After Sandra Bullock Dethroned Her as America's Sweetheart, Got Labeled "The Next Julia Roberts"
The 59-year-old actor, Brad Pitt has been friends with the Two Weeks Notice star, Sandra Bullock for many years now. Their strong bond was the reason why they cameo in each other's films. In a Bullet Train press conference, the actor opened up about his bond with the latter by stating,
"First of all, Sandy is a dear old friend. Sandy is someone I can call on for any favour and she's always there. She'll drop whatever she's doing, and she's done me some really big favours. [chuckles]"
Elsewhere, the actor stated,
"Her timing was great, she was a great person to have in my ear in a situation like what which is actually kind of intimate."
He continued to share that their friendship helped him in successfully having her as a cameo in the 2022 film. He added,
"I just like this idea that we can cross-pollinate each other's projects and anyway, she's a dear old friend. I love her to bits."
A cameo for a cameo! The actress in return for her favor asked him to be in her film, The Lost City which he agreed. The duo shares a special bond even though he was accused of abusing his ex-wife, Angelina Jolie which dates back to 2016.
Brad Pitt Was Involved in a Huge Fight With Angelina Jolie in 2016
Also Read: After Angelina Jolie Drama, Brad Pitt is Desperate to Make His Romance With Ines de Ramon a Success Despite His Busy Schedule
The ex-couple had a heated altercation in 2016 on their family's private jet in which the actress claimed that the Ad Astra star got "verbally abusive" and "physical" with her and their son, Maddox. Their physical altercation was also mentioned in her divorce case which she filed shortly after this incident. Even after the investigation, no charges were pressed on the actor.
The actress even filed a suit against the FBI for not investigating the incident properly. Since their separation, the duo are engaged in the custody battle of their minor children.
Other than that, they are also on par with each other in a Chateau Miraval winery lawsuit since 2021. This lawsuit further explored the 2016 incident, including a report which stated that Pitt "choked" his then-wife, grabbed her head, and "shook her" during their fight.
Source: Pinkvilla