Lisa Marie Presley, who died at the age of 54, rose above her father's shadow with her music but also went through "more than anyone's fair share" of tragedy and heartache. She was the only child of Love Me Tender singer Elvis Presley, who passed away on Thursday just hours after being hospitalized. She has lived a turbulent life in the vast shadow of her famous father, and just this week, while attending an awards ceremony, she was taken to an intensive care unit at a hospital in California due to a cardiac arrest.
According to Radar Online, Lisa Marie Presley's untimely death has reignited a battle for the King's fortune.
Also Read:  Elvis Presley Had Sexual Relationships With a 14 Year Old? Lisa Marie Presley Reportedly Refused To Meet 'Half-Sister' Deborah After Wild Accusations Against Her Father
Just four days before the late Elvis Presley would have celebrated his 88th birthday, Lisa Marie Presley died on January 12. According to sources, her mother, Priscilla Presley is currently embroiled in a conflict over the legacy of Elvis Presley and their twin grandchildren, Finley and Harper Lockwood. 
Mom Priscilla Presley wants to keep late Lisa Marie Presley's ex away from Elvis's fortune
Lisa Marie Presley struggled tragically ever since she was thrust into the spotlight as a young child as Elvis Presley's daughter. The news about her son was undoubtedly one of the hardest things she has had to deal with, ranking right up there with her father's death and losing her ex-husband Michael Jackson. Benjamin Keough, her then-27-year-old son, passed away in 2020.
Sadly, after suffering a cardiac arrest at the age of 54, Lisa Marie Presley also passed away in January 2023, leaving her mother, Priscilla Presley, in the midst of a legal dispute over the ownership of Elvis' legacy and their twin grandchildren.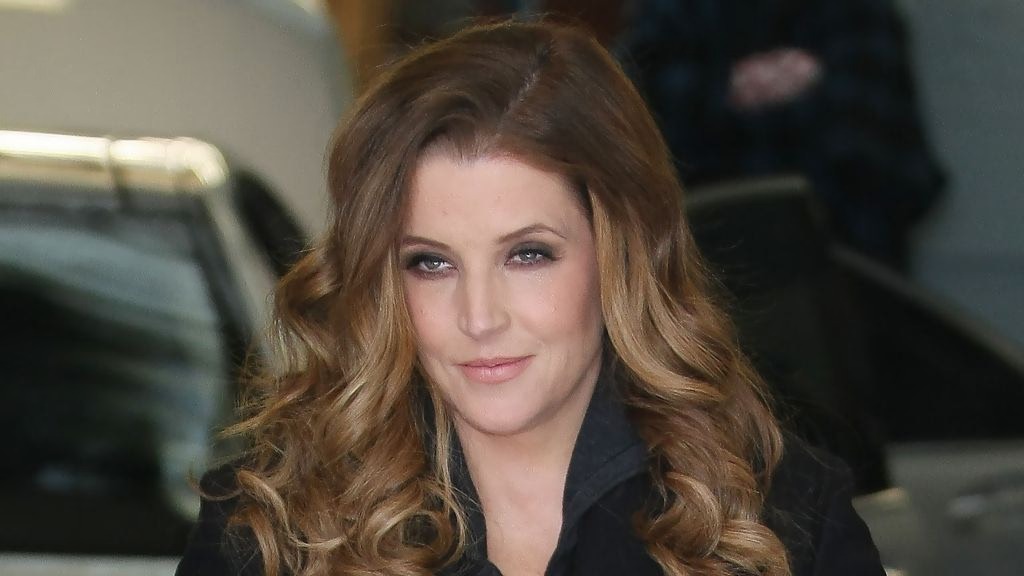 Michael Lockwood is the father to her twins, who now control two-thirds of Lisa Marie's estate following her death. Riley Keough, their 33-year-old half-sister from Lisa Marie's first marriage to musician Danny Keough, is the rightful owner of the remaining third.
Years ago, Lisa Marie Presley sold off the majority of her stake in the estate of Elvis. But, the late singer still owns some of the ownership in Graceland. Additionally, according to her ex-husband, she was the administrator of a trust established by Elvis that contained about $65 million.
Also Read: Justice Finally Prevails: Lisa Marie Presley's Ex Husband Michael Lockwood Wins Custody of Their Twins from Their Stepfather Eyeing Late Music Icon's Inheritance
The source said that Lockwood wants to be named executor of his daughters' trust and finances to gain control of millions of cash. "But Priscilla believes this is Presley's money — and she'll fight tooth and nail to keep his hands off it!"
Lockwood, who received a final divorce from Lisa Marie in 2016 after a five-year court battle, is reportedly planning to resume his long-running legal money grab. 
Lisa Marie Presley's ex got custody of her kids after her death
Lisa Marie Presley agreed to pay Michael Lockwood $6k in child support each month in order to avoid a messy public trial, according to Radar Online, which broke the story last year. After years of financial hardship, Lockwood claimed Presley was flush with cash and had demanded support. He cited her $3–4 million deal to pen a memoir about Elvis and Michael Jackson, as well as the critically acclaimed biopic starring Austin Butler, as examples of her success.
When Lisa Marie Presley died, the two were still arguing over a specific clause in the support agreement. She had 60% of the custody rights prior to Lisa Marie's death, while he had 40%. Sources claim that Priscilla Presley won't argue with Lockwood about having sole custody of the kids now. But according to sources, Lockwood will now look for more support.
The 77-year-old Priscilla Presley, who was Elvis' sole spouse, also wants to make sure she will have legal access to the teenagers and plans to ask the court for a mandated visitation order, according to sources.
Michael Lockwood and Priscilla have not yet submitted any petitions to the court.
Also read: Lisa Marie Presley Was Forever Scarred When She Found Her Dad Elvis Died Only After Kissing Her Good Night – She Was Only 9
According to the initial report from Radar Online, Lisa Marie Presley left behind nearly $3 million in debt to a number of creditors.
Source- Radar Online