From stand-ups to comedy specials to having his own show on Netflix, Pete Davidson has been going through the thick of it ever since he and Kim Kardashian broke up. The comedian has been recently been receiving death threats from Kanye West's fans even though he's already broken up. Due to the recent harassment, the comedian has decided to take up therapy to heal himself mentally. The comedian has always been open about his mental health and addressing the issues rather than sucking it up.  In a surprising turn of events, Kim Kardashian is all for the notion of her latest ex-boyfriend getting some care for himself.
Pete Davidson struggling with mental health after relentless attacks from Kanye West
After his recent breakup with Kim Kardashian, The King of Staten Island star Pete Davidson is not holding up quite well. The duo broke up in the first week of August after dating for 9 months. This hit the comedian pretty bad and with all the attention he has been getting from the media and the public for all the wrong reasons, Pete Davidson is struggling a lot with his life. The celebrity has decided to get therapy and deal with his issues. He is also focusing on the shooting of his upcoming film and is working in Australia, keeping himself busy and getting some distance from the recent events and drama.
Also Read: "Pete Is Still Super Bummed": Pete Davidson Is Crushed After the Breakup, Kim Kardashian Still Won't Patch Up With Her Now Ex-boyfriend
Kim Kardashian proudly supports Pete Davidson despite parting ways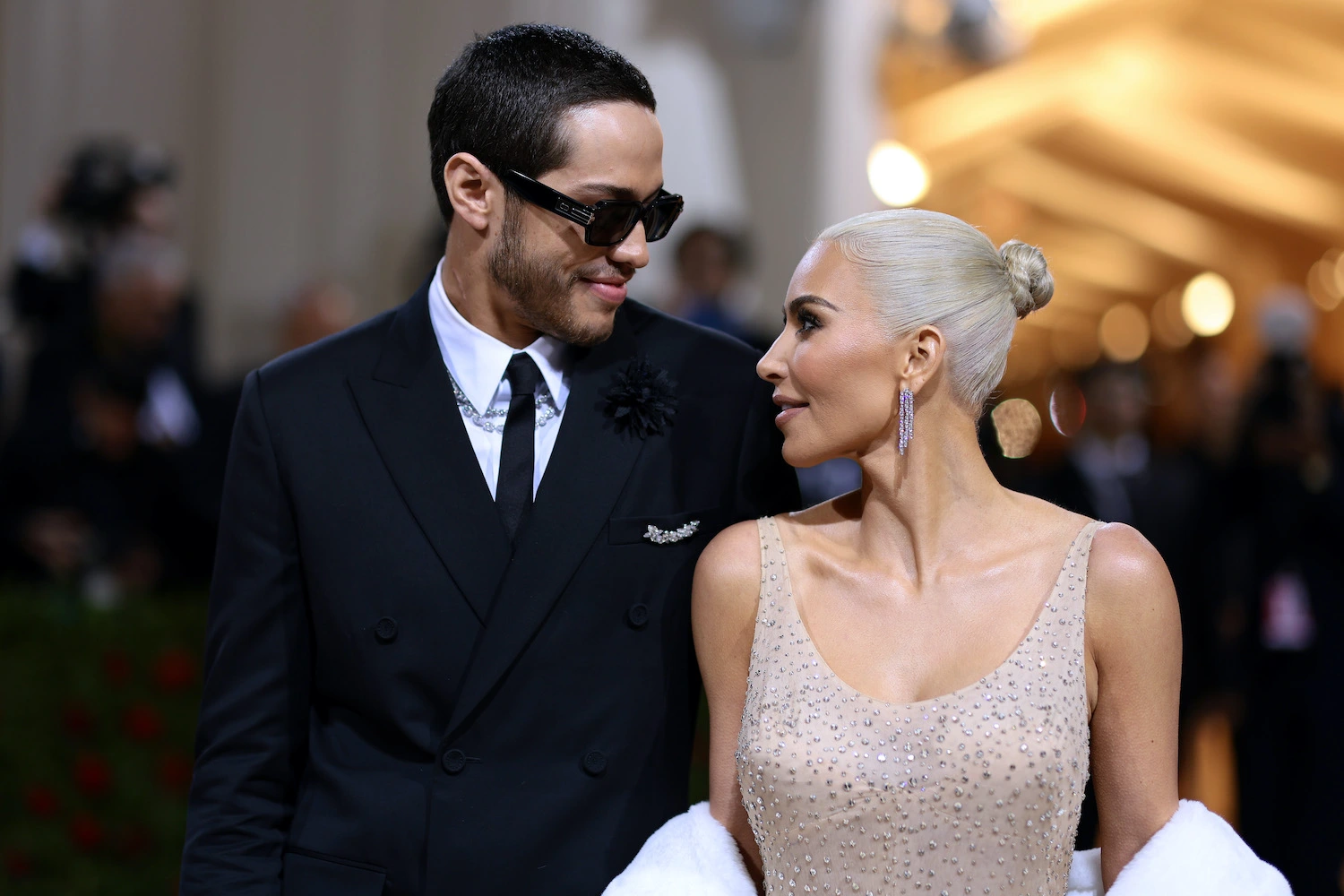 The Kardashian has been a corner of support for the comedian with all that has been going on. Kim Kardashian was even livid with her ex-husband, Kanye West, for throwing hands and dealing low blows to Pete Davidson. A source reported to Page One,
"Kim was very supportive of Pete going to therapy. Kanye was very detrimental. He was posting negative things — now add thousands and thousands of comments. Someone has to work with you to deal with something like that."
According to sources, the breakup was due to long distance and was a clean and amicable one. "As much as they both wanted the relationship to work and enjoyed being together when they could be, they realized that it might be months at a time when they could see each other, so they decided it would be best to be friends." the source added.
Also Read: "He's had to seek out for help": Pete Davidson Confirmed To Have Been in Trauma Therapy After Kanye West's Relentless Harassment, Gets Triggered With Nutjob Rapper's Antics
Kanye West mocks Pete Davidson after breaking up with Kim Kardashian
In a recent turn of events, Kim Kardashian's previous ex, Kanye West, seems like he could not move on from the fashionista as the singer does not hesitate for a second to start making fun of Pete Davidson as soon as he broke up with the star of Keeping Up With The Kardashians. The act not only shows how toxic of an ex-boyfriend Kanye West is, but it also shows that the singer clearly has some lingering feelings for Kim Kardashian if he's keeping tabs on their relationship to such an extent. The fact that Pete Davidson has to go to therapy for help is nothing short of how disturbing it would be to have Kanye West as an ex-boyfriend.
Also Read: "She has lost all respect for him": Kim Kardashian Has Zero Love Left For Kanye West As Rapper Takes Insensitive Dig At Pete Davidson Post Break-Up, Asked Ye To Take Down His Instagram Post
Source: Page Six