Singer Jennifer Lopez and actor Ben Affleck, who got married twice, reportedly signed a multi-million "anti-cheating" contract. The idea behind the contract is that they want to prevent any kind of infidelity during their marriage. As per the contract, Jennifer Lopez will receive $5 million if Ben Affleck cheats on her and vice-versa. Reports say the singer is worried that as the wedding excitement has "worn off", Ben Affleck "might get bored" of her. The two got married in Las Vegas in July, then got married for the second time in August at Ben Affleck's Georgia estate.
Jennifer Lopez and Ben Affleck signed a contract
The newlywed couple, Jennifer Lopez and Ben Affleck, reportedly signed an anti-cheating contract that should prevent any infidelities in their marriage. If one of them is found cheating, they have to pay $5 million to the person who got cheated on. Sources say that the singer came up with this idea as she's worried that the Deep Water star might leave her.
Also read: 'She's trying to keep things fresh… getting him to join punishing workouts': Jennifer Lopez Allegedly Scared Of Ben Affleck's Career-Ending Partying, Gambling Issues Breaking Their Marriage
Jennifer Lopez thinks Ben Affleck will cheat on her
Jennifer Lopez reportedly came up with this contract as she is worried that Ben Affleck "might get bored" of her. A source claimed,
"Now all the excitement from the weddings and honeymoons has worn off, Jen's panicking that Ben might get bored of married life very quickly. She feels immense pressure for this marriage to be successful and is doing everything she can to keep Ben happy and occupied."
The singer is apparently doing everything to keep Ben Affleck interested. The source further added,
"She's trying to keep things fresh and exciting and has even been trying to get him to join her punishing workouts and go to more events together so she can keep an eye on him"
The couple will reportedly expand their family very soon. The Hustlers star shares twins Emme and Maximilian, 14, with ex-husband Marc Anthony, while Ben Affleck shares Violet, 16, Seraphina, 13, and Samuel, 10, with ex-wife Jennifer Garner.
Also read: "It's the perfect way to stop Ben getting bored": Jennifer Lopez Ignoring Her Team's Advise to Save Her Marriage, Willing to Make Another Movie With Ben Affleck to Keep her Relationship Exciting
The couple had two wedding ceremonies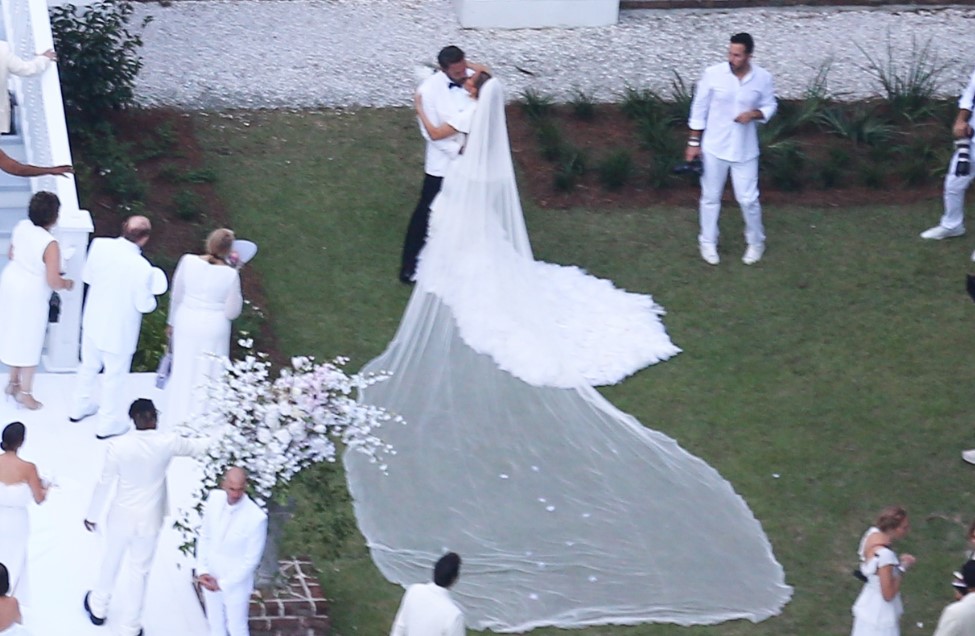 The couple first got married in July in Las Vegas and went to Paris on their honeymoon. The two got married again in August at Ben Affleck's property in Georgia in presence of their family and friends. The lovebirds then went to Italy on their second honeymoon. Ben Affleck's friend Kevin Smith said their grand three-day celebration in Georgia had "a real fairy-tale ending" as Ben Affleck recited a 12-page speech that he wrote for Jennifer Lopez.
You may also like: 'She feels immense pressure': Jennifer Lopez Reportedly Super Insecure About Ben Affleck Marriage, Fears 4th Divorce After 'Honeymoon excitement' Wears Off
Source: GeoTV