Brad Pitt married Jennifer Aniston in 2000 however their relationship did not last much as they got separated in 2005. After splitting up, they went their separate ways however time has made them each other's close pals. Now, that the former is moving on with his new beau, Ines de Ramon, their friendship might be getting affected.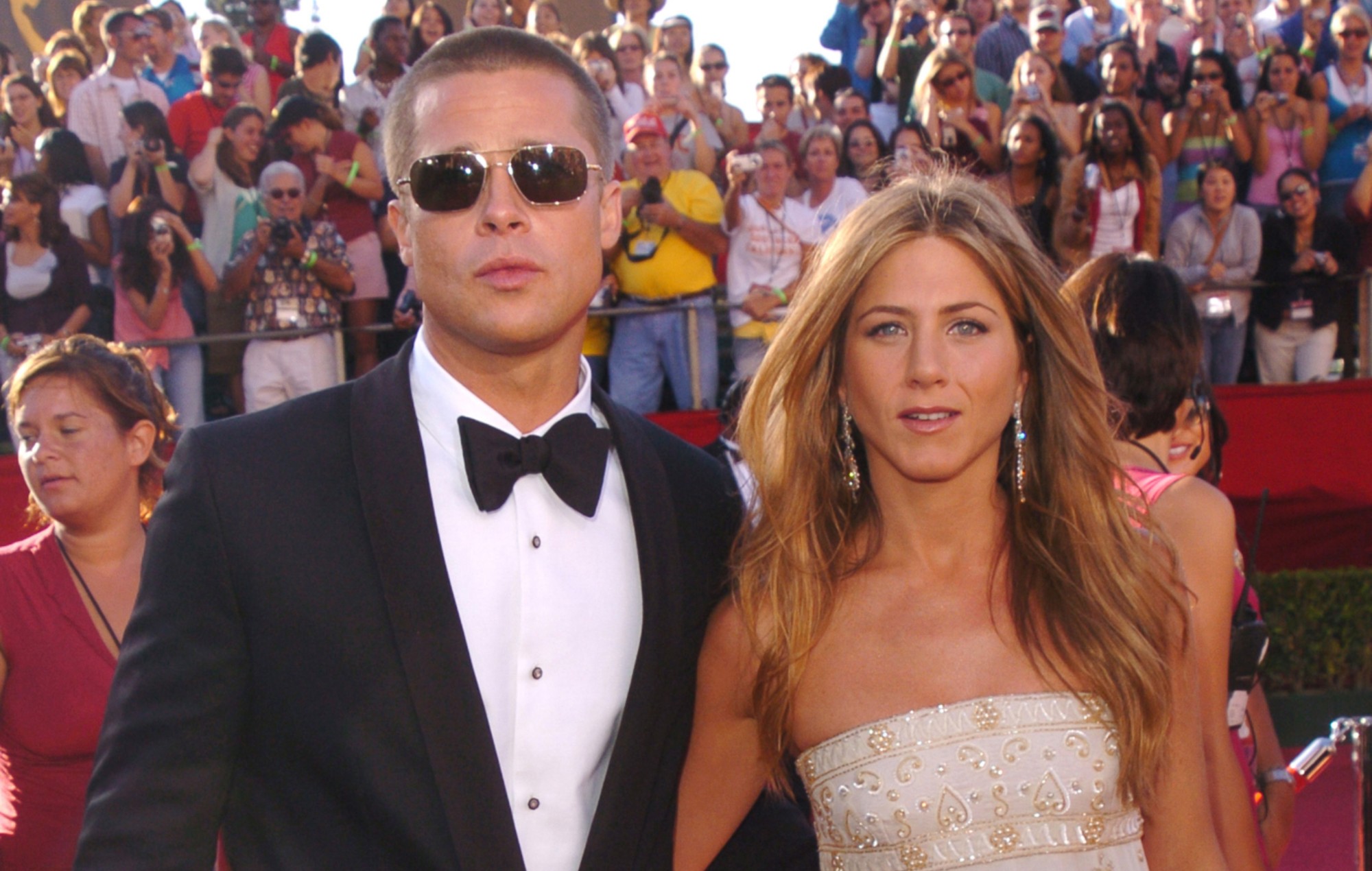 Also Read: Brad Pitt and His New Girlfriend are Inseparable Amid The Legal Battle With Ex-wife Angelina Jolie
In a recent report, it was shared that the FRIENDS star is maintaining her distance from her former husband and good friend all because of his new relationship. Not just that, but their massive age difference is also the key factor that is making her back off from the new pair.
Jennifer Aniston is Wary About Brad Pitt's New Relationship With Ines de Ramon
Also Read: Despite Brad Pitt's Infidelity in the Past, Jennifer Aniston is Concerned For Ex-Husband Over His Romance With Ines De Ramon
The 53-year-old actress, Jennifer Aniston has recently shared her opinions on the new relationship her ex-husband is enjoying right now. A source close to her has shared that the actress is not much happy about their relationship. Brad Pitt and Ines de Ramon are definitely having their moment while dating each other however the former is reportedly "wary" about the new pair.
Even though the former couple has become friends, Brad Pitt's new love is making Aniston back off from him.
"Jen and Brad have got really friendly in recent years, but this new romance has made her back off."
The major role behind this wariness is their massive age difference which might trouble the new pair. The source told Closer Magazine,
"The age gap definitely raised Jen's eyebrows – she's told friends she's got a bad feeling about it."
Not just their age difference, but there is something that is making Aniston worry about the duo.
Jennifer Aniston's Hinting a Red Flag in Brad Pitt-Ines de Ramon Relationship!
Also Read: Reese Witherspoon Calls Casting Jennifer Aniston's Rumored Crush Jon Hamm in 'The Morning Show' the "Obvious" Choice
The new couple absolutely is enjoying their quality time with each other however his ex-wife is already having doubts over the blooming romance. The source further shared that the actress did not meet with her 59-year-old ex-husband even though she was "in Cabo at the same time last week" as Pitt.
The source continued,
"Jen also has mutual friends close to Ines' ex-husband Paul, and naturally that's swayed her opinion. Jen knows she can't really say anything, but she's already thinking there are red flags."
The alleged new pair was seen attending the Bono concert together in November that initiated their romance speculations. He was spotted with the 30-year jewelry boss in Cabo San Lucas, Mexico, spending quality time over the New Year's Eve weekend. While the pair had been dating each other "for a few months," they are still keeping their relationship low-key.
Source: CloserMagazine