People often believe in the stereotype that the industry is a cold place. A dog-eat-dog world where everyone is at the other's throats is how people picture Hollywood. But that is not always true. There have been heartwarming episodes of friendship and goodwill there too. One such story is that of Nicole Kidman and Hugh Jackman. They are giving the Americans a taste of what friendship down under tastes like. Kidman's act is a testament to how close their friendship is.
Hugh Jackman's charity auction had a really special guest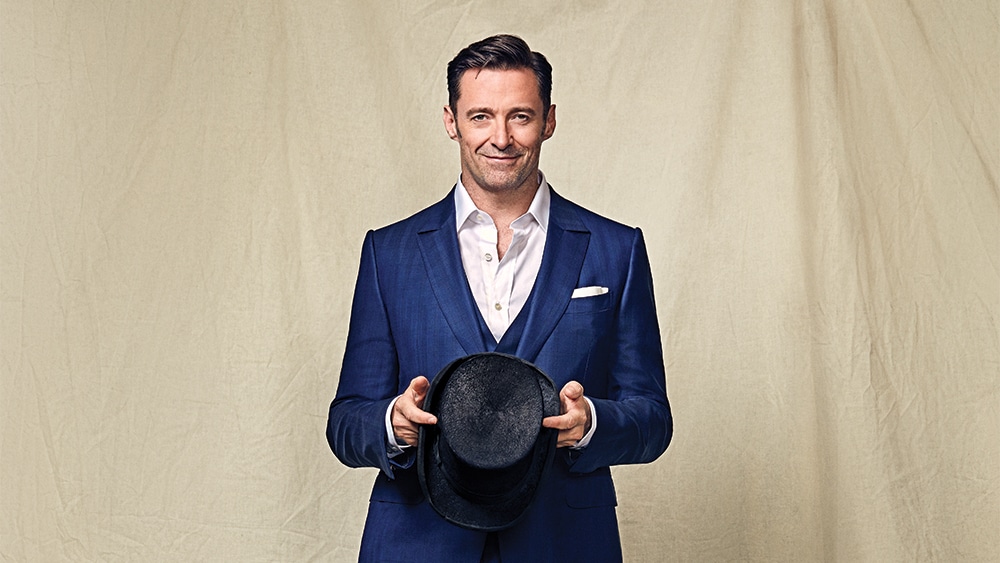 Hugh Jackman is starring in Broadway's revival of The Music Man. Running a charity auction benefitting Broadway Cares/Equity Fights AID Over the Weekend, The Prestige star had put his hat from the Broadway show up for auction.
Jackman and costar Nicholas Ward were onstage, running the auction when the hat came up. In the clip, the duo implored the audience to go beyond the current bid at that moment, which stood tall at $19,000. Guess who stepped up?
Academy Award winner, and Jackman's old pal, Nicole Kidman.
Also Read: "He would've been 12 next month": Hugh Jackman Releases Heartbreaking News Of His Dog Passing Away, Twitter Unites To Cheer Up Wolverine Star
Nicole Kidman wins hearts with her philanthropic gesture
Kidman's voice rang through the theatre, "a hundred thousand." Jackman was momentarily in a state of disbelief, the crowd was in an uproar for her magnanimity and the Eyes Wide Shut star was soon on the stage to grace the audience.
Hugh Jackman jokingly asked her, "Nic! I just want to be clear, this is not Australian dollars." Kidman went on to the stage and said into the microphone, "I love you, I love Broadway. I love what they do, Broadway Cares. But I also want to say the show was extraordinary."
Also Read: "It created a distance between him and Nicole": Tom Cruise Nearly Left Scientology For Ex-Wife Nicole Kidman, Left The Church Gasping For Their Most Famous Celebrity Before Getting Indoctrinated Again
Jackman later went on to say,
"I've known Nic for almost 30 years. I've worked with her. I can tell you, this is not a surprise. She's one of the most generous souls I know. You're a beautiful, beautiful person. I love you."
He took to Twitter to share his gratitude to his Australia co-star. The tweet read,
"The generosity emanating from #NicoleKidman leaves me speechless! You ARE amazing. Thank you for your friendship and support!"
That is what friendship and philanthropy look like.
Also Read: "You better be on your best behavior": Hugh Jackman's Feud With Ryan Reynolds Reportedly Started Because of Scarlett Johansson, 'Wolverine' Star Was Extremely Unhappy With Their Divorce
Source: People