Shakira was recently accused of tax evasion by the Spanish authorities amidst her ongoing legal procedures of getting her kids' custody. As per the authorities, the singer lived in Spain from 2012 to 2014 but did not pay the taxes. However, her team of lawyers claims that Shakira only moved to Spain in 2015.
Shakira has paid 17.2 million euros to the tax office
Shakira has already paid 17.2 million euros to the tax office and her lawyers state that "there has been no outstanding debt with the tax authorities for many years." She will face a possible fine and prison time if found guilty. Her public relations firm has stated that she has deposited the amount she is said to owe and has no pending tax debts.
Related: Will Shakira Go to Jail? Shakira's $14.5M Tax Fraud Lawsuit Has Internet Convinced Pique Has Won
Shakira's fans supported her on social media
The Colombian singer's fans supported her on social media and many believe that she will easily win the case against the Spanish authorities.
Also read: Pique Reportedly Offers Shakira Counter-Offer of €400K, 5 First Class Tickets From Miami to Barcelona Anytime She Wants If She Allows Kids to Stay With Him
They think she's not smart and don't know what a corruptive system they have,She's coming for blood to end them and Will Win, as she should.

— . (@DossyBar) July 28, 2022
She is going to win, hacienda losers over 50% of their cases

— Paul Trudeu (@PTrudeu) July 27, 2022
The colonizers ended up paying her back as they should, they still think they can get away with their corruptive tendencies 🗣️🔥 #TeFelicito pic.twitter.com/lm0Qzy49eL

— ⚡Spectrum Patronus⚡ (@eros_manifesto) July 27, 2022
Those hips don't lie #spain

— ThadElCollector (@ThadElCollector) July 28, 2022
Still looking like a goddess

— STOCKX (@VacFx1) July 27, 2022
I'm here for our anti-colonialist queen who avoids Spanish taxes and have a pic representing all researches in a good day: SHAKIRA pic.twitter.com/aR7F6FK6CO

— daniela f. (@cambiarcambios) July 26, 2022
Also read: Shakira Went Full Sherlock Holmes to Uncover Gerard Pique's Cheating Scandal
Shakira is currently focused on getting custody of her children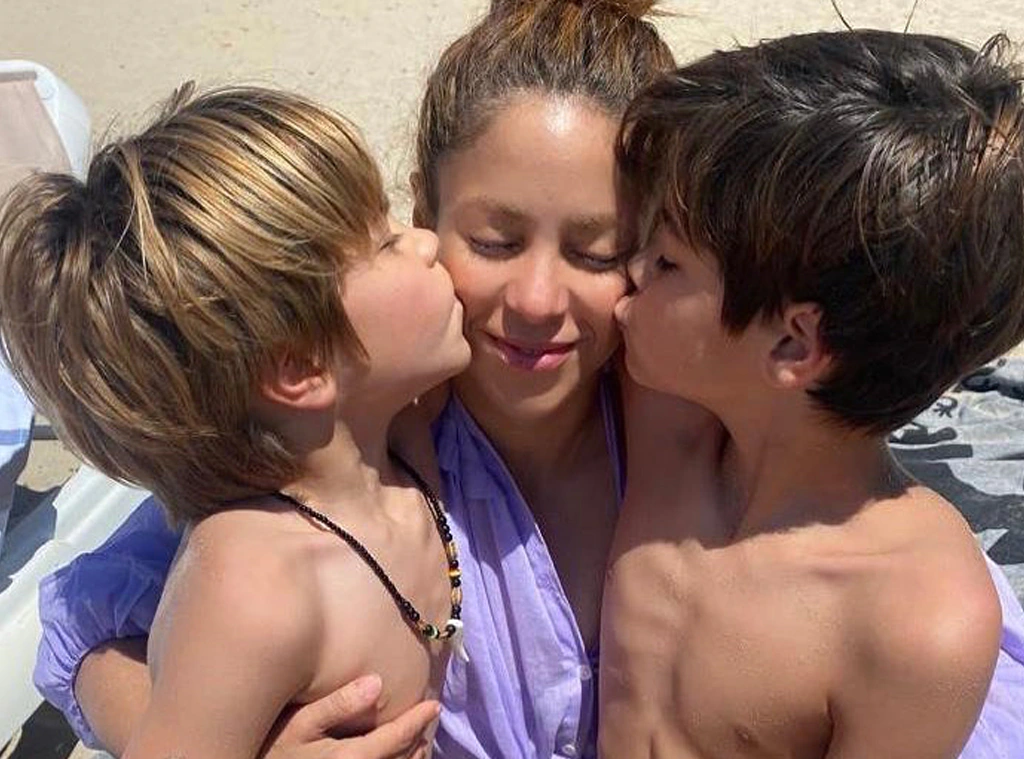 Shakira recently ended her 12-year-long relationship with footballer Gerard Pique and they will soon go to court to decide who gets custody of their children. She has hired two professional lawyers who will help her in the process. She plans on moving to Miami with her children while Gerard Pique wants them to continue their schooling in familiar surroundings in Barcelona.
No date has been set for the trial as of now. The singer is confident that she will win the tax fraud case but if found guilty, then she will most likely lose custody of her children along with the case.
Source: Billboard
You may also like: 'I Wish You The Best': Pique's Suspicious Peace offering as Shakira's $14.5M Tax Fraud Lawsuit All Set To Make Their Kids' Lives a Living Nightmare Amidst Split