Kourtney Kardashian is the eldest of the Kardashian siblings who has often shared how she has been a victim for not letting her personal life be exposed to her family's reality TV series. However, her character is possibly the shadiest which was even accepted by her sibling Khloe Kardashian who once called her a "b**ch" and stated that she complained about almost everything.
Also Read: Kourtney Kardashian Admits Kim K and Khloe Bullied Her in the show, Confesses She is Not Close With Her Sister Anymore
From her relationship with her sisters to her dating life, she had often been called out for throwing shade at others. Her annoying nature has often made people furious around her, especially her younger siblings.
Khloe Kardashian Calls Out Kourtney Kardashian
Also Read: Kim Kardashian Admitted She Had a Big problem With Sister Kourtney Kardashian, Confronted Her About Her Nasty Attitude With Khloe
The ardent fans of the Kardashians family know that Kourtney and Khloe are two peas in a pod however their bonding had now fallen apart with the Poosh founder becoming the third wheel between Khloe Kardashian and her sister Kim Kardashian. Their twisted relationship was observed in one episode of their former reality series, Keeping Up With The Kardashians.
The sisters were on a Bali vacation when Kourtney and Khloe got into an argument which started when the former rubbed the latter in the wrong way.
While the three Kardashian sisters were having a conversation, the SKIMS founder shared that she was "so looking forward to having tea ceremonies on a daily and just like eat, pray love." The eldest suggested that she could do "some soul searching" with Khloe responding, "Speak for yourself!" 
Things got a bit tense when Kourtney commented, "Khloé, I was just thinking, you complain a lot," with a little later adding that she is "more chill" than the Good American founder.
Khloe then stated before turning to her eldest sibling's ex Scott Disick and asking, "Did you not hear the speech on the private plane? The b**ch complains for hours!"
That's just not the only thing, Kourtney has also thrown shade at Disick's girlfriend that mostly felt quite wrong.
Also Read: Kourtney Kardashian Regrets Her IVF Decision With Travis Barker, Feels Internet Forced Her To Opt The Decision For Being Over 40
Kourtney Kardashian Threw Shade At Her Ex- Scott Disick's Then-Girlfriend Sofia Richie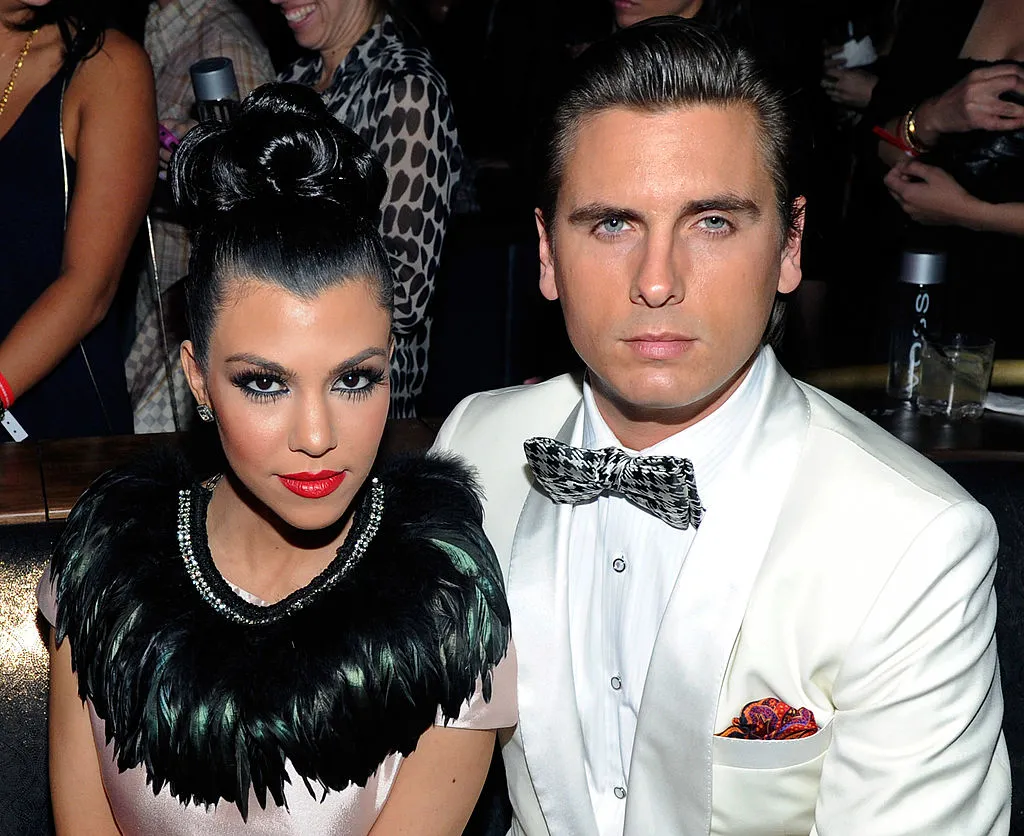 The Poosh founder had faced many ups and downs in her relationship with Scott Disick who dated for nine years before finally breaking off their on-off relationship in 2015.
Even after their breakup, he was connected to the Kardashians family and shares three children with the socialite, Mason, Penelope, and Reign. For the unversed, the 39-year-old Disick was found unfaithful in their relationship with several women. Not just that, he also suffered from an alcohol problem for which he went to therapy. 
What comes next was a complete surprise for many as the 43-year-old socialite unnecessarily got involved in her ex-lover's life when he started dating Sofia Richie, with the then-couple facing backlash for their age difference.
The Poosh founder allegedly called Sophie a hooker shortly after the young star started dating Kourtney's ex. In an episode of KUWTK, she told, "I have to handle it when he's out photographed with a different hooker every day."
Ever since the then-new couple garnered the limelight, Kourtney made it clear that she didn't like Richie. She also threw a fit when she got out knowing that her ex had introduced his new girlfriend to the kids without discussing it with her.
That didn't make any sense as she was then dating model Eunice Benjamin and Disick had no objections when she introduced her new beau to their kids.
The Kardashians is streaming now on Hulu and Disney+.
Source: YouTube