After recently welcoming her baby boy, Kylie Jenner she posted a story on her Instagram updating her fans about her postpartum transformation. She posted videos on her Instagram story as she hit the gym despite struggling with recent knee and back pain. She also posted a mirror selfie captioned "No days off!"
She posted an Instagram story showing off her progress
In February 2022, Kylie Jenner and Travis Scott welcomed their second child, a baby boy. The couple also has a 4-year-old daughter named Stormi Webster. In April 2022, Kylie Jenner, following her pregnancy, uploaded a story on Instagram, where she gave fans some information about her weight gain and then weight loss. She captioned it "Gained 60lbs again this pregnancy" with a picture of herself walking on a treadmill before she detailed that she is currently "down 40lbs 🙏🏻."
She also added that she is "just trying to be healthy and patient," noting that a mixture of walking and pilates have been her favorite exercises to help her shed her added baby weight.
Also read: Spent a Lifetime Building My Brand': Kylie Minogue Fights Kylie Cosmetics, Calls Out Kylie Jenner for Stealing Her Name
Fans had mixed opinions about her journey
not ppl saying they support kylie jenner during her hard post partum journey w/ her son but drop all their new mom friends & forget about them. sis kylie got money & a village. She don't care about your thoughts & prayers. go check on ur mom friends 😅

— kayla w (@kayla_wishon) March 18, 2022
Kylie sucked her fans into believing she was/is going through post partum depression-all along- it was her way of getting back in. No Kylie,Astroworld didn't happen-you didn't walk by people on the ground
Kylie Jenner rocks a black jumpsuit as for Kylie Cosmetics launch https://

— Tuesday (@Tuesday44753242) April 6, 2022
Okay Kylie Jenner w/ ur 1 Month Post Partum ass 😒 mbn to have plastic surgeons on speed dial

— Michelle Lei (@meeetcho) March 1, 2018
Kylie Jenner is trash. Women have so many body issues post-partum and have difficulties feeling beautiful again.

So she posts a video of herself one month post-partum with her surgically-created body, as if it's realistic for anyone with a natural body.
She's trash.

— Cassie 🤍 (@kittycassss) March 2, 2018
Also Read: 7 Celebrities Who Took Pay Cuts To Revive Their Career
Their son was initially named "Wolf"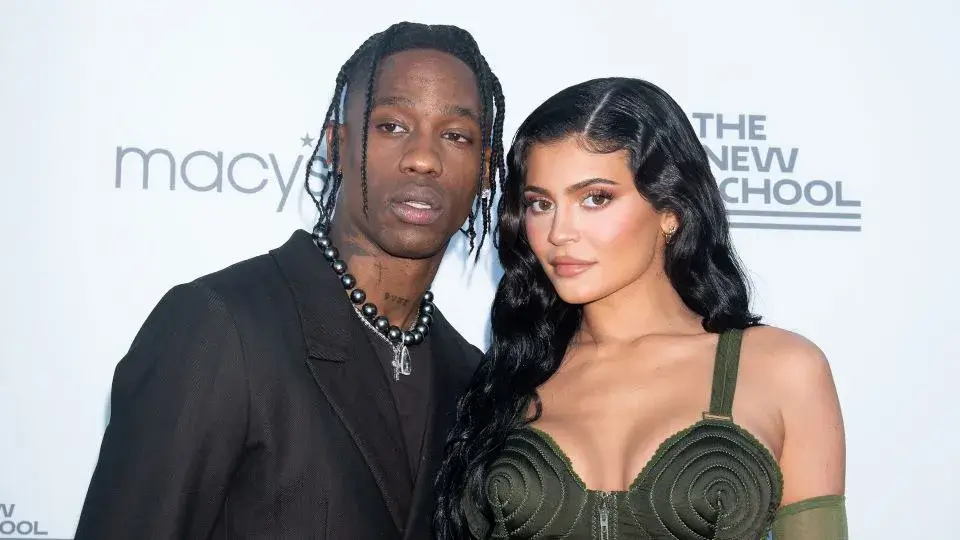 After their son's birth, Kylie Jenner and Travis Scott initially named him Wolf Webster but then the following month Kylie Jenner posted on her Instagram story that her son no longer goes by that name.
In an interview with USA Today, Kylie said that she and Travis Scott "haven't legally changed his name yet."
"We're in the process, so it just wouldn't feel right to share anything when we don't have an official name," she said at the time. The star also said that she "knew the second I signed the birth certificate that I was probably gonna change his name. It just didn't suit him," she said.