Emily Ratajkowski has officially filed for divorce from her estranged husband Sebastian Bear-McClard amidst rumors of his infidelity. And since August, rumors of a romantic connection between the Gone Girl actress and the 90's heartthrob, Brad Pitt have been in the air. Several insider reports suggested that Em Rata had caught Pitt's eyes a long time ago but he never took a step because she was happily married. But the story changed ever since she split with her husband, and what a better upgrade after getting cheated on than Brad Pitt himself!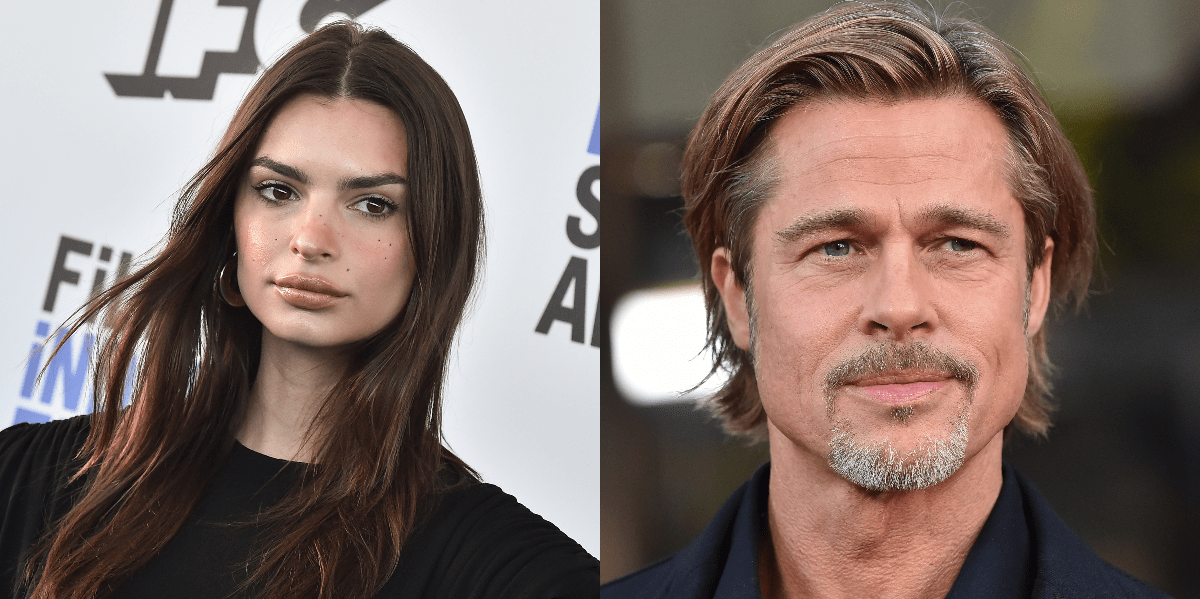 "We're just friends!"
As of now, the two are hanging out as friends and are excited about future prospects. A source told Us Weekly, that the handsome couple is still "in the very early stages" of a relationship and therefore nothing can truly be said about where it will lead to. The insider further added, "But they like each other and are excited to see where things go."
Yet another source told People, that the two seem to be too much into each other. The insider claimed, "They are spending a lot of time together." However, the same insider also clarified that there is no telling if this romance would last. "Friends aren't sure if it's serious. They don't appear to be 'dating' formally," the source said.
Meanwhile, the Se7en actor was spotted enjoying a nice dinner with the supermodel at NYC's Pearl Oyster Bar, and onlookers claimed that it "looked like a date."
Also Read: 'He's a serial cheater. It's gross. He's a dog': Fans Convinced Emily Ratajkowski Is Moving In With Brad Pitt After Filing For Divorce From $12M Worth Film Producer
Brad Pitt is a good distraction for Emily Ratajkowski
Also Read: 'Ryan Reynolds is the only hope we have for men': Adam Levine Scandal Makes Fans Question Hollywood's Greatest Men – Brad Pitt, Jay-Z, Arnold Schwarzenegger Have All Historically Been Cheaters
Another insider told E! News that Brad Pitt's company has come at a great time and Emily Ratajkowski is really enjoying her time with Pitt, in an attempt to also divert her attention from her divorce proceedings. The source shared,
"Emily is putting herself out there and enjoys the company. She's trying to keep busy and not focus on the divorce. Her and Brad met through mutual friends in the industry. It was casual and friendly."
Even if it is just a casual fling, it could not have come at a better time, for Em Rata especially, and somewhat for Pitt too. Both are currently engaged in some form of conflict with their former spouses and their relationship with each other seems to be precisely what they need, a source of respite.
Also Read: While Angelina Jolie Readies Her Guns For Major Lawsuit, Ex Brad Pitt, His New 'Lady Love' Emily Ratajkowski 'Spending a lot of time together'