The Boys is quite a different (and dark) twist on the ever-popular superhero genre.
Based on the comics by Garth Ennis of the same name, the show has managed to capture the audience's attention with its violence, bloodbath and some psychopathic superheroes.
Since its premiere on Amazon Prime in 2019, The Boys has become immensely popular.
And although very few shows can compare to it, we are here with a list of similar shows that comes close enough.
So if you enjoyed Eric Kripke's take on this comic book show, we think you might like these too.
1. Preacher [2016-2019]
Preacher is another comic book adaptation from the same writer as that of The Boys – Garth Ennis.
The show continued for four seasons with Dominic Cooper in the lead, playing the role of Jesse Custer, who gets possessed by otherworldly powers.
This show, like The Boys, does with superhero picture, shows a different take on religion and faith, and focuses on its hypocritical nature.
2. Titans (DC) [2018-TBD]
DC Titans is another superhero adaptation based on the characters from the DC comics.
Led by Brenton Thwaites' Dick Grayson, the once Robin of Gotham, the Titans are a group of misfits.
This show deals with everything – from local thugs to brainwashed assassins, to aliens, to Hellenic demons.
There are already two seasons out, and the show is working on the third.
3. Doom Patrol [2019-TBD]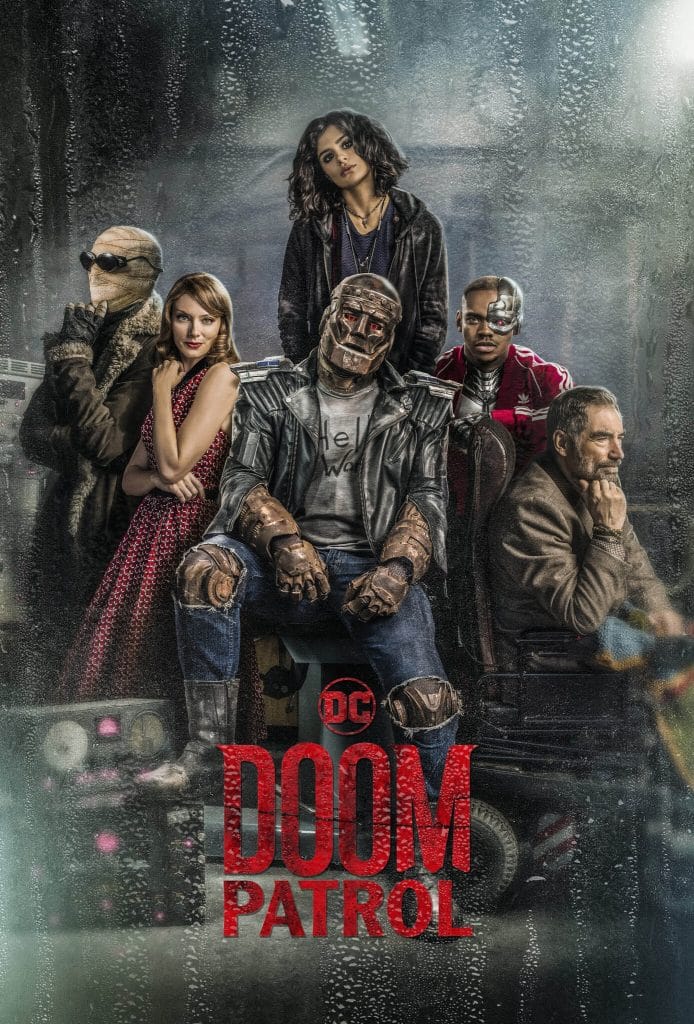 Doom Patrol is one of DC's quirkiest super teams of misfits.
A mad scientist, in his pursuit to achieve greatness creates a team of super-powered outcasts.
From a woman with 64 personalities to another woman who can change her body shape to a man turned walking-talking mummy, who has a negative energy entity living inside of him, this team has it all.
And Brendon Fraser is a robot, you can't miss out on that!
4. The Umbrella Academy [2019-TBD]
Another comic book adaptation of a superhero drama, The Umbrella Academy is the story of a 'family' of seven siblings who were born with different powers on the same day.
They are all adopted by their 'father' who teach them to master these powers and become a team of heroes since their childhood.
The academy is, in a way, a twist on Professor X's Xavier's School for Gifted Children.
5. Warrior Nun [2020-TBD]
Based on the comic book character Warrior Nun Areala by Ben Dunn, Warrior Nun is a completely different outlook on what we think of nuns.
The 'nuns' in the show are a part of a military-like faction, of nuns and priests, working under the Catholic Church.
The story revolves around a teenage girl who dies and then wakes up in a morgue with divine powers.
6. The Punisher [2017-2019]
Jon Bernthal plays Frank Castle in this comic book adaptation of Marvel's crime-fighting vigilante, in The Punisher.
After he returns home from being a Marine, Frank's whole family is killed which propels him towards violence and bloodbath.
Castle is a man who takes vigilantism to another level, someone who fights the criminals by any means necessary, not caring how lethal that might be.
7. Jessica Jones [2015-2019]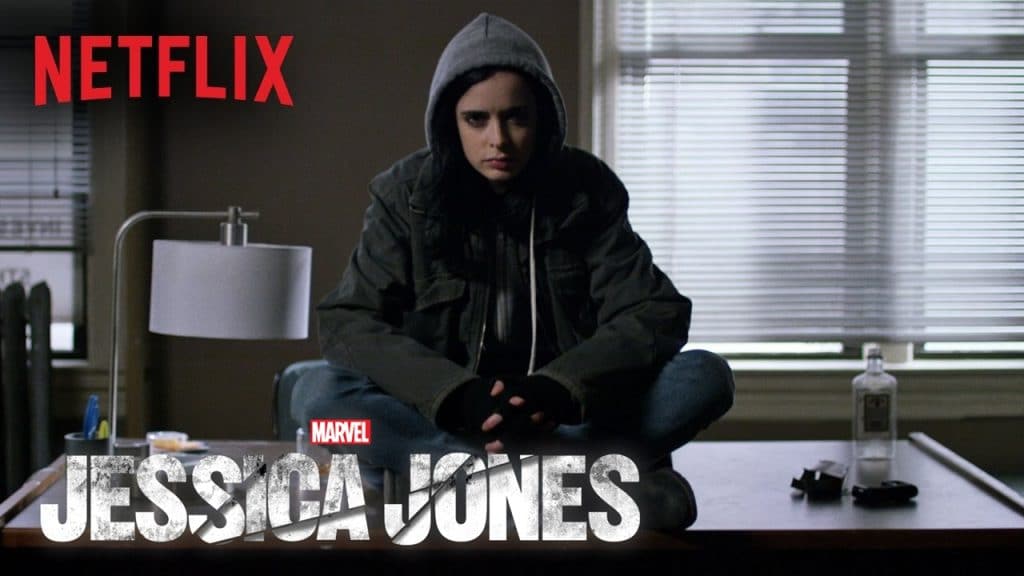 Jessica Jones is another Marvel adaptation of the anti-hero/superhero of the same name, played by Kristen Ritter.
Jessica works as a PI, who uses her powers to solve murder mysteries, deal with family issues and at the same time thwarting super-villainous plans.
And if that one show is not enough, you can have some more Jessica Jones awesomeness in Marvel's The Defenders.
8. Watchmen [2019]
HBO's Watchmen is a front seat to all the behind the scene drama of a superhero team.
Where the Seven from The Boys are the darlings of the government as well as the public, the Watchmen are treated as criminals.
Instead of completely dismantling the superhero genre, Watchmen deconstructs it, in this somewhat dystopian world, all the while trying to save it.
9. Gotham [2014-2019]
The city of Gotham is dark; Batman has been trying to save it for decades now.
But this Gotham is before Bruce became a masked vigilante.
Through the eyes of Ben McKenzie's Detective Gordon and the rest of the Gotham PD, we see the city of Gotham as a character on its own.
A Gotham that is falling apart at the seams with corrupt cops, over the top villains and streets filled with a crime as a new bad guy pops up in every corner you look.
10. Legion [2017-2019]
FX's Legion is one of the most different superhero adaptations of comic book storylines and characters.
A mutant telepath diagnosed with schizophrenia at a young age gets shuffled around to different psychiatric institutes.
It is only later in his life that Dan Stevens' David finds out that the demons he is battling in his head are actually quite real.
Although the show ran only for three seasons, Legion was quite popular with the masses.
Although not included in the list, a special shout out to The Boys showrunner Eric Kripke's other baby, Supernatural.
The show is now on its final season after fifteen long years.
And although it is one of the longest-running shows on television, we suggest you stop after Season 5.
You get a good enough ending to the story, without getting dragged into more unnecessary drama for 10 more seasons.
Or you can watch it until the last episode that is supposed to air on CW on 19th Nov 2020. Your choice!