Silver Surfer is one of the strongest Marvel characters we know of and he has proven his worth now and then. Right now, the said character is still looking for the right MCU adaptation. However, even before that happens, MCU has the fans believing that Thanos is the biggest threat out there. And whosoever defeats him is superior. But that isn't the case. Silver Surfer has achieved a lot in his run in Marvel Comics and today, we'll talk about them. Check it out!
1. Defeating Galactus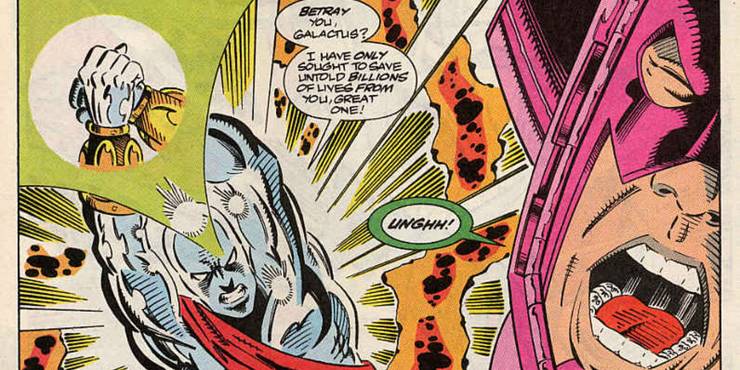 Galactus is known for giving cosmic powers to several beings and making them his heralds. The same happened with Norrin Radd. However, in Guardians of the Galaxy #25, Norrin tried to defeat Galactus. He caught the gigantic beast at the brink of his hunger and then attacked him with a concentrated cosmic blast. He satiated his hunger and sustained Galactus. He defeated his own master and prove that he is really smart.
2. Defeats Morg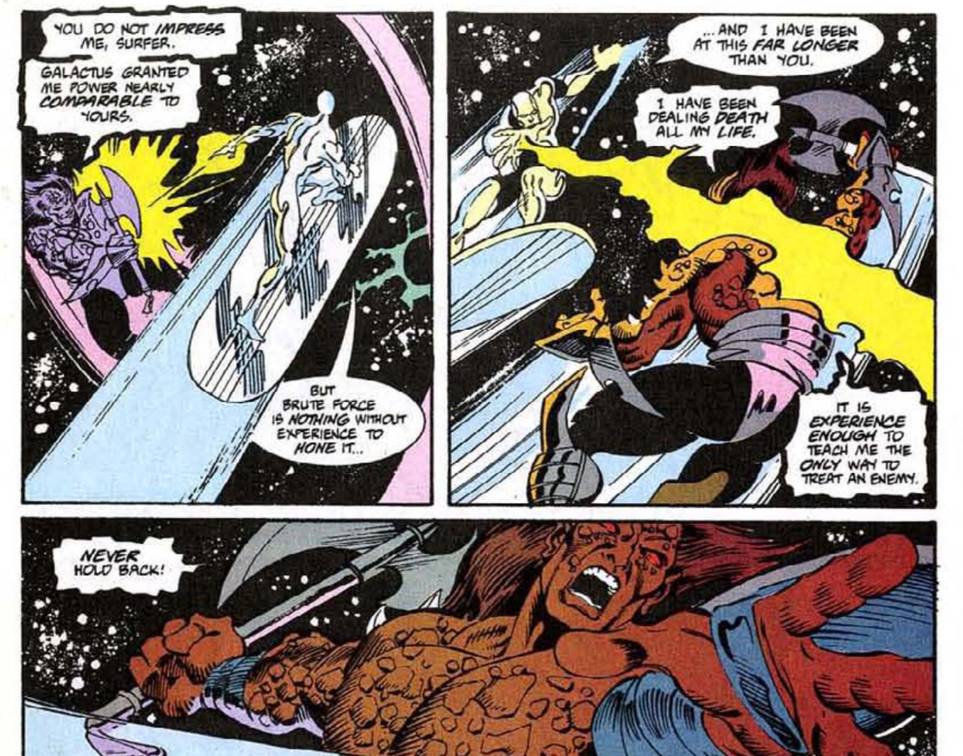 Morg is another herald of Galactus that people might have forgotten. However, on one fine occasion, he sought out to kill Surfer, but that wasn't easy. Their battle went on for some time and during the end, they reached an inhabited planet. During this, they tried to kill each other with their cosmic blasts, resulting in the explosion of the planet. However, this incapacitated Morg and Silver Surfer were unharmed.
3. Overpowered Fully-Powered Cable
Cable might not sound like a threat. But when he is at his best, he is nothing but God-like. During one of the stints where he was God-like, he found himself at crossroads with Norrin. As the battle approached its end, Cable broke Norrin's board and sent him flying with a telekinetic blast. Although it seemed like the battle was over, Surfer got back up, unscathed, and knocked out Cable unconscious with his blast with his arm separated from his body.
4. Nourished A Planet In Seconds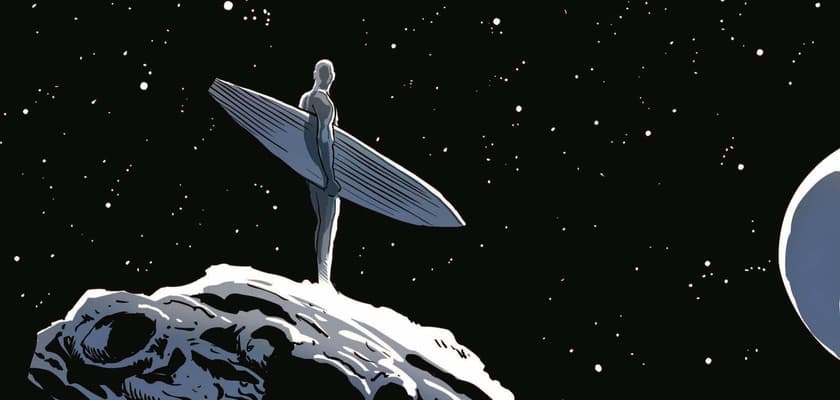 The Power Cosmic, given by Galactus, is a power that the Silver Surfer can use to cause destruction at a huge level, or even nourish life on some occasions. Once, Norrin was on an adventure and he let out a bit too much power. Once this power reached a planet, it would go through billion of years of evolution in mere seconds!
5. Mephisto Who?
Norrin, being a pure soul with cosmic abilities, quickly grabbed Mephisto's attention with all the time he spent on Earth. Moreover, there's nothing that the demon wants more than a pure soul. But it wasn't his day. To do this, he grabbed Norrin's lover and grabbed the hero into his realm where his powers are greater than expected. But he handled Mephisto pretty easily.