Johnny Depp seems to enjoy his much-needed break after the controversial brawl with Amber Heard. The Pirates of the Caribbean actor will release a new song album with Jeff Back. By the time, fans wish for him to come on to the big screen, they seemed to be happy with his song album. The actor ostensibly spoke about the Aquaman actress in new songs from the upcoming album titled 18 with Jeff Beck. However, the actor has a long list of songs, and there are a few songs that should be on your playlist!
Read More, 'Sounds Like It Was Written By An Incel': Amber Heard Fans Furious After Johnny Depp Brutally Disses Her In New Jeff Beck Album
Two original songs in the Johnny Depp album with Jeff Beck 
As the album is ready to release on Friday, two of Johnny Depp's original songs will be there. Reportedly, both the songs will have a reference to Defamation Trial that went for 7 weeks. Amongst the two songs, one song, titled "Sad Motherfu*kin' Parade," will be an indirect attack on Amber Heard without mentioning her name. 
Checkout, Amber Heard Accuses 'Deeply Troubling' American Jury System, Demands Johnny Depp Victory Verdict Be Nullified as Mistrial
Lyrics of the songs that allude to Amber Heard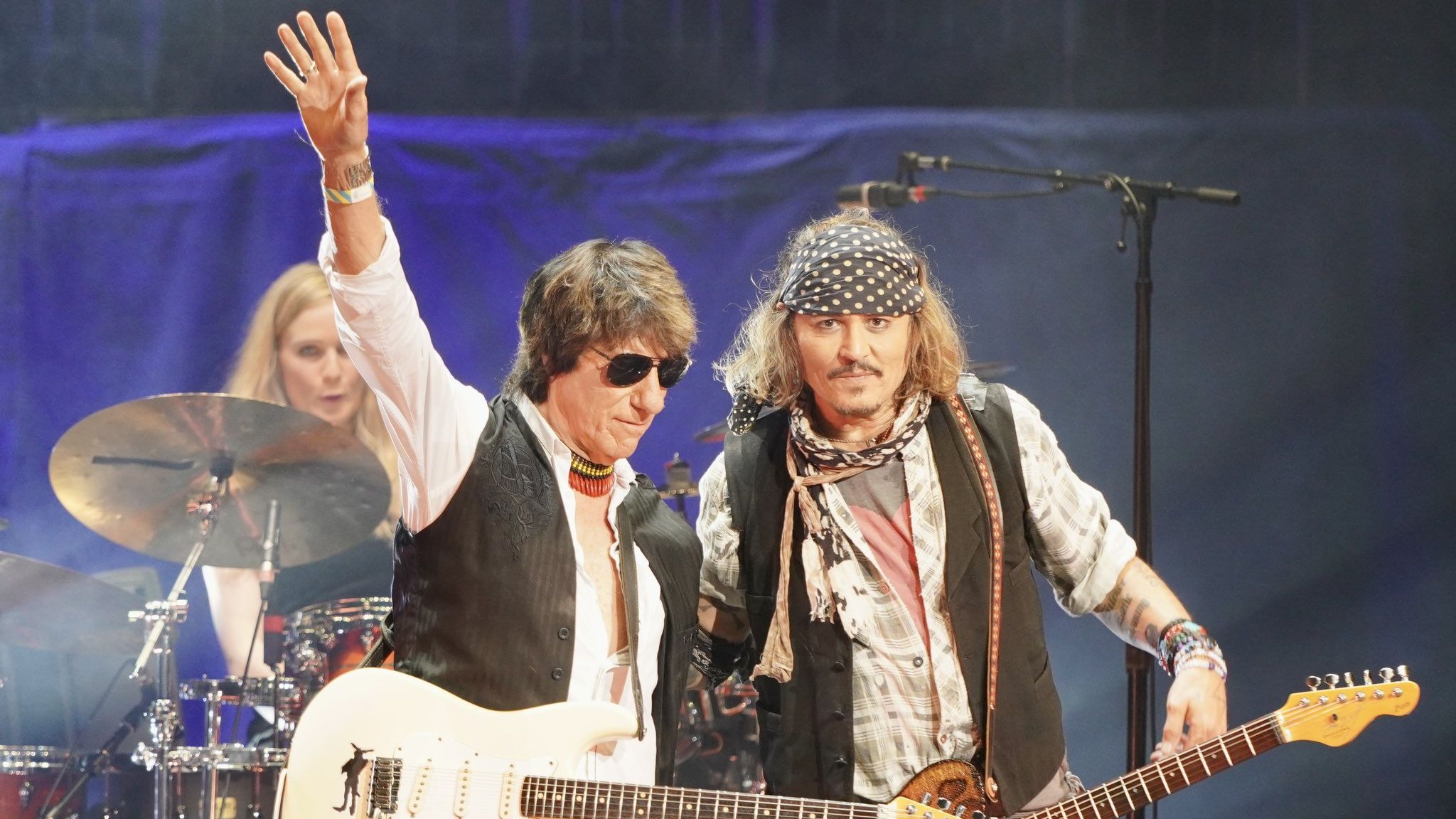 According to the Sunday Times, the lyrics of the song go like "You're sitting there like a dog with a seven-year itch. And I think you've said enough for one motherfu*king night." In the next few lines of the song, the actor sings, "If I had a dime, it wouldn't reach your hand."
This line is a reference to an incident during the message read during the trial when Johnny Depp described her as "gold-digging". However, the actor revealed that he is  "not proud of any of the language" he'd used about Amber Heard. 
Checkout, 'Has Ton of Projects Lined Up': Johnny Depp Reportedly Has Enough Movie & Music Projects to Kick-start Career After Amber Heard Nearly Decimated Him
Reference to the first case filed in 2016
The second original song by Johnny Depp is the same song that he performed while touring with Jeff Beck in the UK titled "This is a Song for Miss Hedy Lamarr". The lyrics of the song go like this, "Erased by the same world that made her a star". In the end, the actor cum singer added "I don't believe in humans anymore." This song is a reference to the actor's defamation after Amber Heard's accusations of domestic violence in 2016.
While Johnny Depp will be releasing his songs, Amber Heard will be seen in Aquaman and The Lost Kingdom on March 17, 2023