Blake Lively is an American actress with many hit movies and TV series under her belt such as- Gossip Girl, The Age of Adaline, The Sisterhood of the Traveling Pants saga, and more.
Lively married Ryan Renolds in 2012, and the couple has three children together. And this power couples' Instagram banter is something that people find absolutely adorable. The chronically online stars keep updating the fans of their life changes on daily basis. Currently, mommy-to-be Blake Lively is expecting her fourth child with her husband, Ryan Renolds. As the bump grows bigger by the day, she posted an Instagram post as a throwback to her initial days of the pregnancy.
Also Read: "He was so totally in love": Scarlett Johansson Regrets Letting Ryan Reynolds Get Away, Blames Blake Lively For Stealing Him After Failed Marriage With Business Tycoon
Blake Lively's Instagram
Blake Lively's hilarious Instagram posts are something her fans look forward to. Her funny captions can make someone's day. Recently, the actress posted an Instagram picture with her trainer Don Saladino, with the two of them side by side, the only notable difference being her ginormous baby bump. She captioned her post by saying
"been doing Don Saladino's workout program for months now. Something isn't working." jokingly.
The actress wore similar clothes to show her transformation, only the sweatpants were the new addition that allowed her to breathe and be more comfortable with her baby bump.
See her Instagram post here: Blake Lively's Instagram post
Fans were quick to jump into the banter and started trolling Ryan Reynolds jokingly. "Blame Ryan. It's always his fault," one wrote.
Also Read: "I've no problem waking up at 5 to change diapers": Ryan Reynolds and Blake Lively Set Parents Goals, Decide Not to Have a Nanny While Jennifer Lopez and Kim Kardashian Drive Their Nannies Crazy
Blake Lively on motherhood
Blake Lively is trying to keep the morale high during her pregnancy. She is already a "pro" right now with this being her fourth time. Some mothers struggle with weight gain and get overwhelmed with it all. The physical and mental stress that one goes through while being pregnant is unbelievable.
Her documenting the natural ebbs and flows of the process encourages many and helps them embrace motherhood more easily.
In an interview with Forbes, the actress opened up about motherhood and how it affected her.
"I never felt more myself or at ease in my own body or more confident—not to say that there aren't a bevy of insecurities coming at me a million times a day, but I just feel incredibly settled."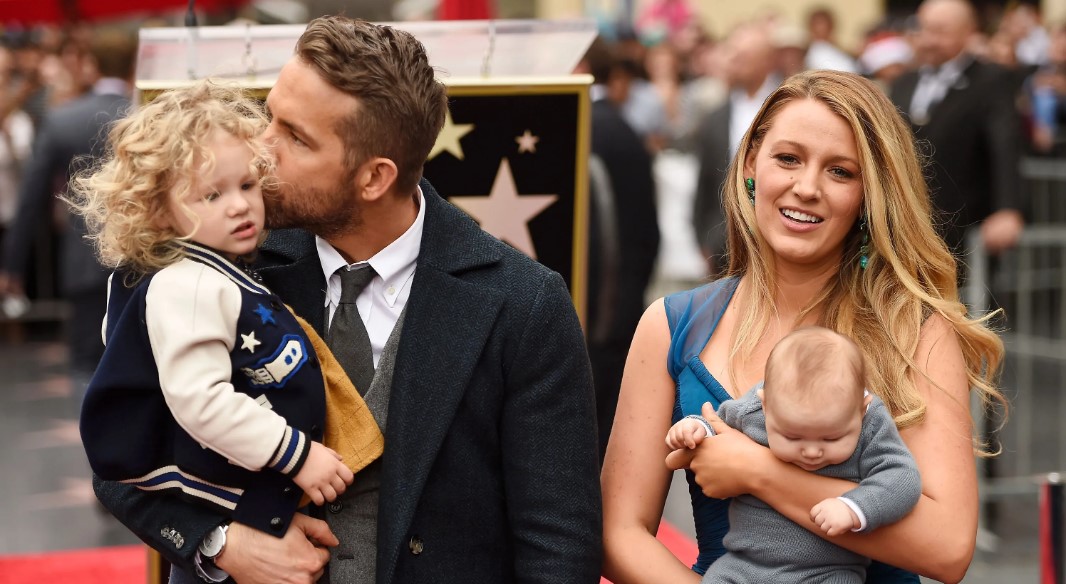 Motherhood has inspired her in her personal life as well as in her career.
"Family is at the root of everything that I do, and it's also at the root of everything that I create,"
Blake Lively has clearly got everything under control and is excited about the future ahead.
Also Read: "He's hard-wired to get home": Blake Lively Praises Ryan Reynolds for Being World's Best Husband Despite Being Frustrated With Him for Buying Wrexham AFC for £2M Without Consulting
Source: Instagram