Actress Angela Bassett is one of Hollywood's most refined actresses, often moving above reproach and never associated with drama. The 64-year-old actress was born in New York City and was raised in Harlem primarily by her aunt during her early childhood. When her parents divorced, she and her sister were raised by a social worker in Florida. She is mainly famous for playing Queen Ramonda in Black Panther and Athena Grant in the popular TV show 9-1-1.
Angela Bassett and Courtney B. Vance are a celebrity power couple who deserve more attention and credit. In addition to being highly talented actors, Vance and Bassett are genuinely devoted to each other. During an interview with The Breakfast Club in April 2022, Courtney B. Vance compared Angela Bassett Story to Will Smith's Oscar Slap incident when a fan annoyed her and provoked her for just an autograph denial for some reason.
Also Read: Black Panther Wakanda Forever Star Tenoch Huerta's Nationality and Religion: How Did He Get the Role of Namor in MCU?
Courtney B. Vance Compares Angela Bassett's Story To Will Smith's Oscar Slap
Angela Bassett is mainly known for her acting roles in some historical figures' biopics and most recently for her work as Queen Ramonda in the newly released Marvel film Black Panther: Wakanda Forever. Following the website Celebrity Net Worth, the American actress and her husband, Courtney B. Vance, have an estimated net worth of $25 million.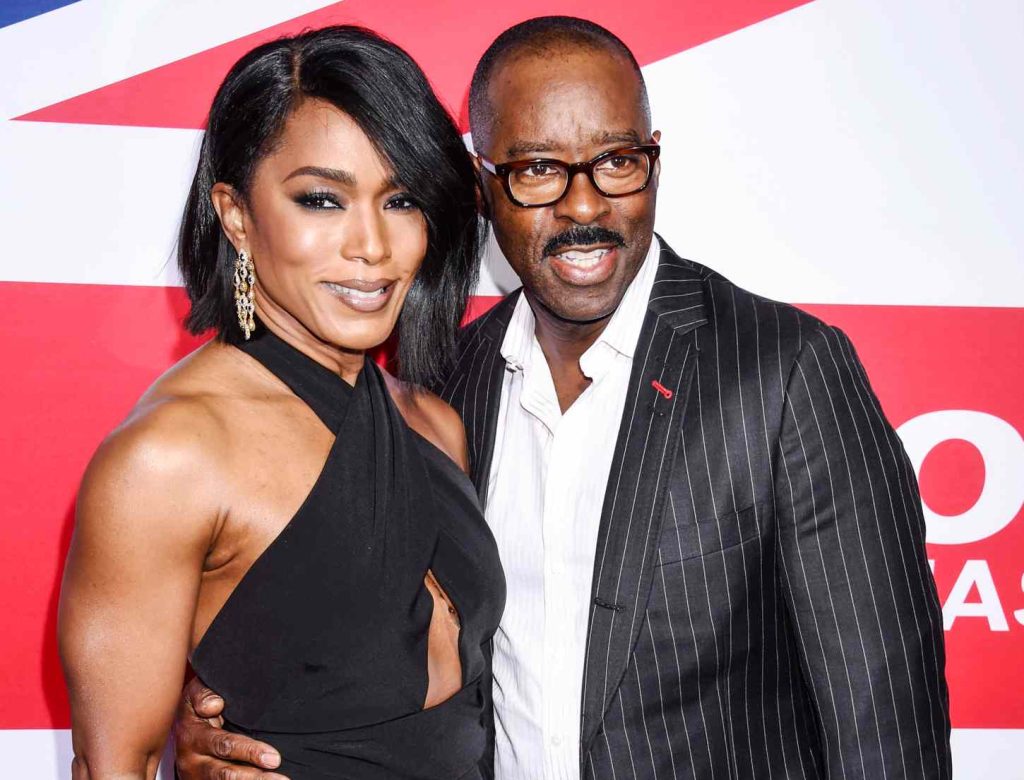 During an appearance on Power 105.1 FM's The Breakfast Club in April 2022, Vance, 62, discussed Will Smith striking Chris Rock at the 2022 Academy Awards and said he and Angela Bassett, 63, had to consider responding to a stranger who approached them at baggage claim once.
Vance said,
"[The fan] wanted an autograph. I said, 'It's not appropriate right now. Please give us our [privacy]. If you recognize us, then [others] will, and it'll be on.'"
He said the fan then "cussed [Angela] out" and tried "to provoke her" at the airport as she continued to follow the couple at the airport.
Vance continued, "I said, 'Angie, keep walking, baby. Just keep walking. We're going in our car. Just keep walking.'" According to The Preacher's Wife star, the fan said, "I never liked your movies anyway!"
Vance said the fan was trying to provoke Bassett into turning around and getting a reaction, but he convinced her otherwise. Furthermore, Vance continued,
"You have to understand the situation and be able sometimes to know [when] it's time to step up and say, 'Don't you dare,' and sometimes you just gotta just walk away."
He joked,
"What we don't wanna see is Angela Bassett pimp-slapping [anybody]. You aren't getting [a reaction]. We're not going down like that."
He added in the last, "We worked too hard for an incident that's just gonna be folklore in our mind."
On March 27, Will Smith, 53, hit Chris Rock in the face after the 57-year-old comedian joked about Jada Pinkett Smith's hair onstage and got banned for ten years from the ceremony.
Also Read: Will Smith PR Team Working Overtime: King Richard Star Cheers Students at Old Alma Mater Overbrook High School After His Career Takes Downturn
Angela Bassett As Queen Ramonda In The Marvel Film Black Panther: Wakanda Forever
Academy Award-nominated actor Angela Bassett has returned to the role of Queen Ramonda of Wakanda in Black Panther: Wakanda Forever, released on November 11. In the opinion of critics, Bassett gives a powerful performance that could even change the minds of some directors about the Marvel Cinematic Universe.
There is much work involved in this role. The character is dealing with her son's death, which has put the country in danger. As a result of T'Challa's death, Wakanda lacks a protector, and they want vibranium. Additionally, Bassett and everyone else in this production is mourning the loss of Chadwick Boseman.
This movie is a fitting tribute to Chadwick Boseman, who played Black Panther in the first film. Black Panther: Wakanda Forever is written and directed by Ryan Coogler again and captures the nobility of a true Marvel superhero without the adornments.
Also Read: "He was too tired": Ryan Coogler Details His Last Call With Chadwick Boseman Before His Death Due to Cancer
Source: People