Sonic the Hedgehog 2 was set to release in the theatres on April 8, 2022, in the USA. The first movie which was released in 2020 did a fantastic job and the fans wanted a sequel soon. And they are getting one sooner than they expected it to be.
Paramount's Sonic the Hedgehog 2020 was one of the last movies that hit the theatres just before Covid-19 caused the theatres to shut down their business. It had earned over $300 million and fans were looking forward to the sequel after the movie came out.
Ben Schwartz is back as Sonic and Jim Carrey voices Dr. Robotnik. The sequel sees Sonic team up with Tails (voiced by Colleen O'Shaughnessey). But Sonic isn't the only one with a new teammate. even Dr. Robotnik has a new sidekick aka Knuckles (voice by none other than Idris Elba) The movie was already hyped thanks to the trailers and many things from the original video games.
Well, the movie has received some very early reviews and reactions that would just hype it for the fans.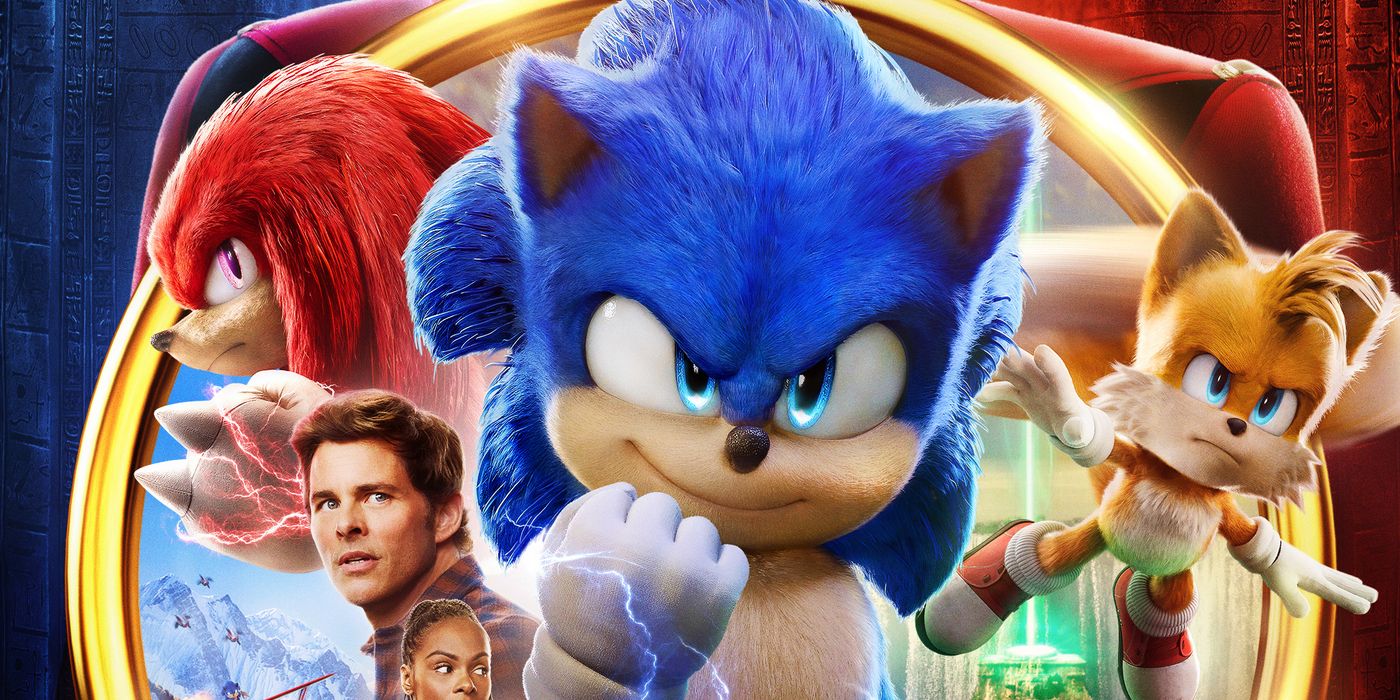 Check them out:
1. Kids are going to love it!
Good news! #Sonic2 is every bit as fun as the first one and the kids'll love it. The addition of Tails & Knuckles makes it feel more like Sonic. Once again, @JimCarrey is awesome as Robotnik, but this round, some of the other characters get some time to shine too. #SonicMovie2 pic.twitter.com/K1DrzCvOy2

— Chris Killian (@chriskillian) March 24, 2022
2. Ben Schwartz is super proud of the franchise
I just saw the final cut of #SonicMovie2 in a theatre and it. was. AWESOME! I'm so proud to be a part of this franchise. Can't wait for you to see it! @fowltown filled this thing to the brim with comedy, heart & SO MUCH ACTION! GET READY. THIS IS NOT A GAME. But it's based on one pic.twitter.com/ai51y1sMUf

— Ben Schwartz (@rejectedjokes) March 24, 2022
3. Full of Fun
Good news! #SonicMovie2 is A LOT of fun – a much bigger, more action-driven film than the first Sonic w/ great jokes & plenty for longtime fans. Jim Carrey is next-level maniacal as Robotnik, but for me it's all Sonic, Tails & Knuckles. That trio delivers a TON of heart & humor pic.twitter.com/agkgQ1kwFV

— Erik Davis (@ErikDavis) March 24, 2022
4. Adults and Kids are equally going to enjoy it!
#SonicMovie2 is EVERYTHING I wanted filled with moments I didn't know I was allowed to ask for. It makes the first #Sonic look like child's play. I witnessed children & adult collectively losing their minds. Overall, it made my heart smile, and I can't wait for the sequel. pic.twitter.com/bFrxRbyRAi

— Dana Abercrombie #AmplifyBlackVoices (@sagesurge) March 24, 2022
5. The film is going to get you all nostalgic
#SonicTheHedgehog 2 is a sonic blast of nostalgic fun. Quite a bit more lore & extension of Sonic 1's story than I expected, which is fantastic. Knuckles and Tails make for beautiful additions to the cast. And the surprises this movie had ready to go blew me away. pic.twitter.com/Z3XmJNQY2z

— Mike Reyes (@MrControversy83) March 24, 2022
6. Worthy Successor!
#SonicMovie2 is a worthy successor. The kids in my theater were howling. It has all the winks, nods, nostalgia and laughs fans of the first movie could ever want, and feels more loyal to its game roots than ever. pic.twitter.com/gOEf0yR5qw

— Ash Crossan (@AshCrossan) March 24, 2022
7. Video Game Lovers' Paradise
Just saw #SonicTheHedgehog 2 and it's a love letter to video game lovers. Had a ton of fun with it. Unlike a lot of blockbusters the 3rd act is bananas and the strongest of the film. @JimCarrey reigns supreme. #Sonic @sonic_hedgehog pic.twitter.com/vlEckpuhgl

— Nikki Novak (@NikkiNovak) March 24, 2022
Clearly, the movie has successfully won the hearts of audiences of all age groups, and looks like Jim Carrey has once again nailed Dr. Robotnik. Such kinds of reviews were expected and the studio has already confirmed Sonic the Hedgehog 3 and a Knuckles spinoff shoe for Paramount + as well.