Sonic, the blue hedgehog has been a favourite with people because of the video games and animated movies that featured the character.  Fans were excited when the CG hybrid live-action movie was announced. However, the reveal of the first design of Sonic for the movie was disappointing. It also became the subject of jokes.
The objections to the first design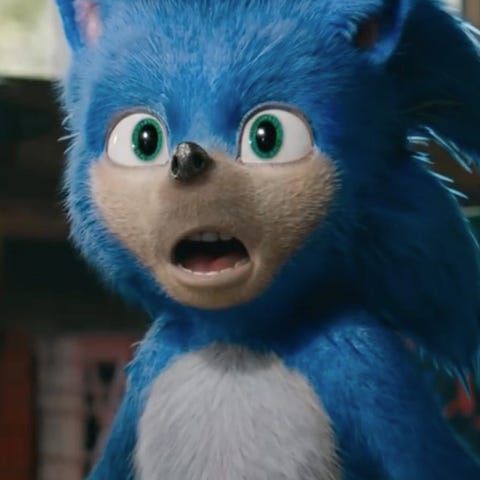 People were upset with the initial design of Sonic due to various reasons. Sonic is a much-adored character, and fans felt the design did not do justice to him. The first trailer horrified people because of Sonic's humanlike legs and teeth.  They also did not like the white furry hands instead of the gloved hands they are used to seeing on the character. Fan-art started to pop up everywhere with reimagined versions of the blue hedgehog. The director Jeff Fowler let fans know that the team had heard their criticism. He assured them of changes and informed them that Paramount and Sega are committed to giving the best look to the character.
Sonic's new look
The movie was delayed by three months and is now expected to release in February 2020. The makers really want to please the fans. A standee of Sonic movie was spotted at an unspecified location by observant fans. Apparently it features the redesigned character which is more in line with the version fans are used to seeing. Fans have become more optimistic courtesy of the standee. The version in the standee features a lower torso, the iconic red and white shoes, modified accurate eyes
The first trailer of Sonic The Hedgehog can be watched here. Don't get too upset though, changes are happening.
Sonic The Hedgehog was supposed to be out in theatres on November 8, 2019, but will now be released on February 14, 2020. Let us know your thoughts on the initial and new look of the speedster in the comments section below.