As the fallout from Amber Laura Heard's court loss against ex-husband Johnny Depp continued, some fans and social media users expressed concern about the "bullying" she was receiving. The North Country actress was the center of intense scrutiny during the expensive defamation trial, which concluded with a jury's finding that she had defamed Depp and a verdict of more than $10 million in damages. 
The Friday Night Lights actress was consistently accused on social media by Depp supporters throughout the course of the trial, and this practice has continued since her post-trial interview with NBC's Savannah Guthrie.
Even before Heard's trial began, the barrage of criticism she received has drawn comparisons to Britney Spears, who once endured during her own trials. There have also been rumors that throughout her entire journey, her fans and supporters have been harassed online and threatened with death for standing by her. 
Also Read: After Johnny Depp, Amber Heard Targetted Aquaman Star Jason Momoa, Claimed He Would "Push, prod, nudge, and shove" Her – Rip Out Pages From Her Book
Amber Heard reportedly admitted that it's difficult to stand by her, and she felt bad for her supporters who were abused for doing so.
Amber Heard apologizes for her supporters being 'bullied' 
When Johnny Depp filed a lawsuit against Amber Heard for an opinion piece she wrote for The Washington Post in December 2018, the two squared off in Fairfax Court, Virginia. She identified herself as a "public figure representing domestic abuse" in the article. The Aquaman actress testified in court that during her and Depp's defamation trial, she had "received thousands of death threats."
Millions of Depp's fans, according to Heard, have been harassing her on social media.
Additionally, she claimed that she experienced trauma, nightmares, and panic attacks. She sobbed as she told the jury, "People want to kill me, and they tell me so every day. People want to put my baby in the microwave and they tell me that." Since this trial began, thousands of people have mocked the actress' testimony about being assaulted, she claimed.
"I regularly receive hundreds of death threats, if not daily," the Drive Angry actress said. 
On the other hand, the actress was also defended by some, who spoke out against the ongoing criticism of her on social media. According to some reports, her supporters not only faced bullying as a result of their support but also grave threats to their lives. 
Also Read: 'Juries do f**k up sometimes': Amber Heard Fans Denounce American Justice System for Ignoring Johnny Depp Burning Heard's Skin With Cigarette
Amber Heard had come out in favor of her fans while she was filming a video where she was seen apologizing for "those death threats." She even admitted that "it's not easy to support her" and she "really appreciated" having fans like them.
"Sorry for the death threats," the Alpha Dog actress concluded. 
About Johnny Depp and Amber Heard's case
Johnny Depp and Amber Heard met while filming The Rum Diary in 2009; they later started dating. They tied the knot in 2015. In a divorce petition filed in 2016, Heard alleged that Depp had physically abused her while high on drugs or alcohol. Heard was "trying to secure a premature financial resolution by alleging abuse," according to Depp, who refuted the claims.  
In 2017, their divorce became legally binding. Because of an opinion piece she published in the Washington Post in 2018, Heard is currently being sued by Johnny Depp for defamation.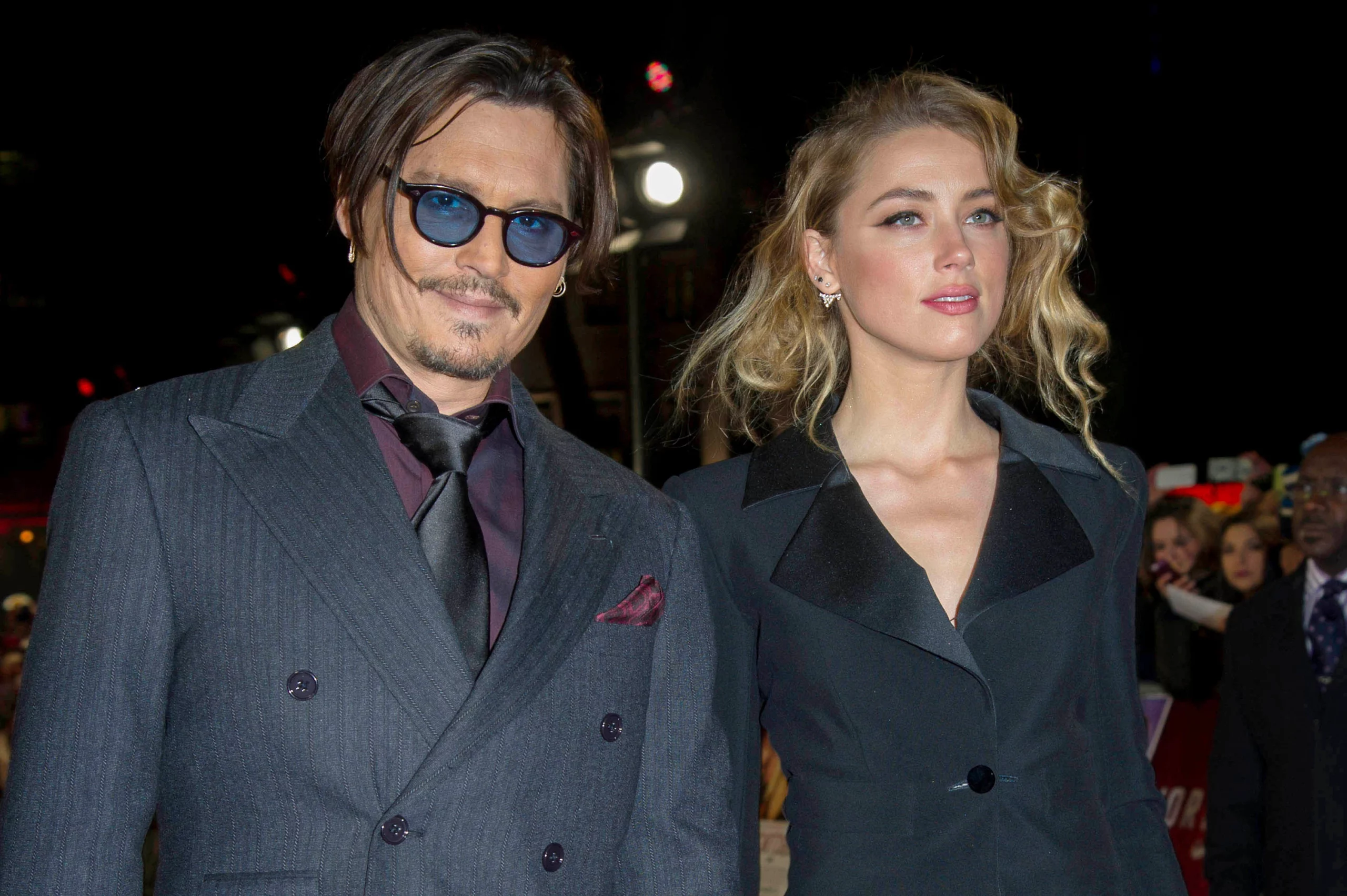 On May 19, social media forensics specialist Ron Schnell testified that Heard was the target of "all" of the millions of tweets with the hashtag "#JusticeForJohnny." The interview follows Heard's well-publicized legal dispute with Depp, who sued her for $50 million over a 2018 op-ed for The Washington Post in which she claimed to have survived domestic abuse—a claim that a jury found to be false.
Also Read: "I would believe it": Joe Rogan Did Not Count Out Amber Heard Possibly Making Her OnlyFans Debut After Johnny Depp Trial Loss
Following a six-week trial, the jury awarded Depp $10 million in compensatory damages and $5 million in punitive damages on June 1, 2022.
Source-YouTube