In the trailers released for Far From Home, Jake Gyllenhaal's Mysterio looks like more of an ally to Spiderman. But comic readers know that Mysterio is one of Spiderman's biggest enemies and he's always throwing Spiderman under the bus. Watts sat down with ScreenRant to confirm that the trailers correctly portray Mysterio, who appeared as a hero to the public in the comics. Watts told them:
"Mysterio enters the comic as a hero. So, I always took it right back to the source material and what made that character so exciting initially."
Mysterio kept something hidden-his character?
That comic is named Amazing Spider-Man issue 13. In it, Mysterio debuts as a hero to the public eye. Spider-Man is framed for crimes he didn't remember committing which. A costumed man named Mysterio promises to bring Spider-Man to social justice. Mysterio and Spider-Man meet twice; the first time Spidey is overpowered, but he defeats Mysterio after a re-match. Mysterio revealed that it was him pretending to be Spider-Man all along and he was doing those crimes. So while the public viewed him as a hero, he was actually a villain framing Spider-Man.
Also Read: Far From Home: 4 Theories We Hope Come True (And 3 THAT ARE CONFIRMED)
About Spider Man :Far from Home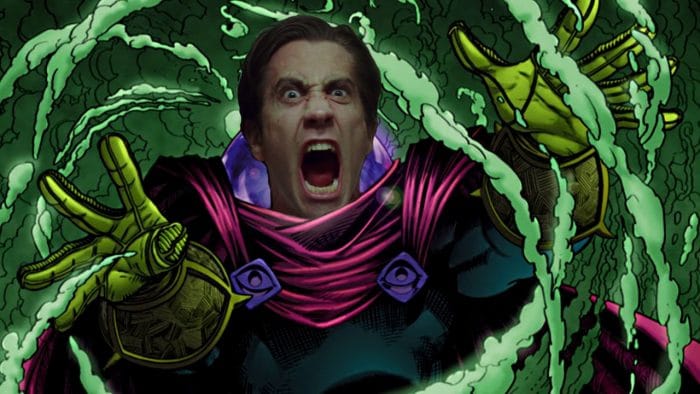 Spiderman: Far From Home is set to feature Jake Gyllenhaal as Mysterio, bringing the Spider-Man villain to life for the first time on screens in the Marvel Cinematic Universe . Details on the plot are currently under wraps, though the film will follow Peter Parker as he joins his friends for a summer vacation in Europe and stars Jake Gyllenhaal as Mysterio. Introduced in The Amazing Spider-Man #13, the best incarnation of Mysterio is a special effects wizard named Quentin Beck and the character has been a frequent enemy for the web-head since his debut.
Also Read: Post credits trailer for Avengers: Endgame is released now in theaters
Synopsis
Peter Parker returns in Spider-Man: Far From Home, the next chapter of the Spider-Man: Homecoming series! Our friendly neighborhood Super Hero decides to join his best friends Ned, MJ, and the rest of the gang on a European vacation. However, Peter's plan to leave super heroics behind for a few weeks are quickly scrapped when he begrudgingly agrees to help Nick Fury uncover the mystery of several elemental creature attacks, creating havoc across the continent!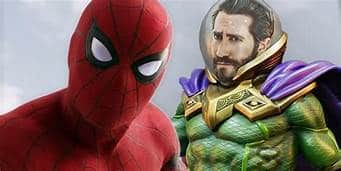 Far from Home directed by Jon Watts from a script written by Chris McKenna & Erik Sommers, Spider-Man: Far From Home stars Tom Holland, Jake Gyllenhaal, Zendaya, Jacob Batalon, Tony Revolori, Martin Starr, Numan Acar, J.B. Smoove, Oli Hill, Remy Hii, Marisa Tomei, Michael Keaton, Jon Favreau, Cobie Smulders, and Samuel L. Jackson as Nick Fury.
Release Spiderman: Far From Home
The film will be released in cinemas and theaters on July 2, 2019. Here is the movie's trailer:
Source: CBR