Spider-Man: Lotus is a standalone film that is not related to either Marvel Studios or Sony Pictures. It follows Peter Parker as he deals with the loss of Gwen Stacy, which was briefly depicted in Spider-Man: No Way Home. The film's first trailer was released in October 2021 and had an incredible 1.6 million views, however, the film's forthcoming release has come under criticism due to current controversies.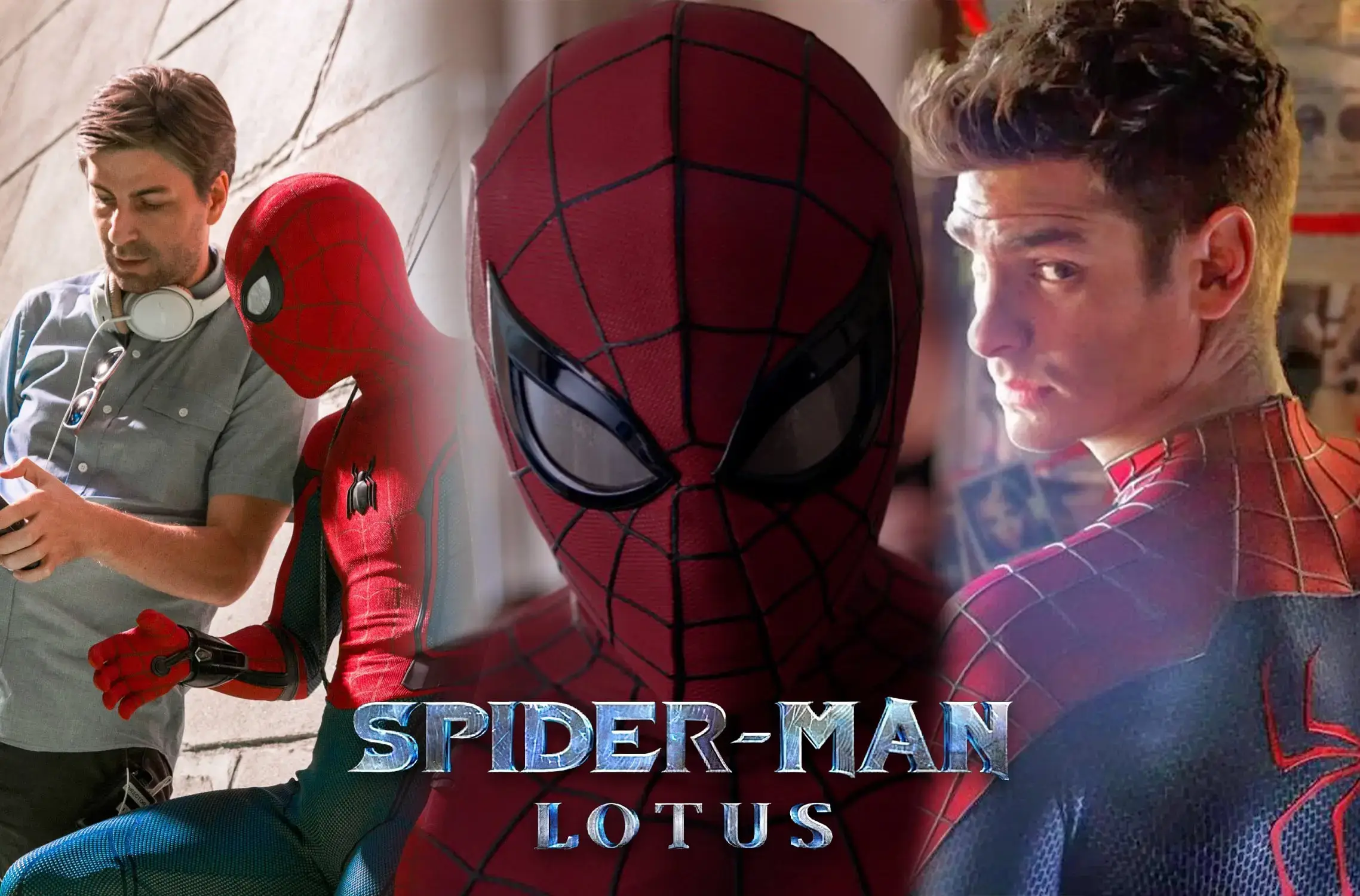 Also, read –Spider-Man: Across the Spider-Verse Reveals Its Villain
Warden Wayne, the film's starring actor, and Gavin Konop, the film's director, have received a lot of criticism from fans after making a series of racist statements on their social media accounts in the last few weeks. Wayne has now apologized for a series of racist and homophobic comments following the circulation of various incriminating screenshots on social media.
The future for Spider-Man: Lotus is in danger
After news of the controversy surrounding its primary actor and director, Spider-Man: Lotus is presently trending on Twitter. Direct communications between major actor Wayne Warden and director Gavin Konop were leaked, and they contained very offensive language, including repeated racial insults directed at Black people. The comments were thought to include an insult directed at Spider-Man: No Way Home director Jon Watts when Watts admitted the existence of the film, albeit this particular instance appears to have been photoshopped. Fans are now sharing their thoughts on the situation, noting how sad and disappointing it is.
You may also like – Spider-Man Director Jon Watts Set To Direct A Star Wars Show Set Before The First Order
Jon Watts Jon Watts
congratulating Seeing those
Gavin on Leaked DMs
Spider-Man: Lotus pic.twitter.com/oJMcLZyP4E

— Hernandy For Wonder Man (@Pollos_Hernandy) June 20, 2022
I feel bad for Jon Watts, he went out of his way to praise Spider-Man Lotus, and Gavin had the gall to immediately talk shit towards him while demeaning the people working on his own project.

Watts was too much of a class act for this.

— Jrock (@Jrock2299) June 20, 2022
Lotus was NEVER a passion product for Gavin. It was an exercise of spite, to "own" Jon Watts and MCU fans by showing them "the real Spider-Man". After getting noticed by Watts, Mf then proceeded to insult him in private cause he just couldn't drop it.

Egotistical Prick.

— Leonardo 🦇 #TheBatman ❓0❓❓ (@SuperSpider2001) June 21, 2022
imagine andrew logging into his burner account for the day and deciding to see why Spider-Man Lotus is trending https://t.co/Zq1tkEXDUb

— Doc🟣🧍🏽 (@doctorpurpleman) June 20, 2022
me scrolling through twitter happily knowing I didn't donate a single penny to be credited on Spider-Man: Lotus pic.twitter.com/rF41QkoYht

— Jack Payne (@JackP309) June 20, 2022
The people who donated their money to Spider-Man Lotus rn pic.twitter.com/3X3JanO05E

— T'Challa Stan (@KhameekJ03) June 20, 2022
In a post on his own Twitter account, Wayne, who plays Peter Parker in the highly anticipated fan film, apologized for his comments. The actor stated that his tweet was intended to "come forward honestly about mistakes I made when I was younger," referring to a series of screenshots in which he uses many derogatory slurs. "I'm embarrassed and sad at who I was, and I'm sorry to anyone I may have hurt years ago, or to anyone I may hurt now by revealing this information," he stated. Wayne went on to say that he was nurtured in a "homeschool conservative environment," and that his parents' ideas were "pushed onto" him.
You may also like – Fans Are Freaking Out As Spider-Man: No Way Home Extended Cut Is Releasing Again In Theaters
I've been wanting to come forward about this for a long time. Please read. pic.twitter.com/kz42egpAs5

— Warden Wayne (@mrwardenwayne) June 19, 2022
Spider-Man: Lotus is a non-profit fan film that blends aspects from Roger Stern, Ron Frenz, Terry Austin, Bob Sharen, and Diana Albers' "The Kid Who Collects Spider-Man" and Jeph Loeb, Tim Sale, Steve Buccellato, Richard Starkings, and Wes Abbott's "Spider-Man: Blue." The project is estimated to release in 2022.
You may also like – 'I've a maths test': Iman Vellani Reveals Her Reply When Marvel Asked Her For Audition Giving Real Life Spider-Man Vibes