The devastating split between Disney and Sony on the portrayal of the favourite web-slinger has fans worried about the future of the character. Recently, there has been other, more uncertain news on Tom Holland's Spider-Man that has resulted in a flurry amongst fans. The actor might be headed to a televised series, yet nobody knows anything more than that. Holland recently revealed this exciting piece of information in a YouTube video after a fan asked him to get his own TV series. 
Spider-Man's Tom Holland Bringing Up A TV series 
In the video with GQ, Holland was answering selected questions from his social media fans. One fan commented on their wish for Holland to be in a TV series. To that, Holland replied with a "Well, you might not have to wait that long." Which sounds like good news; however, that is all he talked about before moving to the next question. 
Reactions from Tom Holland's fans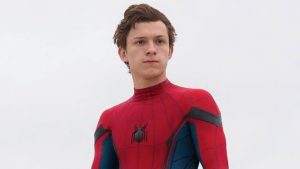 This has sparked several questions for his fans. Does this mean that Tom Holland will appear in a new TV show? Would he reprise his role as Spider-Man? Or would it be a reality series following the young actor? No one can confirm nor deny these questions, except for Tom Holland himself. 
Tom Holland On Spider-Man's Removal From MCU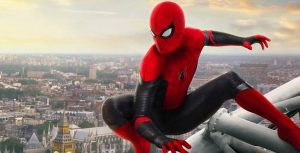 Also with GQ but in a written feature, Holland opened up about Spider-Man's future, as it currently stands as a Sony-exclusive project where the Marvel Cinematic Universe will not play a role.
"I'm not shy about expressing how incredible the last five years have been with Marvel," Holland revealed after the news for the Sony/Disney split came out. 'I've truly had the time of my life, and in so many respects, they have made my dreams come true as an actor. Sony has also been really good to me, and the global success of Spider-Man: Far From Home is a real testament to their support, skill and commitment. The legacy and future of Spidey rests in Sony's safe hands. I really am nothing but grateful, and I've made friends for life along the way.'"
Watch the trailer for Spider-Man: Far From Home here:
Source: Comicbook, Cosmicbook