Stan Lee's demise last year rippled waves of sadness throughout the world, specifically the Marvel community. His time came to an end before the awaited release of Marvel's Avengers, however, his digital presence will be prominent in the game. Stan Lee's appearance in 2020's Marvel's Avengers, compatible with most gaming mediums, will surely cherish his memory.
Scot Amos on Stan Lee
Scot Amos, studio head of Crystal Dynamics, revealed that the storywriters of the game visited Stan Lee for inspiration on creating the Marvel's story. "Stan was a complicated guy. He just loved his characters," Amos said in a recent interview. "We actually asked him, what does he want to do and what is his characterization. We had questions through fans and members of even Marvel, saying, "Well what can we ask him? What is his relationship [with us]? What do we have to do?"
Stan Lee's Contribution To Marvel
"The beauty of Stan was that he made these characters because he wants to love them and enjoy them. He had this perception that any comic could be somebody's first – and that stuck with me." Amos added. While Lee's role in the making of the game was prominent, it is still unclear on what his exact role was with the game's story. Regardless, there is no doubt that his guidance shaped his story in the most interesting way possible, making it perhaps the most awaited game of the year. The game is a testament to Lee's footprint within the Marvel community even after his passing.
More About Marvel's Avengers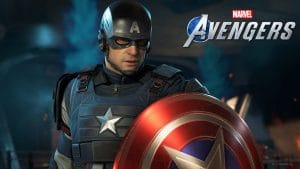 Marvel's Avengers is set for a May 15, 2020 release. The game is compatible with PS4, Xbox One, PC and Google Stadia. Watch the trailer for Marvel's Avengers below: