A new video that promotes Stranger Things season 4 shows off the '80s era costumes that the kids are going to wear in the new episodes. Stranger Things premiered on Netflix in 2016; is a combo of pop culture classic and Stephen King novels into a new fantasy- horror adventure.
New Stranger Things Promo Video Released By Netflix
Netflix has recently released a new promotional video that shows the lead cast of Stranger Things 4 transforming from their regular clothes to their '80s costumes for the show. Caleb McLaughlin who plays Lucas is shown in a striped sweater and is holding a basketball and Gaten Matarazzo who plays Dustin is wearing his signature hat with a shirt that reads "The Hellfire Club", which is also the name of the first episode of the season.
Sadie Sink who plays Max is shown listening to a Walkman and is wearing a cable-knit sweater which looks reminiscent of Mrs. Voorhees' in Friday the 13th. Finn Wolfhard who plays Mike also makes an appearance in the video wearing a lime green jacket and Noah Schnapp who plays Will is seen in a dorky patterned button-down.
Priah Ferguson who plays Erica is faulting her belted yellow dress and Millie Bobby Brown, our Eleven now has her hair down to her shoulders and is dressed covered in pastel stripes.
s4 fits engage 💥 #strangerthingsday pic.twitter.com/674pYYylv1

— Stranger Things (@Stranger_Things) November 6, 2021
Of course, most of the plot details have not been released yet and the Stranger Things season 4 trailer shows that one of the major locations of this season will be a haunted house known as the Creel House. The tease has also implied that time travel could be a major element of the season. The episode titles were released recently and they also hint at the possible appearance of Dungeons & Dragons-Esque lich as well as the potential return of Billy.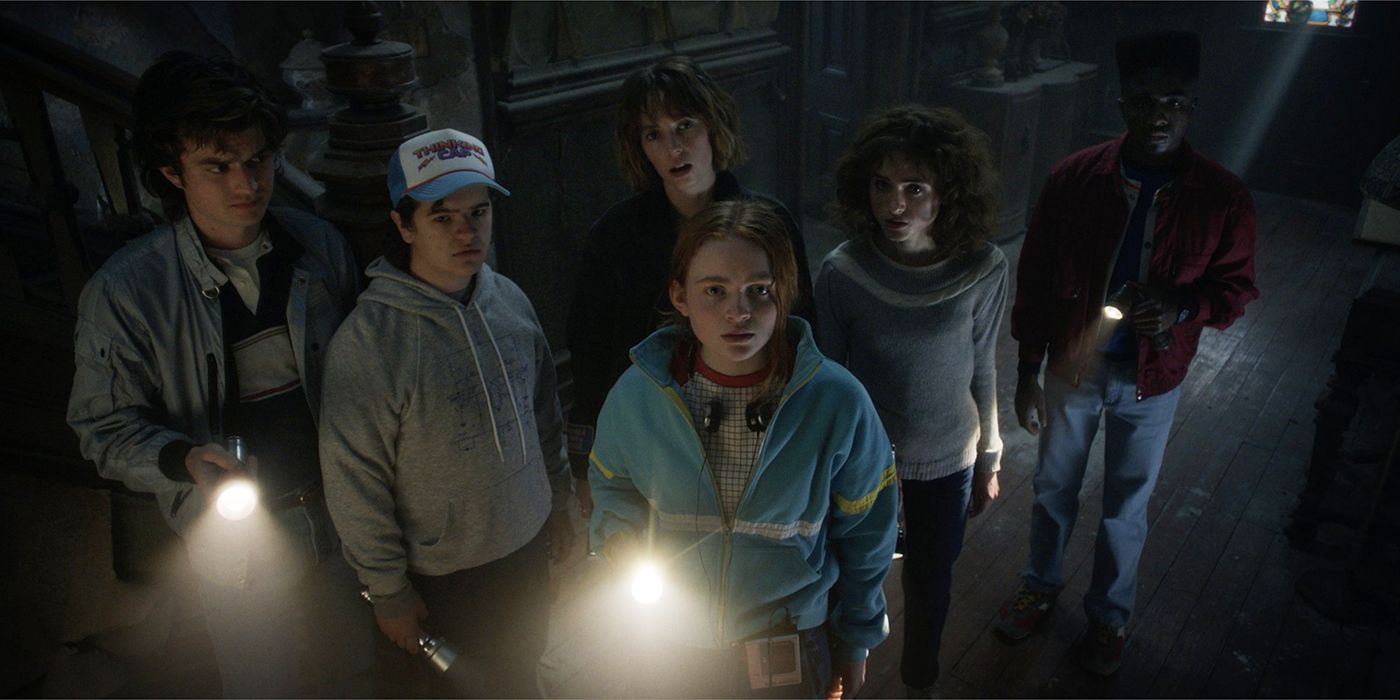 The most important aspect of Stranger Things is the way it has been following the young characters through the formative years of their lives. And their changing attitudes as they come of age are reflected in their clothing and how it changes. Dustin has the same look but the events of the series have caused the kids to mature early.