Fans have been waiting so long for the Stranger Things season 4, and it is finally coming to an end. The final season is split into two volumes – One part releases on May 27th and another on July 1st.
The show premiered way back in 2016 and introduced us to Eleven who has some amazingly supernatural powers and a strange connection to an alternate dimension aka the Upside Down. She ends up making some amazing friends and finally even finds a parent she never had.
After the first season aired, fans just wanted more and the Duffer bros. didn't disappoint.
Is There Another Season Coming?
While speaking to SFX Magainze as reported by Gamesradar, creators Ross and Matt did give some details as to what they think about the show ending at well. They even hinted at some possible spin-off plans in the future. Here's what they had to say.
Matt said, "Even with five it's going to feel like it's ending a little early. We're going to feel like we still have a lot more gas left in the tank. But I think that it's better to end there with us wanting more. That's why ending at five felt like the right move."
The duo further added a lot of things that would excite the fans for the upcoming plans regarding The Stranger Things.
Matt excitedly spoke about his plans saying, "We haven't told anyone our plans! Not even Netflix! We have some ideas. In terms of if we were to do any sort of a spin-off, or any continuation of Stranger Things, for us, the bar was always, 'Is the idea exciting enough that we feel the pull of wanting to do it again?' I want to feel the pull of, 'God, I really want to do this. I feel really, really excited about this.' So that's why we're being careful about what that is and whether we move forward with it or not."
Ross also teased the fans with some vital information, "The key for us is that it needs to feel like its own distinct thing, not that we're just retreading what we've already done, because what would be the point of that? I do think we have something that could be pretty exciting. So we'll see… "
What could the spin-off be based upon?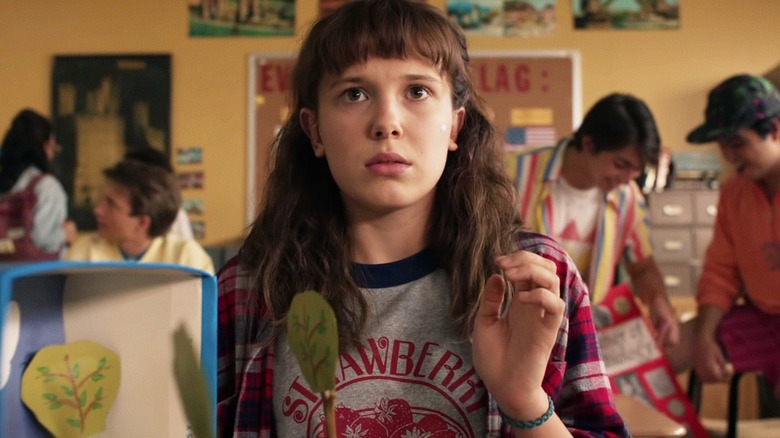 It's been six years since the franchise was released on Netflix. Since then, there have been plenty of events and characters which could be used in the spin-off. Netflix has enjoyed the success of previous seasons and that certainly shows their trust in Duffer Bros. and their visions. It won't take a lot for them to get a nod from Netflix.
Even in Season 4, we were tested with the Creed House which actually takes place in the 1950s, three decades before the events of Stranger Things. And assuming that ST 4 and 5 are going to have some amazingly chilling end, it won't even be difficult for them to do a spin-off on some particular character. Maybe Hopper? It remains to be seen!
What Happened in the Season 3 finale?
Season 3 was definitely dramatic as we saw Eleven lose the battle at the Starcourt Mall. Post the incident, she is separated from her friends and movies away with the Byers family. Hopper has also sacrificed himself to destroy the Russian Gate to the Upside Down.
But we know that he is alive and we can't wait to know what exactly happened to him. Season 4 is set to be the longest season yet and each episode is going to run for almost an hour!
We can't wait! Make sure you are updated on all previous seasons, as you don't want to miss the upcoming season!