The release data for one of the most awaited games has been revealed. Super Mario Maker 2 has officially been announced. This sequel to the popular Super Mario Maker on Wii U was actually announced way back in February during a Nintendo Direct.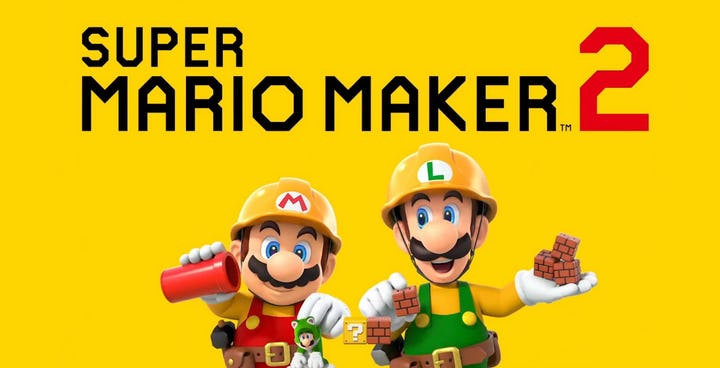 Why Super Mario Maker Is Such A Popular Game?
Fans will remember that the first Mario Maker was actually released way back in 2015. After that, it quickly went on to become one of Wii U's major and popular titles. The game allowed its players to make their own Mario stages. So essentially, you would have been able to play pretty similarly to the style of the very original Super Mario Bros., Super Mario Bros 3, Super Mario World, and New Super Mario Bros. U. The tools given were really expansive and featured all forms of enemies, platforms, blocks and more.
Also Read: Nintendo Switch Next- Gen Model Reportedly Delayed, But Cheaper And Smaller Version to Arrive This Fall
Many of the players actually went on to become successful thanks to streaming the game on Twitch and YouTube. So the game really helped in creating a pop cultural phenomenon. With a new one in tow set to be released soon, Super Mario Maker 2 seems like it will be a cultural phenomenon as well.
When Will Super Mario Maker 2 Release?
Nintendo has already confirmed that the most awaited Super Mario Maker 2 will be released on June 28, 2019 for NintendoSwitch. Nintendo had already confirmed a June release date and now we know that the game will launch in the last week of that month.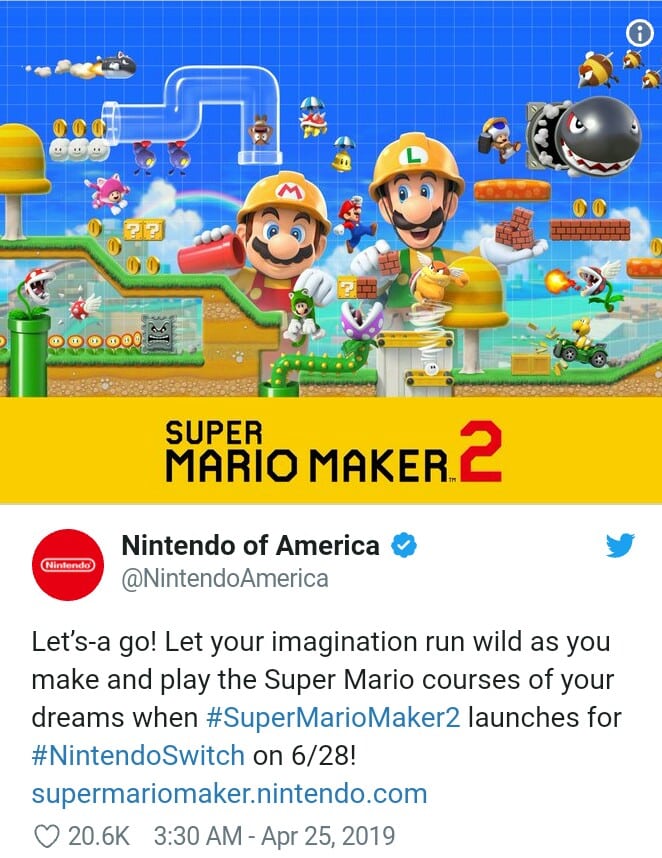 Features of Super Mario Maker 2
Even though Nintendo has showed one trailer, there are lost of new features which got confirmed. This includes the slopes, a new theme to create, adding water to the ground stages, new enemies like Angry Sun from Super Mario Bros 3, new platforms and more. All of this just basically scratches the surface of the new content.
Also Read: 'Call of Duty: Modern Warfare 4' Possibly Revealed During Preview Event
Why Should You Pick Up Super Mario Maker 2
Nintendo has distanced itself from Wii U and so it would make sense that the video game company would want to quickly get the new game released. After all, being able to make challenging stages and then share them online for global audience to play in is a good concept. So, even if one's not that into making levels, there's still going to be an endless amount or stages to play in. So Mario Maker 2 will be a good play either way.
Super Mario Maker 2 is slated for release on June 28, 2019.
You can find the official release trailer of Super Mario Maker 2 below:
(Source: screenrant.com and engadget.com)