As tough as it is for an actor to make their standing in Hollywood, it's even tough for them to maintain their legacy. We've always heard them talking about how one role is responsible for making or breaking their careers. However, some super popular actors quit Hollywood for some shocking reasons while they were at their peak. Be it personal or professional, these actors were surely known by almost everyone at a point in time. But as the universe has it, they had to part ways. Their reasons became clear over the years, and today, we'll talk about some of them. Check it out!
1. Jack Nicholson
C'mon now, who doesn't the super famous Hollywood actor Jack Nicholson? This living legend legit woke up one day and decided to quit the industry for good. The Shining actor revealed his reasons for this major decision. During his interview with The Sun, he said: "I'm not going to work until the day I die, that's not why I started this. I mean, I'm not driven. I was driven – but I'm not, I don't have to be out there anymore." So, it's clear that Nicholson wanted to take his time and enjoy the rest of his life. We respect that.
2. Sean Connery
Unlike Nicholson, Connery retired from Hollywood because he wasn't that happy with the roles he was getting. According to his friend and fellow actor Michael Caine, Connery told him that he won't make movies after 2003. The actor was reportedly tired of playing small roles, with the same portfolio – An old man. He eventually stopped appearing in movies with his dignity still in the right place.
3. Catherine Zeta-Jones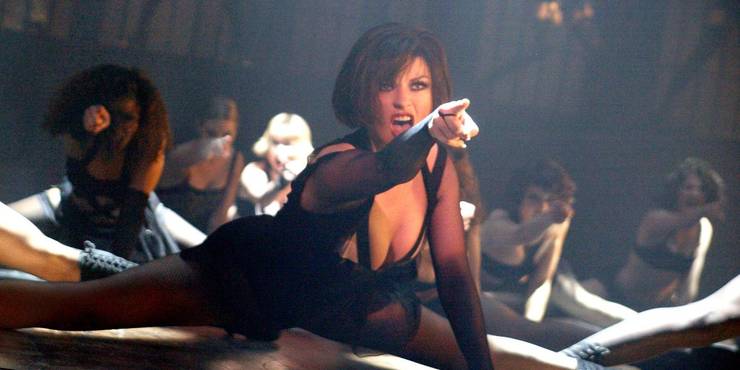 The No Resurrections actor was at the peak of her career in 2007 with the said movie blowing away the box office. For her fans, it was clear that she will only go up from here. However, she was soon diagnosed with bipolar II disorder. As a result, she decided to take her time and appear in small roles now and then. But it got serious when her husband, Michael Douglas, too was diagnosed with cancer. To make matters worse, she was also suffering from depression.
4. Cameron Diaz
Here comes another super famous Hollywood celebrity who was almost everywhere at a point in time. She came, she saw, and she conquered. However, she decided to take a break from her stardom and the industry after 2014 because she thought she had to explore herself. During a panel at the In Goop Health in 2017, she explained her reasons She said, "I just went, 'I can't say who I am to myself, which is a hard thing to face up to. I felt the need to make myself whole."
5. Jack Gleeson
You tell me, who wants to quit their career after appearing in the ground-breaking television show Game of Thrones? Well, it's Jack Gleeson. Playing the role of Joffrey Baratheon, the actor quit the business as he didn't enjoy it much. He went on to enrol himself in The Trinity College of Dublin to study philosophy and theology.