With the news that Warner Bros. is all set to make the bold choice of bringing a black Superman to the big screen there is a speculation that the studio will introduce a black Clark Kent to cinemas.
One of the variants which has been commonly speculated is Val- Zod.
He is quite different from Kal-El, here's how:
1. He Hates Fighting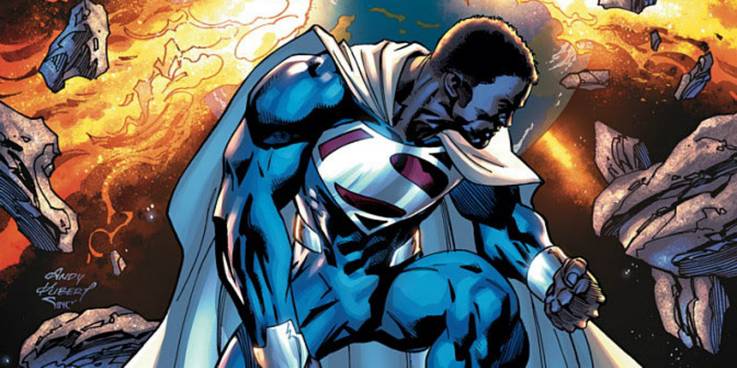 Clark Kent has never been eager to get into a fight but he has never hesitated to fight when challenged. Not the case with Val-Zod though; in the recordings left by his late Kryptonian birth parents, they taught him to be a pacifist and never engage in violence or start a fight with anyone.
2. He is Agoraphobic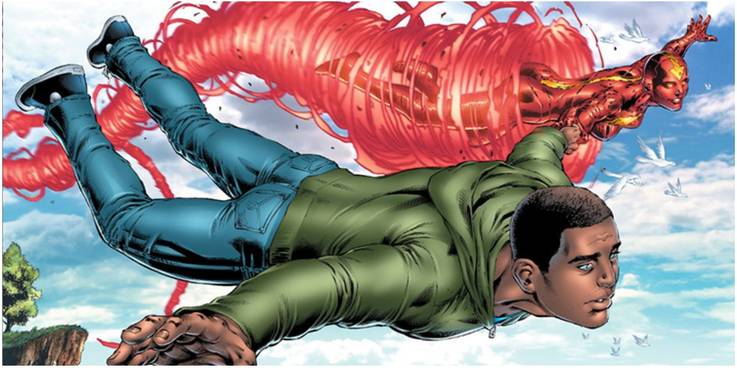 He has spent so much of life within a capsule that he has a fear of both closed spaces and outside world. Thus by the time he grew up, he preferred staying in the confines of his apartment.
3. His Archrival Is Kind of The OG Superman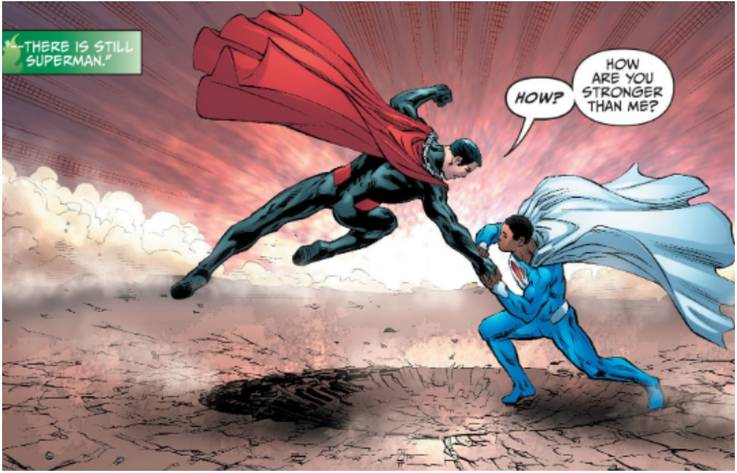 Val-Zod has one enemy who can claim the top spot compared to Clark Kent's enemies aka the Original Superman himself. Kind of. This was the case of an evil Superman when he was brainwashed under the guidance of Darkseid which is revealed in the end that he was a carbon copy clone of the original Superman.
4. Val-Zod Is Hyper-Intelligent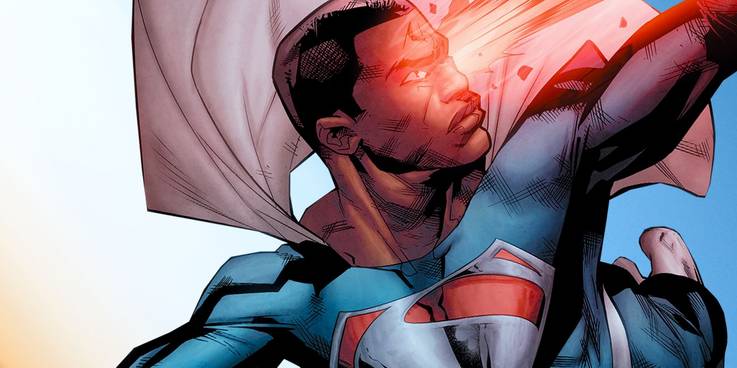 His parents along with the recordings and pacifist ideologies also left him a textbook containing encyclopedic knowledge on everything he needed to know about both Krypton and Earth. Clark Kent never had this kind of knowledge about Earth!
5. He Was Initially Sheltered By Mister Terrific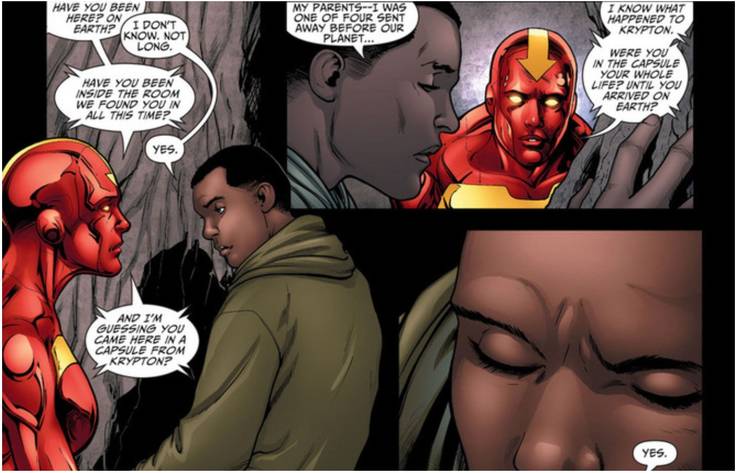 When he crashed upon Earth, Clark Kent was fortune of falling into the laps of his adoptive parents. But Val-Zod was not fortunate. A flashback revealed that Terry Solan aka Mr. Terrific  came across Val's ship when it landed and sheltered the boy for the majority of his life.
6. Val- Zod Has A Superpowered Love Interest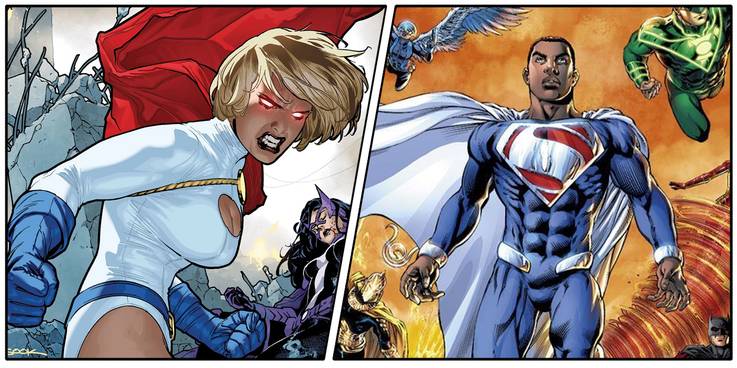 Clark Kent's partner Lois Lane has no powers to speak of. While on other hand Kara; Val-Zod's love interest has amazing superpowers. After their initial appearances together in the Earth-2 comic series, their relationship suddenly was no longer depicted romantic, but because of their close childhood bond, it's easy to understand their initial chemistry.
7. Val- Zod Was Trained To Be A Superman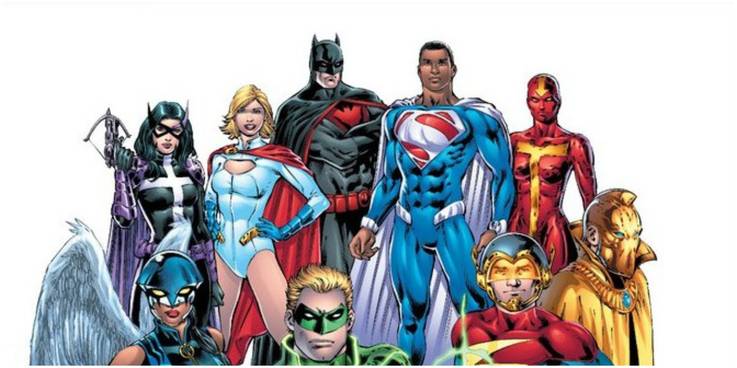 While Clark Kent was never trained to be Superman, Val- Zod's journey was different. He was put under the watchful authority of The Red Tornado who in this universe is Lois Lane.
8. Val-Zod Is From Another Earth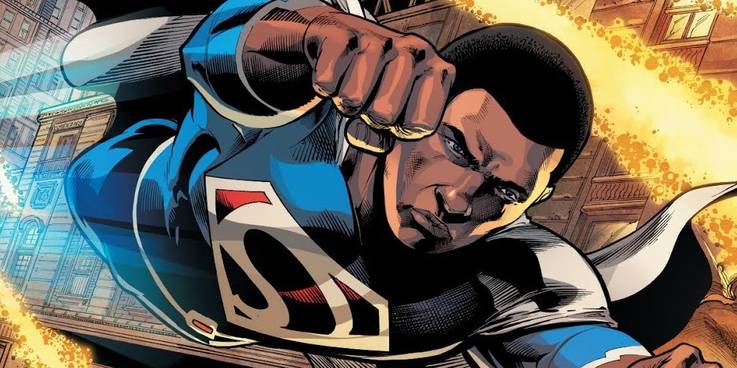 Val- Zod hails from Earth- 2. This Earth has its own version of Clark Kent aka Superman but this version is very different. In the Earth- 2 series, Kent is depicted as an antagonist. He is a homicidal maniac who destroys Earth.
9. Val-Zod Was Adopted Before Landing On Earth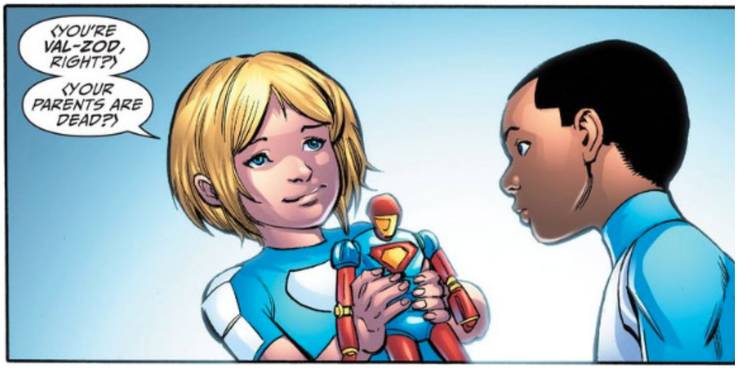 Kal-El's  parents Jor-El and Lara decided to take in Val-Zod. Thus on Earth 2, Kal-El and Val-Zod are step-brothers.
10. Val-Zod Has No Idea About General Zod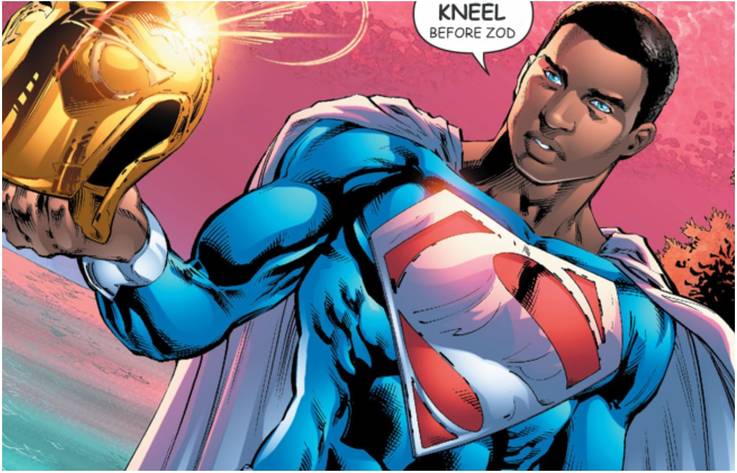 General Zod doesn't seem to exist in the Earth-2 universe considering he is a major villain of Superman. So there is a good chance that Val-Zod would have no idea about General Zod if his name was brought up.