Superman & Lois superhero Tyler Hoechlin's Clark Kent has revealed his new powers can beat or even defeat Henry Cavill's Man of Steel in the DCEU. The finale episode of season 2 titled"Waiting for Superman," which aired on June 28, on The CW, gave an epic ending to the season with Superman making some drastic decisions to save the day.
Also Read: Superman & Lois No Longer Part of Arrowverse Earth-Prime
The final fights of Season 2 are undoubtedly one of the important moments in the Arrowverse for the fans. The Arrowverse series had long already proven that Tyler Hoechlin's Superman was the strongest force on the planet, as he was feared by his fellow Kryptonians who were never on par with him in season 1. As the show continued, Clark started getting to gain hard-fought wins over Steel, Tal-Rho, and Bizarro.
Even after the power, he possesses that made his way up until now, he still had a long way to defeat Ally Allston after she merged with her Bizarro counterpart. His new power-up made it easy to overpower his enemy.
Superman & Lois Gave Clark Kent The Power From The Sun
Also Read: Man Of Steel Turns 9: 7 Reasons Why This Was A Perfect Superman Movie
The Arrowverse series have the strongest heroes on their respective planet though what season 2 did with Clark had outdone Henry's feat.
Season 2 of the series gave Hoechlin's superman ultimate solar energy that Cavill's Superman was never able to go. Diving straight into the sun where his power source exists transforms the character by supercharging him which makes his powers go beyond what Henry Cavill's Superman was never able to do. Due to being supercharged, his character went on an upgrade leading to a change in his appearance. His being overcharged also caused his eyes and the Superman emblem to change into a bright yellow glow. His solar energy power was dissipating from his body, which was a sign of how much energy he had taken making him strong. His visual representation that could match the level of energy he was released from the body was spectacular given his new upgrade.
Updates on the Latest Season of The Show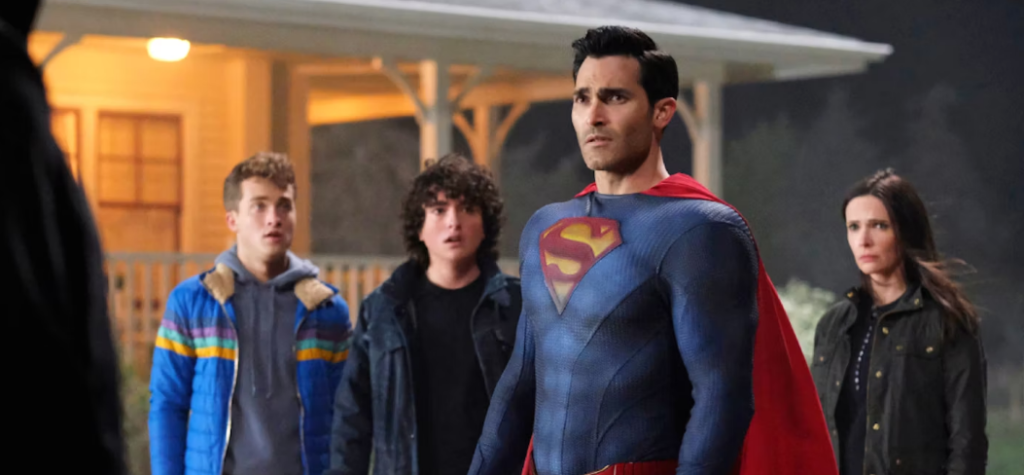 Also Read: DC Gives Superman's Boyfriend His Own Costume
With the final episode of Season 2, fans are loving the transformation Clark did with a powerup that could give him an upper hand in future battles though his powers later lost the upgrade.  Superman & Lois executive producer and showrunner Todd Helbing gave a teaser about the final episode of the second season with DC Comics stating, "It's big. It's bonkers. It's Ally—it's the Parasite Twins trying to pull their plan together and as the title suggests, it's Superman making his epic return."
Though we are still quite a way from the third season, as it is yet to be confirmed when would it air, however, CW had already teased its schedule for Fall 2022.
Source: Screenrant