Supernatural's first season came out in 2005 and its last season aired in 2020. Over 15 years, the show managed to establish itself as one of the best shows of all time. It was created by Eric Kripke and he departed the series just one-third of the way through after concluding its main storyline. The main cast of Supernatural really uplifted the show. Some of the actors from the main cast of the series remained relevant while some decided to walk away from acting. Here is the cast of Supernatural, then vs now.
Jensen Ackles (Dean Winchester)
Recently, Jensen Ackles appeared as Solider Boy in the famous TV series The Boys which reunited him with Supernatural creator Eric Kripke. The actor is the executive producer of The Winchesters, a Supernatural prequel focused on Dean and Sam's parents. The actor will also reprise his role.
Also read: Supernatural Gets Parodied By The Boys With Jensen Ackles' Soldier Boy
Jared Padalecki (Sam Winchester)
After finishing Supernatural in 2020, he appeared on Walker in 2021. Outside his acting life, the actor also owns a bar in Austin, Texas, called Stereotype.
Also read: Jensen Ackles Wants to Reunite With Jared Padalecki for a Supernatural Revival on HBO Max
Samantha Smith (Mary Winchester)
After playing Mary Winchester in the series, the actress was diagnosed with breast cancer. In July 2020, she underwent a double mastectomy and has focused on fundraising since then, contributing to Equal Hope Illinois and several other organizations that are dedicated to helping breast cancer patients.
Ruth Connell (Rowena)
After Supernatural, the actress went on to play Bonnie in the 2020 film The Cursed Man. She also bagged the role of Night Nurse in HBO Max's DC Comics adaptation Doom Patrol.
Misha Collins (Castiel)
After his days as Castiel in Supernatural, the actor released his first book of poetry in October 2021 called Some Things I Still Can't Tell You. He has also actively taken part in charity work with Random Acts, a nonprofit organization he cofounded that funds acts of kindness, and the Greatest International Scavenger Hunt.
Mark Sheppard (Crowley)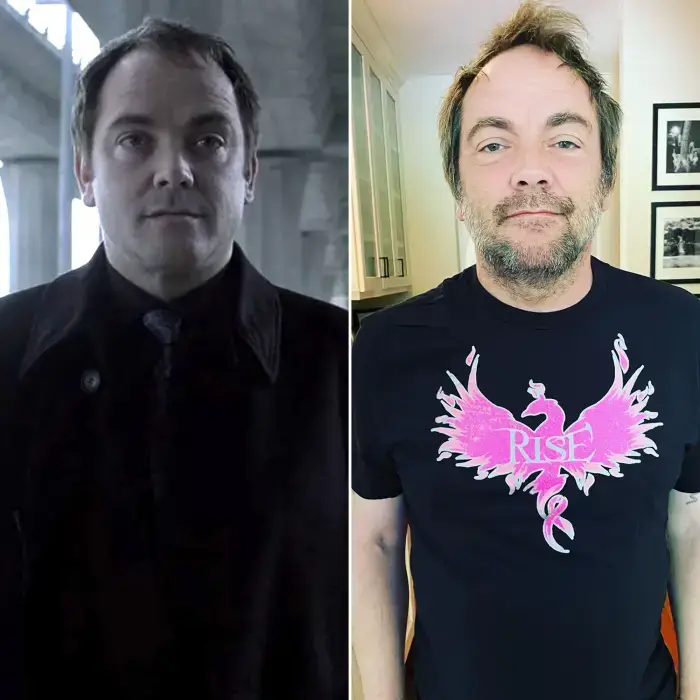 The actor went on to star in Doom Patrol after wrapping his run on Supernatural.
Also read: The Winchesters: Supernatural Prequel Casts Lead Roles
Mark Pellegrino (Lucifer/Nick)
Mark Pellegrino, who played Lucifer/Nick in the series, went on to play Virgil Poe in American Rust after Supernatural.
Alexander Calvert (Jack Kline/Belphegor)
Alexander Calvert has avoided the spotlight since the show ended, but he is currently raising money for charities including the Downtown Eastside Women's Centre in Canada.
Source: US Magazine
You may also like: Supernatural: Things That Make It Re-Watchable