For years, The Winchester brothers, along with others, entertained us with their adventures in Supernatural. We've also had extremely sad moments in the series that made us cry our hearts out! Not only is this show well-written, but the performances by the actors will have you connected to them emotionally. Moreover, the best thing about this show is, that the makers understood that it was time for them to pack up. They didn't unnecessarily drag it. Supernatural concluded in 2020 with 327 episodes (15 seasons) aired. We believe the series has some elements that make it re-watchable. So, here's a list of things that make Supernatural re-watchable. Check it out!
1. The Plot
Supernatural is a mystery show that follows the story of Dean and Sam Winchester's life. They follow in their father's footsteps to eliminate supernatural entities. It is a fact that the audience and the critics love the plot. The plot is jam-packed with emotions and focuses on the ups and downs of human life.
2. The Way It Presents The Importance Of Relationships In Life
This show perfectly portrays how a bond between siblings, friends, and families should be. The Winchester brothers are unbreakable. They would go to any extent to save each other. Moreover, the brothers have made some great relations with others as well. Therefore, this series beautifully portrays how one should create bonds with people around oneself.
3. The Number Of Seasons It Has!
Well, this might sound a little stupid to some of you. But, the series has a whopping number of 15 seasons! It has a total of 327 episodes. It is a lot to watch. So, it is obvious that you might have forgotten something from the earlier seasons. And now that the series is concluded, you can go back to previous episodes that you loved and re-watch them!
4. Character Development And Fantastic Supporting Characters
This show has really worked well on its characters. Not just the protagonists, but also the supporting characters. Now, this is very important. Yes, the protagonists run the show, but the supporting characters are equally important. If not given attention, the show might lack. But the makers of this show were consciously working on all the characters (well, almost).
5. The Soundtracks They've Used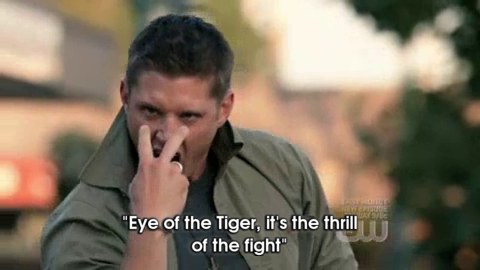 The show feels great if the music we hear in it is great. Good music always glues the audience to the show. This show did the same. It has used good soundtracks that will make you love the series even more! One of the songs named "Carry On My Wayward Son" by Kansas will stick in your mind, for sure!