Taylor Swift's much-awaited new album Midnights was released via Republic Records on October 21, 2022. As the singer begins a new era in her career with Midnights, her 10th studio album, she shares "stories of 13 sleepless nights," which scattered her throughout her life. Fans think Taylor Swift's newest album refers to a secret miscarriage in one of its more emotional songs.
This bonus track from the "3 am" edition of the just-released CD, Bigger Than The Whole Sky, describes a heart-breaking loss without describing what led to it. Fans immediately launched into lyrical analysis, peeled back each song's layers in search of the details we've expected from Taylor Swift's music as she already captioned her new album with "stories of 13 sleepless nights."
Also Read: Taylor Swift Leaks Ryan Reynolds' Baby's Name in Latest Album 'Midnight' as Blake Lively Still Upset With 'Deadpool' Actor For Buying Wrexham AFC
Fans Convinced Taylor Swift Had a Secret Miscarriage
Taylor Swift's new album Midnights has one emotional track that immediately moved people with its lyrics. Fans have speculated that Bigger Than The Whole Sky, one of the seven songs included in the '3 am' Edition, might be about miscarriage due to its heart-breaking lyrics.
Swift, 32, sings softly in the first verse,
"No words appear before me in the aftermath / Salt streams out my eyes and into my ears, every single thing I touch becomes sick with sadness / 'Cause it's all over now, all out to sea."
Furthermore, the second verse describes saying goodbye to someone without ever having met them.
She sings, 
"Goodbye, goodbye, goodbye / You were bigger than the whole sky / You were more than just a short time / And I've got a lot to pine about/I've got a lot to live without."
Further, Swift sings, "I'm never gonna meet / What could've been, would've been / What should've been you / What could've been, would've been you."
While Swift has not mentioned what inspired the song – or if she even wrote it – fans speculated about the heart-breaking lyrics on Twitter.
As we can see in the album response, Swift's fans are judging and making concocting theories about her album Midnights songs. One such theory that has become very prominent is that the song Vigilante S**t is actually about Kanye West and Kim Kardashian's divorce. There has been a rollercoaster journey between Swift and the former couple for years, from enemies to friends to enemies again. According to her latest song Vigilante S**t, there has been yet another plot twist in this story.
Also Read: Are Taylor Swift and Joe Alwyn Engaged? Swift's Midnights Album Holds the Answer
Fan's Reactions On The Bonus Track From Taylor Swift's 'Midnights'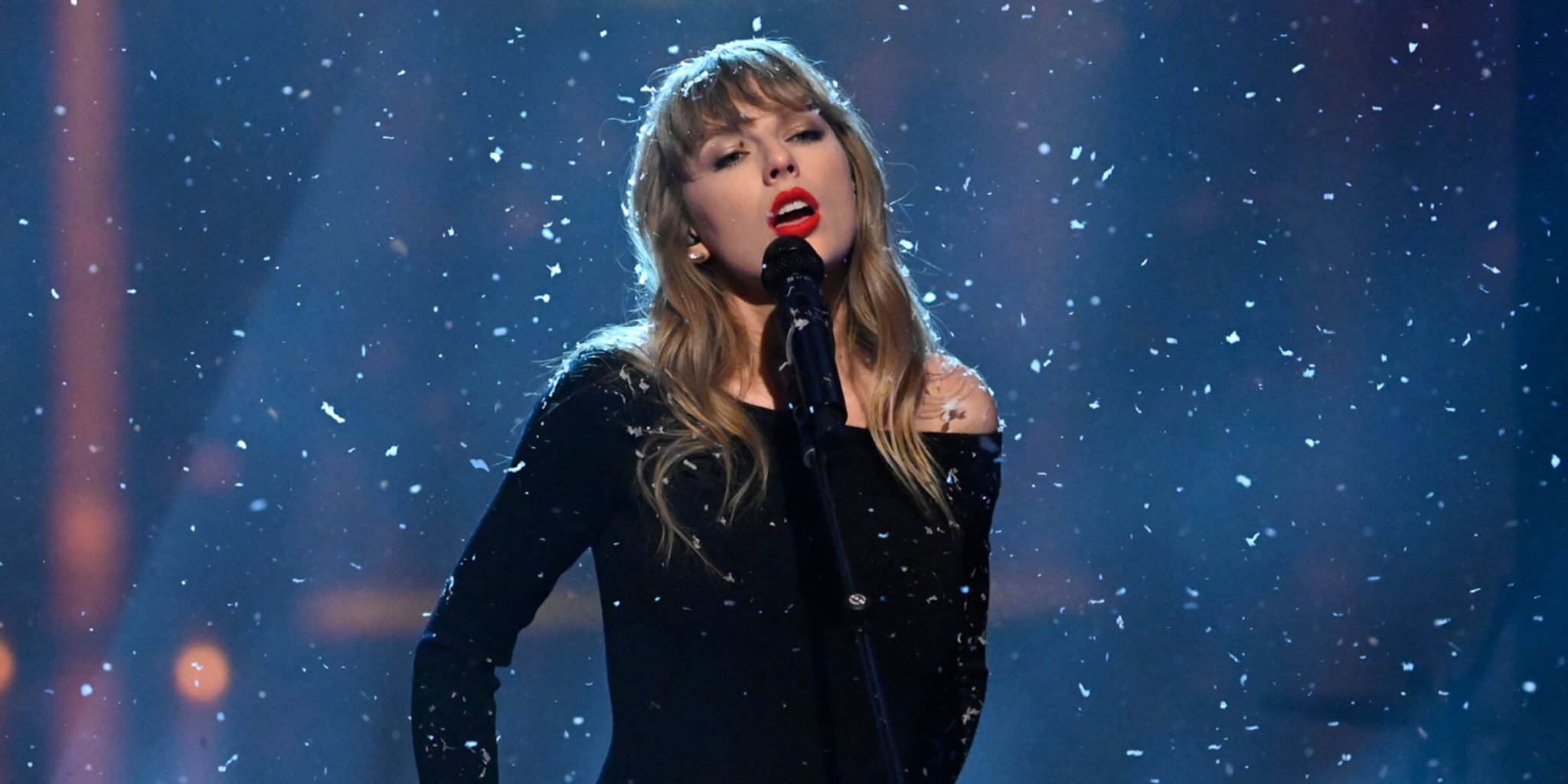 Thanks to Taylor Swift's new album Midnights, there is a massive viral buzz on the internet People are making covers and memes, sharing and re-sharing lyrics, and relating to the songs. In the '3 am' Edition of the album, there is a bonus track called Bigger Than The Whole Sky, which has drawn more fans than ever.
Take a look at what fans are saying about the songs:
Heads up to my fellow miscarriage mamas: Bigger Than The Whole Sky off Taylor Swift's new album (one of the bonus tracks) is rough, and I'd suggest listening with some tissues when you're not already feeling raw ❤️

— Maya is still masking 🌸 (@mayalmwwade) October 21, 2022
#BiggerThanTheWholeSky was a dark horse that crept up my faves list in the last day. I wonder if the lyric "did some bird flap it's wings over in Asia?" is about a sparrow (the Eurasian one) as sparrows are said to catch souls of the deceased & carry them to heaven. 5/5.

— Becca 🍂 (@LittleMemoirs) October 22, 2022
I'm sorry are we not supposed to think it was John Mayer's baby? #taylorswift #MidnightsTS #wouldvecouldveshouldve #BiggerThanTheWholeSky pic.twitter.com/2N0wkIOKVB

— Karley Brooke (@KayBeeAbe) October 22, 2022
so many friends who've lost pregnancies are listening and crying to #biggerthanthewholesky today. swift really put it into words for us. #MidnightsTaylorSwift

— Chris Booth (@MissCRWatts) October 22, 2022
#BiggerThanTheWholeSky is such a heartbreaking, yet beautiful song

— Teodor Kosev (@teodor7450) October 22, 2022
Swift's fans warned those who have lost a pregnancy to ensure they're in a good headspace before listening to the "rough" tune. Despite dating actor Joe Alwyn since 2016, Swift has remained notoriously private about their relationship. A rumor about the couple getting engaged surfaced in June, which the Grammy winner appears to have addressed in the album's opening track.
She sang, "All they keep asking me is if I'm gonna be your bride/ the only kinda girl they see is a one night or a wife," in Lavender Haze about her relationship with Alwyn, who co-wrote Midnights and several previous albums.
In addition to decoding Easter eggs, fans on Twitter have been trying to decode other hidden messages in Swift's latest album.
Also Read: Taylor Swift Goes Stone Cold With Latest Album 'Midnight', Razes Down Nemesis Kanye West and Kim Kardashian to the Ground
Source: Page Six