It's an extremely good time to be a DC fan, a Batman trilogy is officially in the works and Wonder Woman 1984 drops next year! 'We Got This Covered' is now stating that a Teen Titans movie is in the works, the team reportedly consists of Nightwing and Batgirl with the rest unknown, there's a good chance Beast Boy will appear!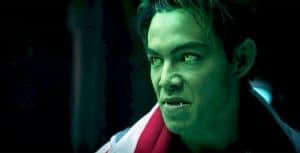 DC Universe released Titans last year, an inappropriate and bad-ass TV show based on the many comic books, Although DC fans including myself are wondering 'Is it too soon?' for a movie like this to happen it's important that Nightwing and Batgirl both receive solo movies. Justice League and Suicide Squad both felt rushed, giving characters origin stories are still important! Fans of the show may be wondering if the movie will be R rated? Although no official statement was released by Warner Bros. We're going to assume no, a team up movie like this needs to be a box office hit.
Who are the Titans?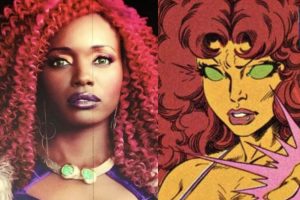 Titans is an American web television series created by Akiva Goldsman, Geoff Johns, and Greg Berlanti for DC Universe. Based on the DC Comics team Teen Titans, the series features Dick Grayson (Brenton Thwaites), Kory Anders (Anna Diop), Rachel Roth (Teagan Croft), and Garfield Logan (Ryan Potter) as young heroes who join forces in their fight against evil.
Although that's the show the comics have often been different.
The Teen Titans or simply the Titans, are a fictional superhero team appearing in American comic books published by DC Comics, often in an eponymous monthly series. As the group's name suggests, the members are teenage superheroes, many of whom have acted as sidekicks to DC's premiere superheroes in the Justice League. First appearing in 1964 in The Brave and the Bold #54, the team was formed by Kid Flash (Wally West), Robin (Dick Grayson), and Aqualad (Garth) before adopting the name Teen Titans in issue 60 with the addition of Wonder Girl (Donna Troy) to their ranks