Netflix has ordered to make a spin-off series of  That '70s Show which will go by the name of "That '90s Show" and we could see a lot of familiar faces and the original actors making a cameo or could be returning to the Point Place.
The new series will revolve around Leia Forman; daughter of Donna and Eric who is visiting her grandparents for the summer in Wisconsin. Leia soon makes friends and ends up in similar situations as her parents when they were teenagers.
That '70s show was set in the fictional town of Point Place, Wisconsin where Eric spent his life with his friends and causing problems for his family. While it is confirmed that Debra Jo Rupp and Kurtwood Smith are reprising their roles of Kitty and Red, here are other characters from the Original Show that could definitely be making a return in That '90s Show.
1. Eric and Donna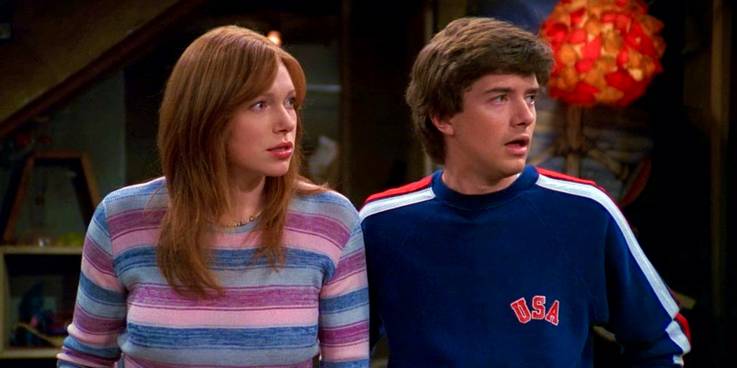 Laura Prepon and Topher Grace would be clearly returning to the show. That '90s Show centers around their daughter and is taking place in Eric's childhood home, which is also next to Donna's. So the odds are high that at least either of them will be making an appearance or maybe both.
In the finale of That '70s Show, Eric had just returned from Africa to celebrate New Year's Even (arrival of 1980). The duo had broken up while he was overseas but both of them rekindled immediately. And there could be a possibility that they are no longer together as well.
2. Jackie and Fez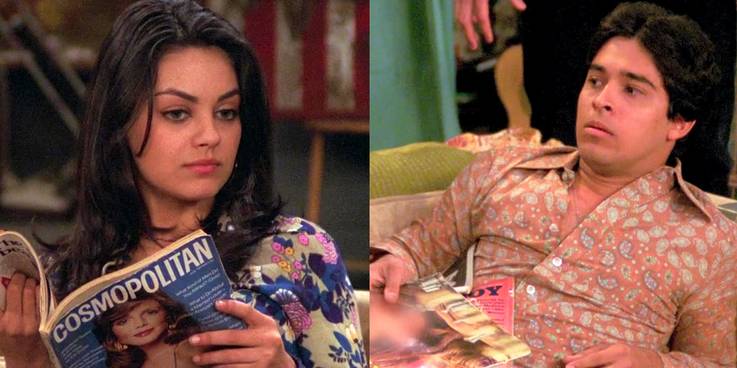 Jackie and Fez ended up as a new couple at the end of the show. Fans are curious to know whether they lasted considering Jackie never was one to keep a boyfriend for too long. Wilmer Valderrama (Fez) has changed the most. He is currently seen on NCIS and buffed himself up for the role.
These two were probably the most annoying characters from That 70's Show and maybe them dating each other would make perfect sense.
3. Kelso, Brooke, and Betsy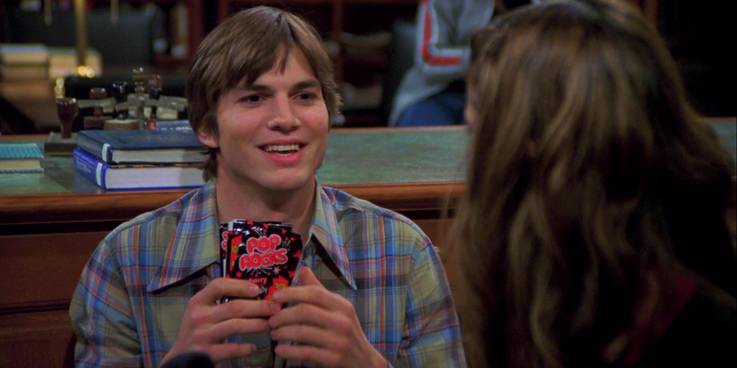 In the finale, Kelso revealed that he was working as security for Playboy after he was kicked out of the police training when he set the academy on fire. Ashton Kutcher had left the show after season 7 and it was revealed that Kelso moved to Chicago to be with Brooke and their daughter Betsy.
That would make Betsy only 2-3 years elder to Leia and they could have already made a relationship in the 90s thanks to their parents being friends. It would be interesting to see how Kelso has matured since January 1980!
4. Leo and Bob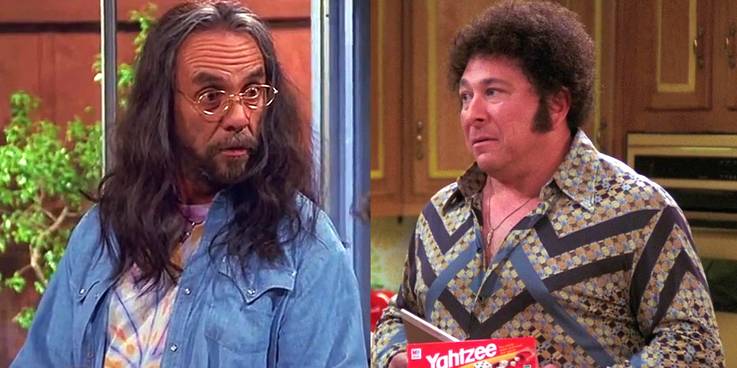 Bob's nature used to drive Red nuts, but they were good friends. He had once sent Donna to a Catholic school and now he shares his granddaughter with Red. Bob was supposed to move to Florida to run a bait shop when That '70s Show ended.
Leo was a surprise character throughout the show and would bring fun elements to every scene. He used to be confused most of the time and forget where he was. Hopefully, we get to see Tommy Chong back in the role on Netflix's That '90s Show.