It is well-known that Joseph James Rogan, better known as Joe Rogan, is a podcaster who is never afraid to express his opinion on his famous podcast, The Joe Rogan Experience. His podcast discusses a wide range of topics, and often these discussions lead to controversies, and this time he allegedly landed in a major controversy. During an episode of his popular podcast, he allegedly made antisemitic remarks that landed him in hot water.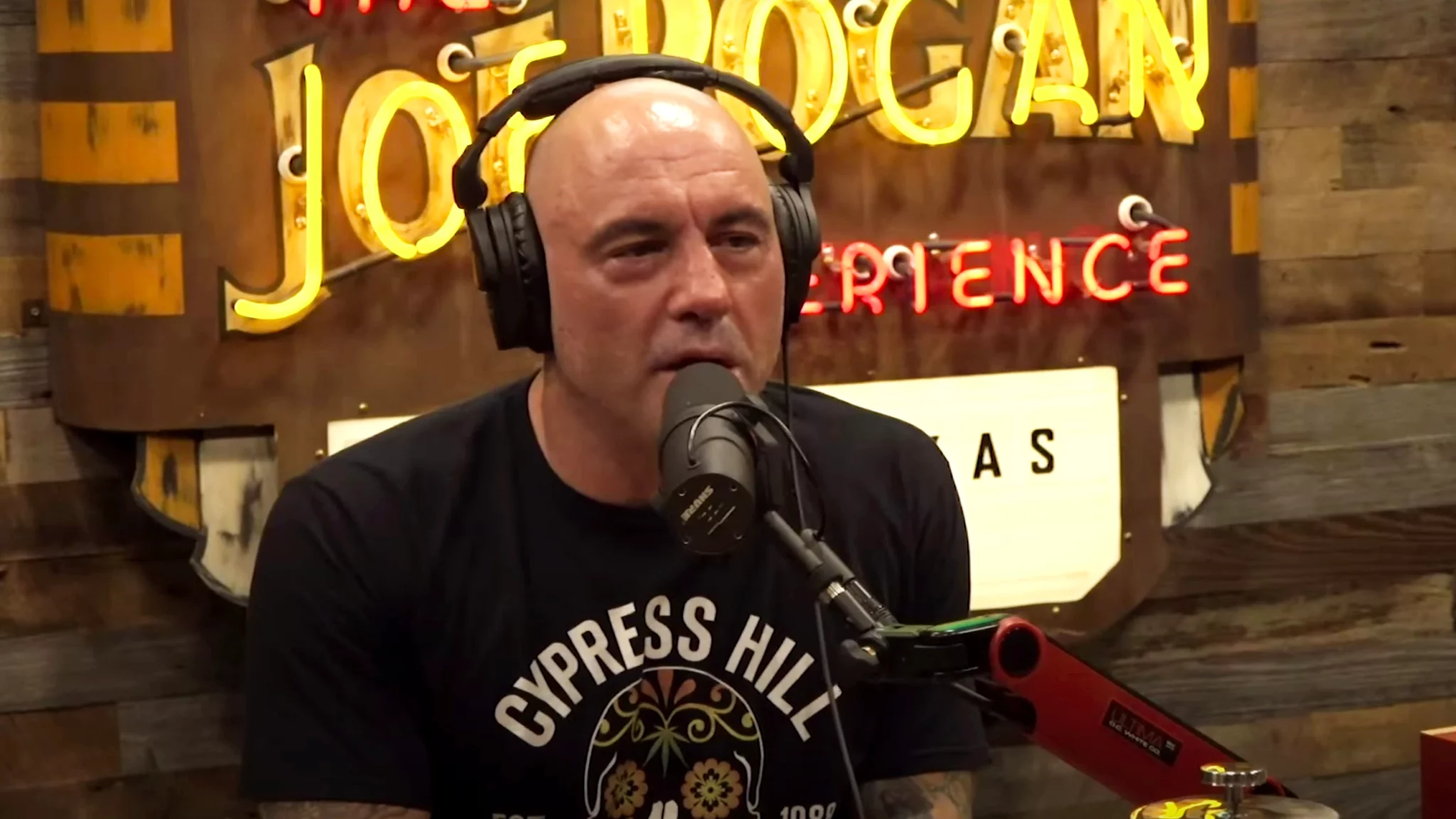 During a recent episode of The Joe Rogan Experience podcast with guests Krystal Ball and Saagar Enjeti, host Joe Rogan made some casual comments about the Jewish People that were deemed antisemitic. Similarly, a controversial rapper, Kanye West, who made headlines for his antisemitic rhetoric, became embroiled in a controversy due to his unapologetic stance that led to his destruction.
Also Read: "Someone sounds like a cult leader": Joe Rogan Got Suspicious When DCU Star Zachary Levi Revealed His Plans in Hollywood
Joe Rogan Faces Backlash For His Casual Anti-Semitic Remarks
According to reports, controversial podcaster Joe Rogan is facing backlash after allegedly using anti-Semitic slurs for the Jewish people as he tried to defend Congresswoman Ilhan Omar in a recent episode of his podcast, The Joe Rogan Experience. As part of the episode, Rogan discussed the idea of cancel culture with his guest, Breaking Points podcast journalists Krystal Ball and Saagar Enjeti, and made alleged anti-semitic remarks.
Rogan said,
"Benjamins are money. You know the idea that Jewish people are not into money is ridiculous. That's like saying Italians aren't into pizza. It's f**king stupid, it's f**king stupid."
Rogan's controversial remarks came while discussing Rep. Ilhan Omar, who was recently removed from the Foreign Affairs Committee by Republicans following antisemitic accusations. Omar was criticized for a tweet she posted in 2019 that condemned the American Israel Public Affairs Committee and stated, 'It's all about the Benjamins, baby." Omar later apologized for her 2019 tweet and admitted that it was anti-Semitic. Rogan, however, disagreed with her apology as he saw nothing wrong with her tweet.
The podcaster continued in his JRE podcast,
"It's just money; she's just talking about money. That's not an anti-Semitic statement. I don't think it is."
The reaction to his remarks has been swift, with people taking to social media almost immediately to denounce him, saying he was professing antisemitism in a casual manner.
Also Read: "That's why it's dangerous, What she is doing is bonkers": Joe Rogan's Brutal Response to Kylie Jenner's Insane Transformation Over the Years
Kanye West's Downfall Due To Antisemitism Could Have Been A Lesson For Joe Rogan
In light of rapper Kanye West's antisemitic past controversies, podcaster Joe Rogan could have learned a lesson from the rapper. While he was unfazed by Ye's downfall due to his antisemitic remarks, it could have turned out to be a savior for him from landing in hot water.
During the last six months of 2022, the rapper Kanye West became infamous and controversial due to his shocking social media activities, which were posted on several social media platforms. However, the rapper was the only one responsible for wrecking his career, regardless of whether he got in trouble because of antisemitism or Nazi love, lost billionaire status, divorced, or married again. After Instagram banned him in October 2022, he switched to Twitter and went up to the very hilt of the anti-Semitic controversy. His infamous activities began when his "White Lives Matter" t-shirt incident became public.
His unapologetic stance and antisemitic rhetoric destroyed his business relationships and reputation, leading him to cut ties with major brands, including Adidas, and lose his $1.5B deal, which led him to become a millionaire. Although Kanye West retains his old attitude, he never holds back on trying new things and surprising his fans. After getting divorced from Kim Kardashian late last year, West married Bianca Censori in a secret ceremony. The newlyweds are having a great time together.
Also Read: "I would believe it": Joe Rogan Did Not Count Out Amber Heard Possibly Making Her OnlyFans Debut After Johnny Depp Trial Loss
Source: The Joe Rogan Experience