Kelly Ripa, host of the popular talk show Live with Kelly and Ryan, and her actor-husband Mark Consuelos recently shared a lighthearted moment from their bedtime routine. On an episode of  Live with Kelly and Ryan, Ripa recounted out the details of a night when their daughter Lola walked in on them winding down for the evening.
At the end of a long day, the couple was relaxing in their bedroom, with Mark fast asleep and Ripa knitting a scarf. Lola, who was FaceTiming with her brothers Michael and Joaquin, entered the room and was surprised by what she saw. Playfully, she commented, "Well basically, our parents are now grandparents because dad is sleeping and it's 6 PM and mom is knitting."
Also Read: Meghan Markle's Nationality: What Religion Does The Duchess Of Sussex Follow?
Kelly Ripa and Mark Consuelos: A Close-Knit Bond Despite Busy Schedules
Ripa found the situation amusing and shared with her co-host, Ryan Seacrest, that "that's literally what was happening, it's 6 PM and Mark was sound asleep and I'm knitting next to him."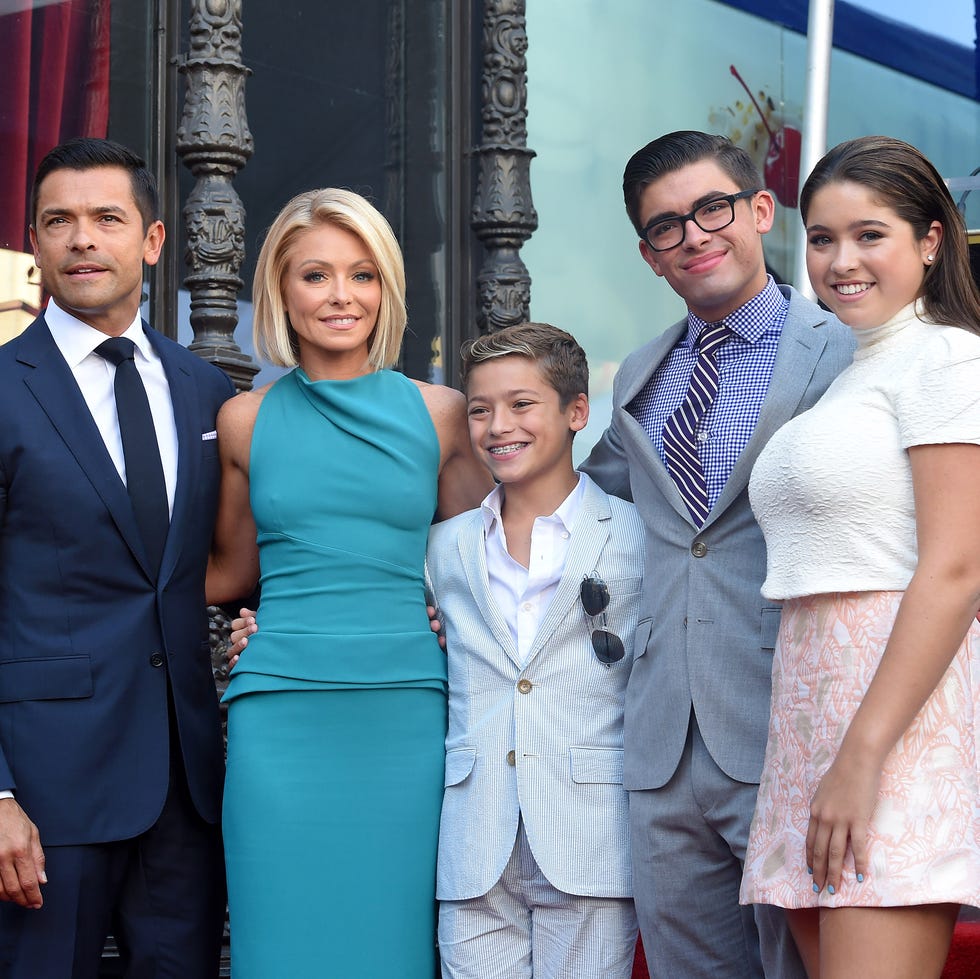 Lola, who is currently studying at New York University, has been spending a lot of time with her parents since returning from abroad. On a previous episode of Live with Kelly and Ryan, the couple shared another story about Lola entering their bedroom unannounced, leading to a playful warning about a "freaky week."
Also Read: So he actually has an age limit?': Leonardo DiCaprio Dating 19 Year Old Teen Model Eden Polani Rumors Reportedly False
Twenty-Plus Years of Love: The Duo's Inspiring Marriage
This lighthearted moment is just a glimpse into the close-knit bond of the Consuelos family. Despite their demanding schedules and busy careers, Kelly Ripa and Mark Consuelos make it a priority to spend quality time together and create memories that will last a lifetime. Whether it's winding down with a good book or simply snuggling up in bed, the couple's bedtime routine is a reflection of the love and comfort they share in their marriage.
Kelly Ripa and Mark Consuelos are a classic example of a couple who have been happily married for over two decades. Their lighthearted approach to life and love is truly inspiring and sets a beautiful example for families everywhere.
Read more: Angelina Jolie and Brad Pitt's Kids: How Many Biological Kids Does Angelina Jolie Have?
Source: Yahoo